Invisible Theatre by Tim Gao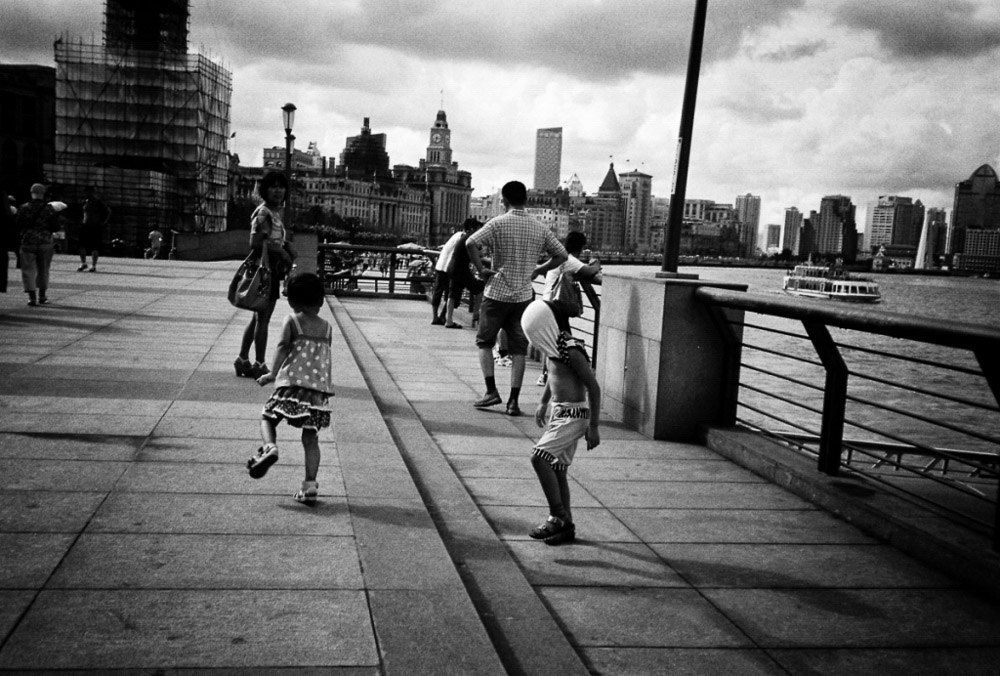 "Street photography is not just a sharp triggering of shutter to shape the outside world in the form of light and shadow."
---
Tell us about yourself.
I was born in 1986 and grew up in a small village called Xilai in northern Jiangsu Province, China. I came to Shanghai in 2008 and regarded the fantastic city as my second hometown ever since. I am now a full-time photographer for a Shanghai-based Italian fashion brand of haute couture.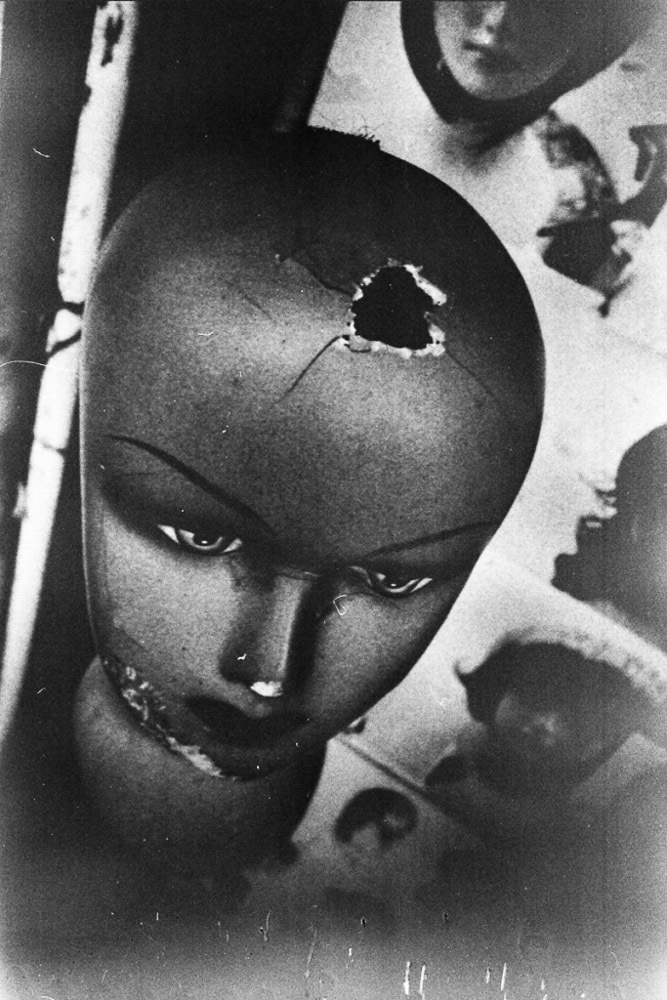 What first interested you in analog photography?
My love and passion for photography originated in the precious fragments of past memories I shared with my family and friends in the countryside. I learned to develop black and white films in the darkroom, with keen fascination for the great photographer Henri Cartier-Bresson's photographic style.

What camera makes you click?
I started my adventure in photography with analog cameras like Nikon FM2 and Konica Big Mini F using Kodak Tri-X 400 negatives and even expired ERA 100 films from a local brand. However, I am open to all kinds of equipments and now I am mainly shooting digital photographs with the compact Fuji X100s and sometimes with iPhone 6S Plus for snapshots of Shanghai streets and my daily life.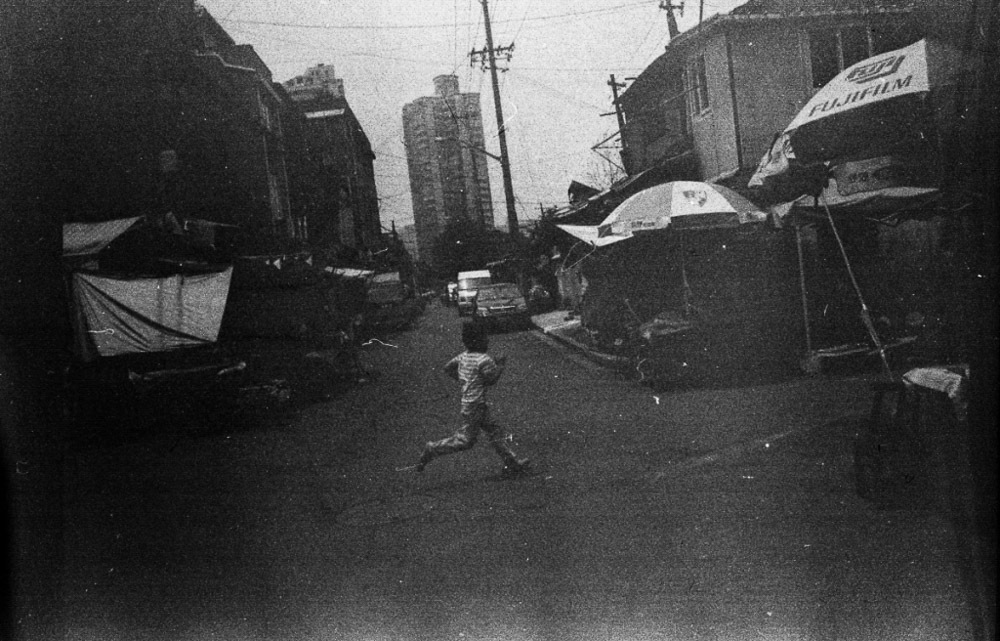 What do you focus on when shooting film?
Street photography is not just a sharp triggering of shutter to shape the outside world in the form of light and shadow – it is simultaneously a curious observation and emotional perception of what's happening in the ordinary streets at any moment when unpredictable dramas and realities are actually taking place.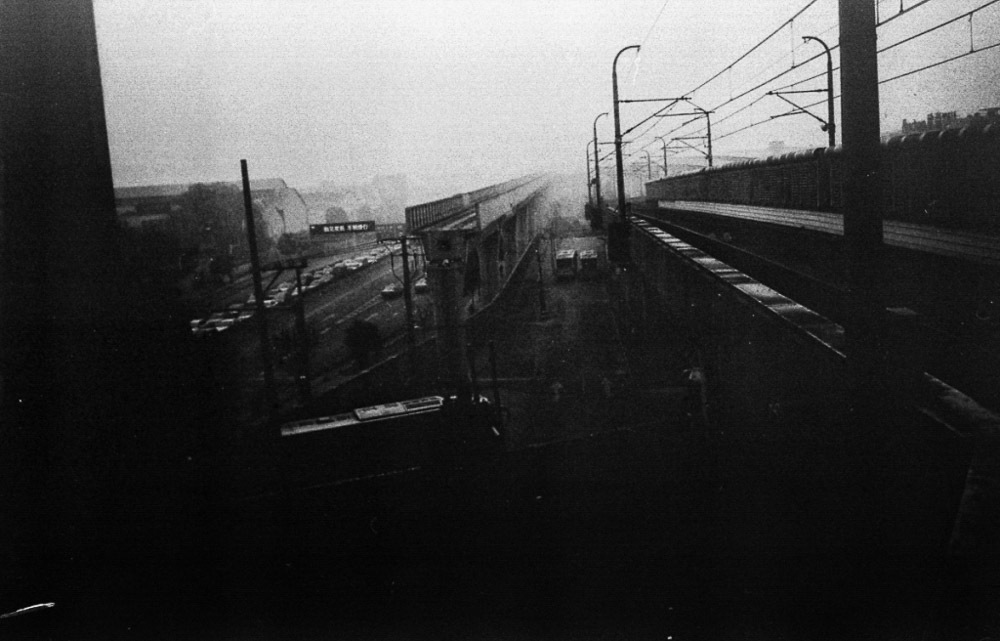 With a curiosity, I walk the streets and take snapshots around me in a quiet and relaxed manner. I feel elated. It is quite a simple and spontaneous mode of action to take photographs. I try to capture the ephemeral and dramatic realities and reconstruct them into a new and multilayered world – the paradise of my lost memories.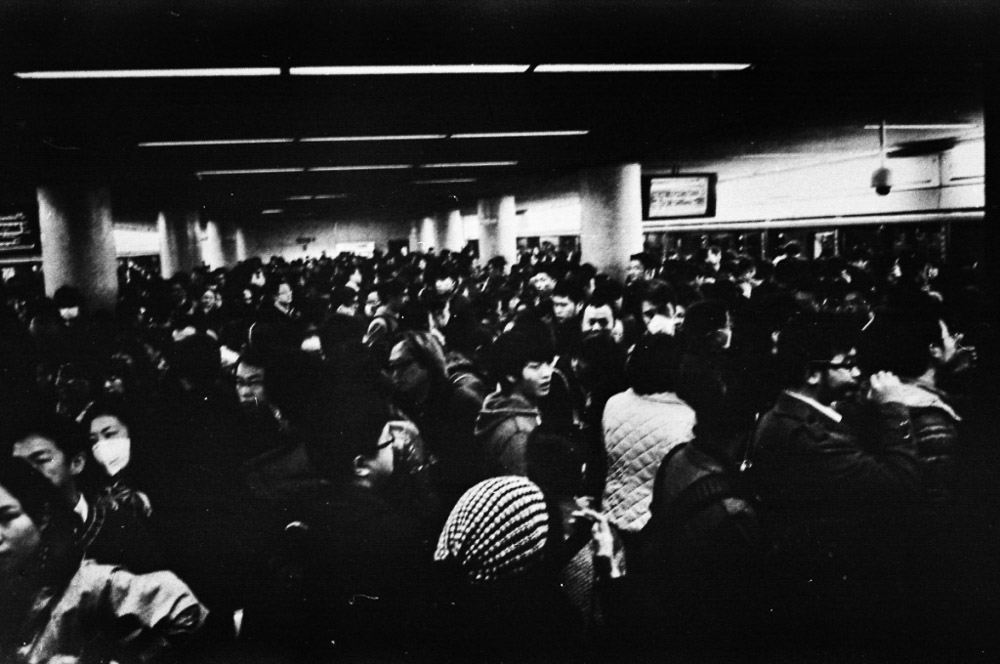 What inspires you most?
I think reading is a great source for inspiration. I am now reading a book called Fan Hua (meaning Blossoms) by a Shanghai-based writer Yucheng Jin, for the second time indeed. Written in Shanghai dialect, it's a novel about the daily Shanghai life of ordinary people, uncovering the most visceral self of the metropolis and the hidden residential lanes.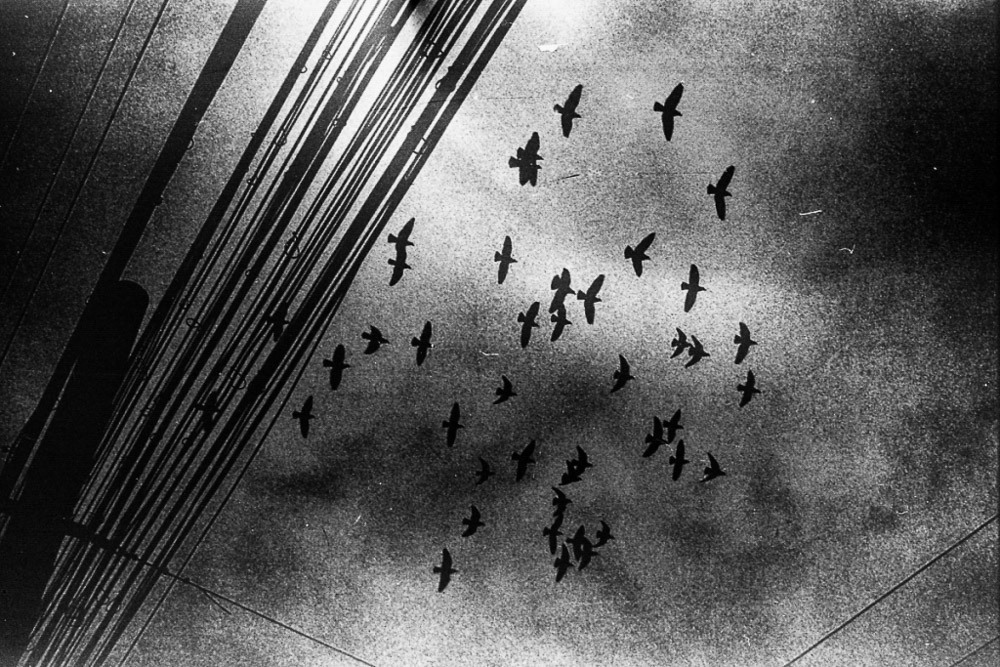 Another book I have read by Anyi Wang, The Song of Everlasting Sorrow, is also a great novel about Shanghai and its inhabitants. Anyi's unique feminine narrative of writing vividly visualizes the physically fascinating Shanghai and also adds an emotionally intrinsic dimension to the soul of Shanghai.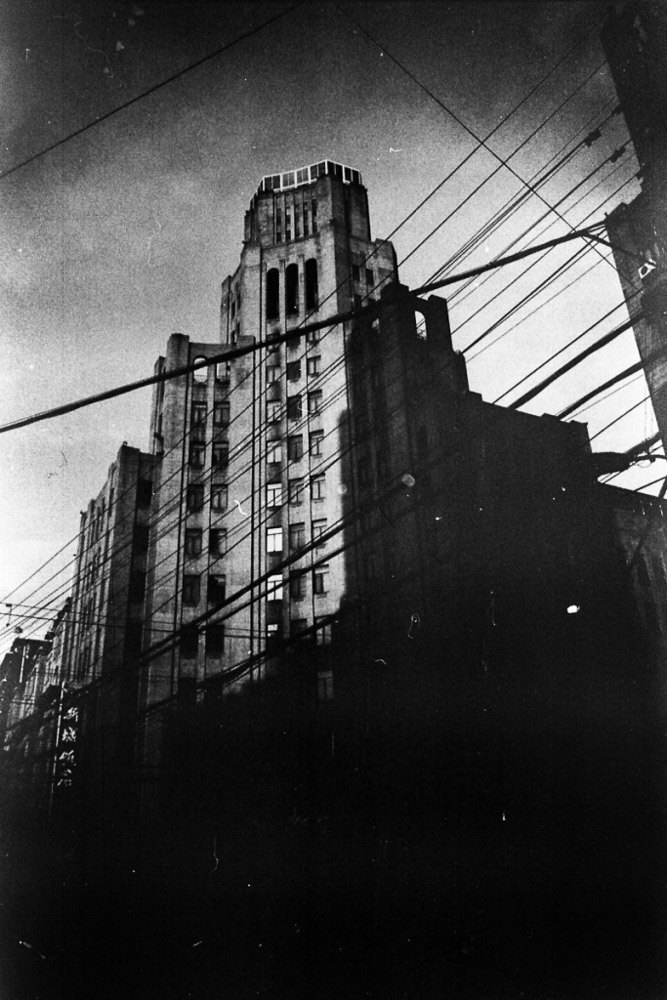 Do you have a favorite analog photographer or website you would like to recommend?
I was influenced by many great photographers such as Daido Moriyama, Nobuyoshi Araki, Diane Arbus, Josef Koudelka, Marc Riboud, Takuma Nakahira and Issei Suda, among others. I feel fortunate to have read several of their photographic books and writings at the book stores in Shanghai. I think one important thing I've learned is that photography is actually about self. As for Shanghai street photography, I try to be straight and honest with the subjects I am seeing.

How did this idea of a project come to you?
Actually I didn't start my project with a particular theme in mind. I have lived in Shanghai for over 9 years. I always try to explore the urban city and residential lanes that are hidden and unknown to me and contemplate my emotional attachment to the city. I have been persistently shooting Shanghai and it is at the beginning of this year that I looked back through these photographs and then edited them for exposure to the general public. I consider taking these photographs as a form of private diary rather than as a photographic project. To me, photography is merely a personal and intentional media – a diary of self.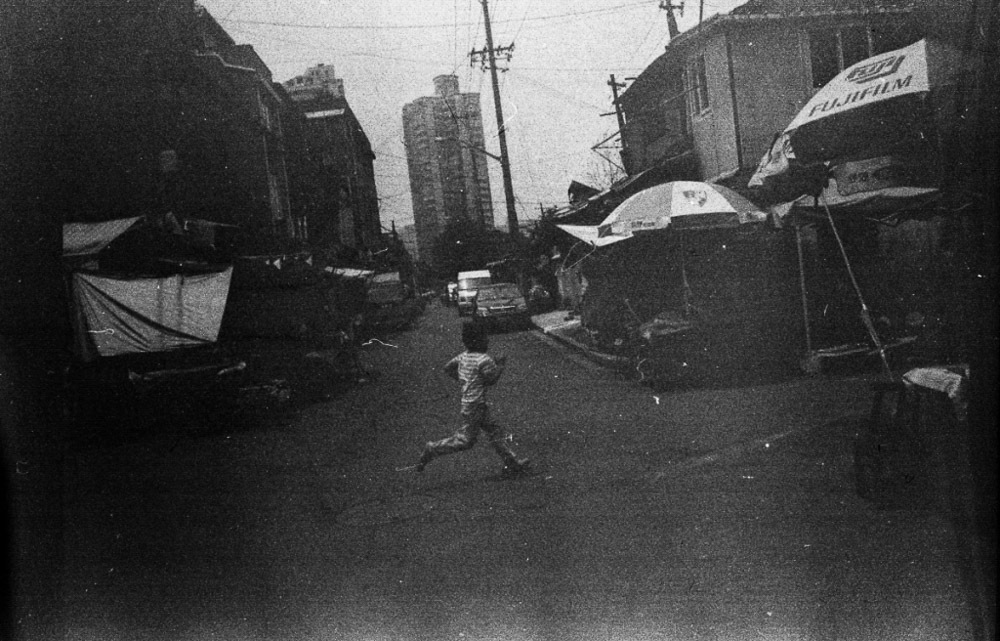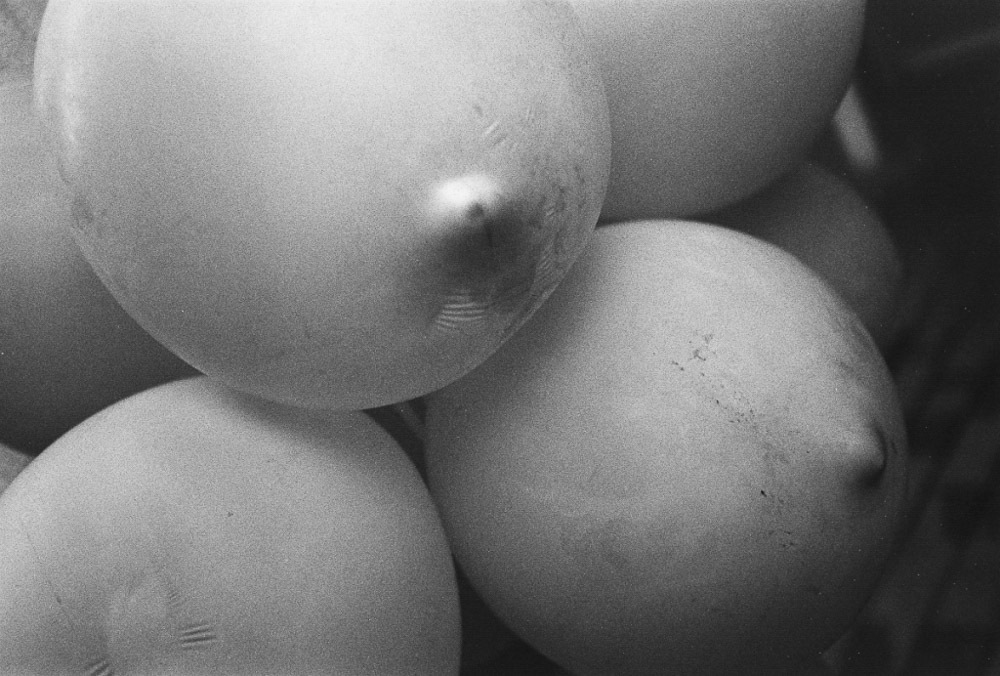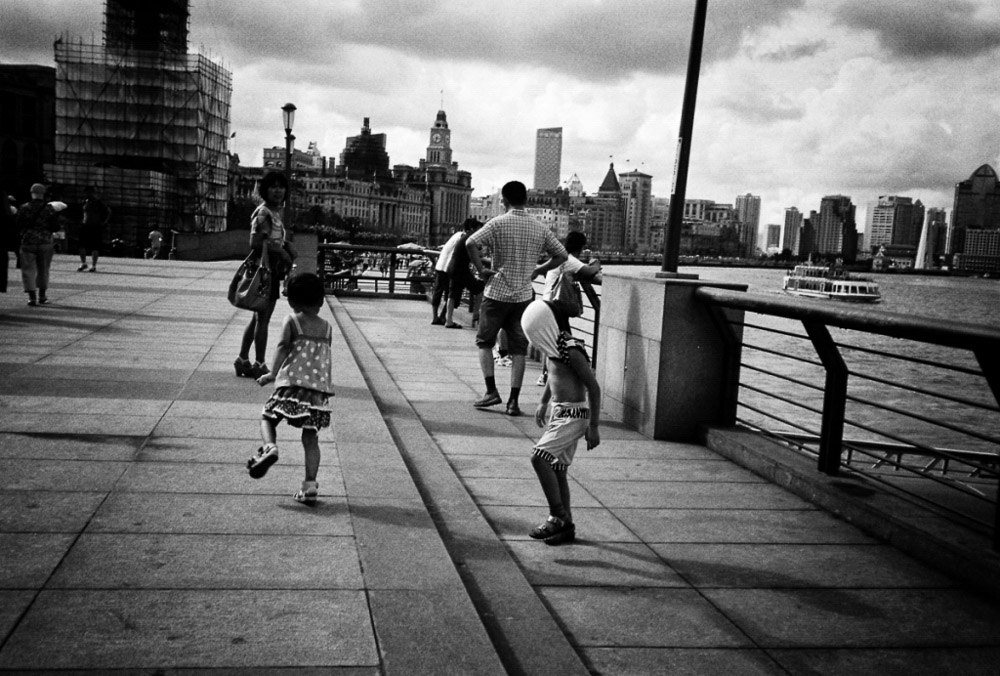 You can find Tim Gao here:
timgao.com
Facebook
Instagram
Twitter