How old are you, where are you from and what do you do for a living?
I'm 21 years old and live in an old small town in central Germany called Göttingen. I started studying photojournalism and documentary photography in autumn 2018 and do also a lot of other work in photography and journalism to earn some money. To find a balance to the mental and creative work I also work at a building site.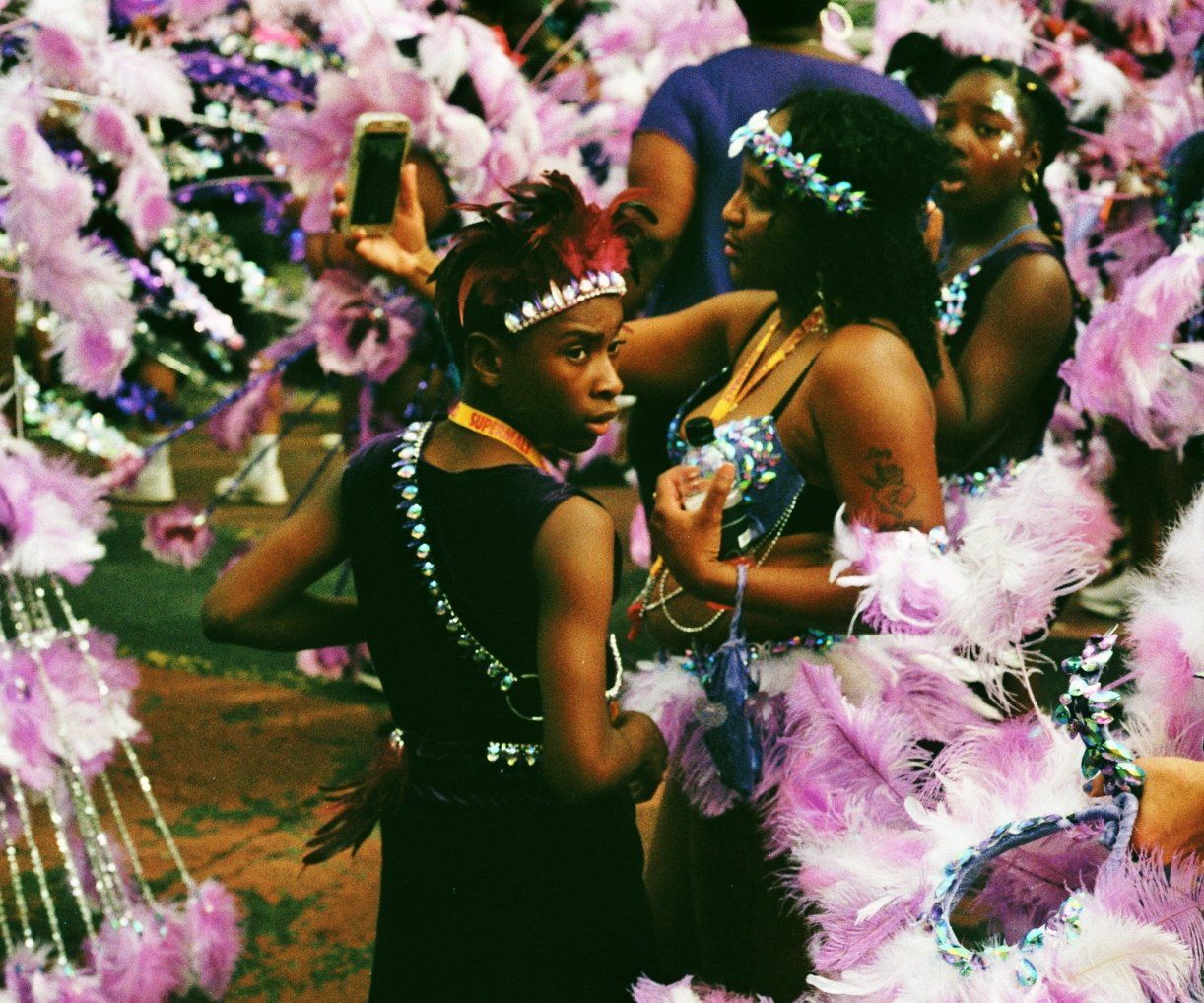 When and how did the film journey begin for you?
At the age of 14 years I photographed the first time with an analog camera and I was directly in love. In our attic I found an old minolta my dad used to photograph with in his 20s. Before I started to shoot on film I learned basics about the settings of a camera with digital cameras. But when I started with analog photography it was like a new world view and I became addicted to it. Although I shoot a lot in digital right now I couldn't imagine my life without film photography.
What drives you to keep shooting film?
It's an nostalgic thought. I like this raw style in photography without editing: the colors, the contrast and the grain capture the mood and atmosphere of specail moments perfectly. Also I love the calm and the concentration while shooting film. I exert myself more. And one of the best things is the eagerness and the surprise every time I get my photo packet.
What do you focus on when shooting film and what inspires you?
My enviroment inspires me most of the time. I wanna capture my youth, the beautiful people around me - to have something to remember when we're old. So I try to catch atmospheres and feelings to make something visible that I just feel before. When I shoot selfportraits it's more about discovering my own personality and to express feelings and thoughts I have at this moment.
What cameras and films do you use most and why?
Most of the time I shoot with the Canon AE-1 with a 50mm 1.8 lens. I've learned how to repair some faults and how it has to sound when it works. But I understand more and more how unimportant the equipment can be when the eyes haven't a good view.I use Kodak Gold, because its so cheap. In times with more money I shoot with Kodak Portra or Kodak Ektachrome. When I shoot black and white I use ILFORD.  6. If you had one last chance to shoot film, where would you go? Who would you take with you? What would you shoot? Why? The landscape and culture of Lapland and the Sami captivated me when I was there in summer 2016. I would like to make a documentary about their lifes. It's a mixture between modern life with a lot of tourism and the traditional life with an own old language and professions like reindeer breeding. Probably I would go alone to simply focus on this work.7. Where do you develop & scan your film?Most of the time I hand in the films at a drugstore because of the money. But when I shoot with more expensive films I give it to a professional photo shop. And I've learned how to develop black and white photos and have my own darkroom but I don't really use it unfortunatly. I scan the negatives at home or at university.