The amazing works of Adrian Prada
Adrian Prada personalises cameras in a very distinct way. His products are works of art and he puts a lot of effort into creating these little wonders.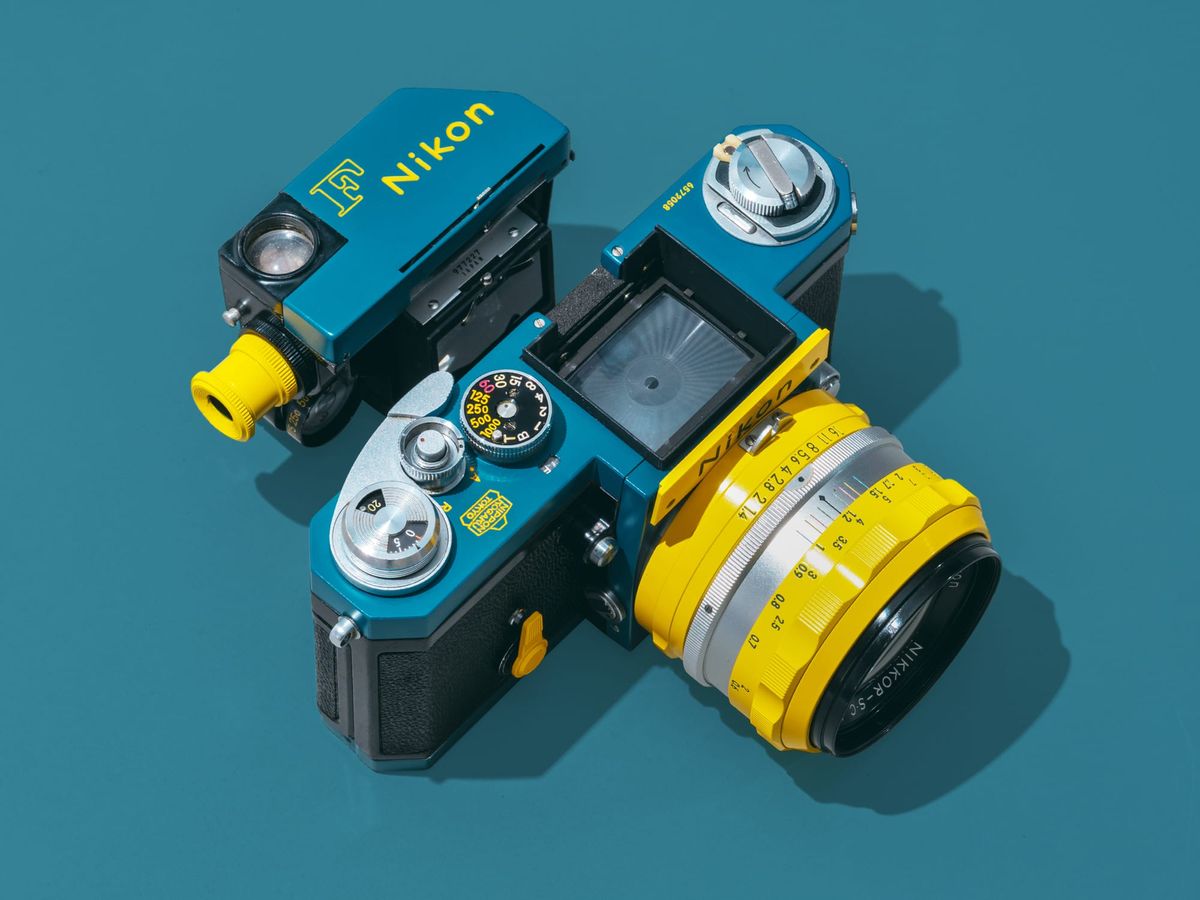 Let's meet Adrian Prada!
I live in Bogotá Colombia and I dedicate myself to photography, some portraiture, fashion, advertising and product,  in my free time I personalise analog cameras by painting them in other colours, I also like everything related to art and design, traveling and cooking.
What does a camera mean to you?
For me a camera is a beautiful engineering device that allows us to do something almost magical, a tool that allows us to freeze moments of time in an image, isn't it incredible?
What do you think when you see an old neglected camera, for example in a flea market, or a thrift shop?
I think about acquiring it and painting it, bringing it back to life so that someone can enjoy it by taking photos.
When did you start restoring cameras, and how did you begin?
On a trip to Japan I saw that many people had cameras, and I noticed that some had different colours, I learned about the existence of kantocamera, they also showed me shueido's Instagram and my mind exploded, I couldn't believe that someone had the ability to customise a camera, when I returned to Colombia I thought of doing something like that and I succeeded. I started in pandemic 2020 so I had free time, It was a process of a year of research since nobody teaches you how to do it, Marc de shueido's Instagram inspired me. Every day I learn something new and I improve the processes, I started with automotive paint but the result was not what I expected, I had to make it perfect to be able to offer this service with the best quality. Then I discovered Cerakote painting and finally felt safe offering this work to the world.
How does the design process work for a new project? Do you first render it digitally, or do you see it in your mind's eye? Do you choose the new colours, or are they requested by your clients?
There are two ways, basically it is work for a client or personal projects.
When I do a job for a client, the first thing I ask him is what camera he has and what he wants to do, many times the client is clear about what he wants and other times I advise him. I have extensive knowledge of color theory and can visualise the result.
When it's personal work, I don't think only of my tastes, I think of winning color combinations, I can think of a crazy color or a sober color, the projects I do I think to show that diversity of my work.
Can anyone reach you for projects, or do you have any restrictions/limitations?
Yes, anyone anywhere in the world, through my Instagram preferably analog metal cameras. So far I have only painted a digital camera with the help of a technician for disassembly, I am open to trying any project as long as it is viable.
Apart from the aesthetics of the camera, are there any improvements to the internal mechanics of the camera, during your restoration process?
No, my work is totally aesthetic and external, although in the process I have to disassemble and extract the parts to be painted I still have no knowledge of repairs, if at the time of disassembling I find something that I can fix I will do it free of charge. I have learned some things, but it is not my job.
Web page: www.adrianprada.com
Adrian Prada artworks Instagram: https://www.instagram.com/adrianprada.artworks
Adrian Prada personal Instagram: https://www.instagram.com/adrian.prada