Adam von Wolfsberg: WWII reenactment and civilians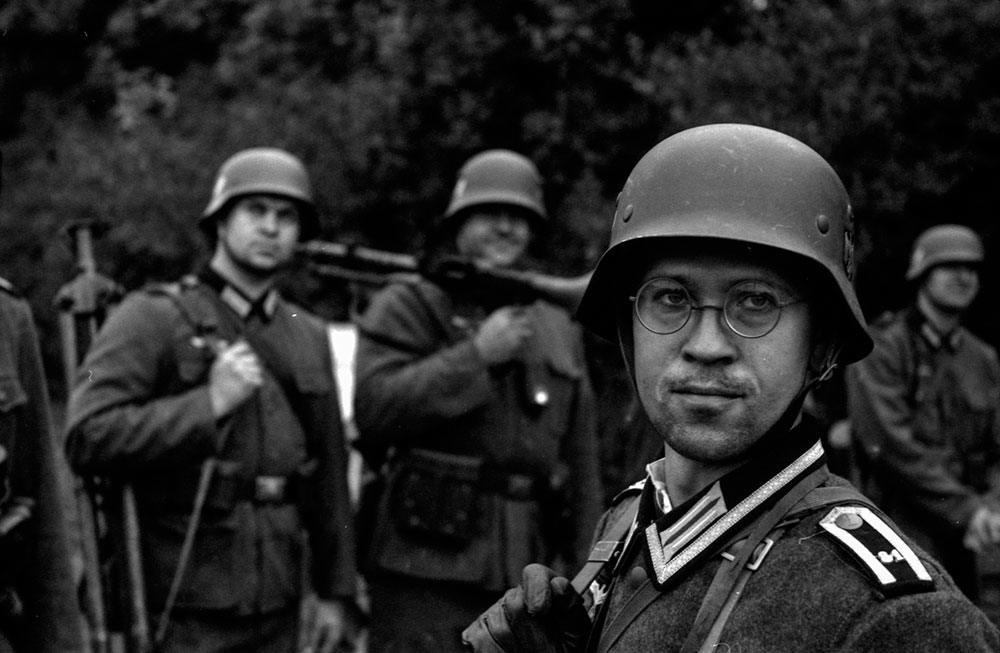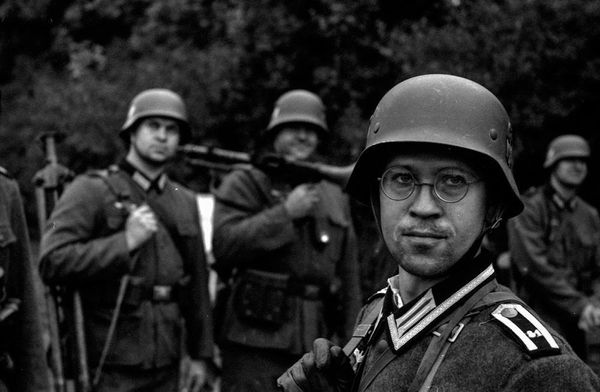 "My first "real" camera - a 1930 Leica II."
---
Tell us about yourself.
My name is Adam, I am 26, and I live in Brno, Czech Republic. I'm importing and selling chocolate.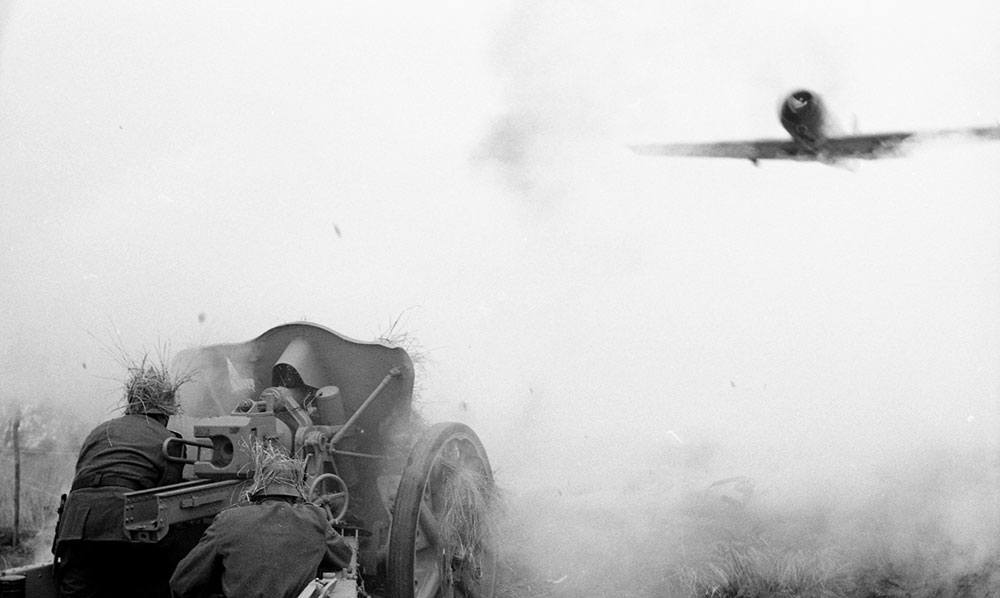 "Volle Deckung!"; Leica IIIc (1941) + Leitz Summitar 2/50 mm; Agfa APX 100
When and how did the film journey begin for you?
I wasn't much interested in photography at first. We had a compact analog camera when I was a kid, and later a digital camera, but I never used them much. But back in 2005, I got into WW2 reenacting, and some time later I started seeing photos by reenactors, who chose to use period cameras on events. They inspired me to buy my first "real" camera - a 1930 Leica II. That was in 2008. The first shots were almost all terrible, but I slowly started to learn how to use the Leica, and I also started to buy some additional gear.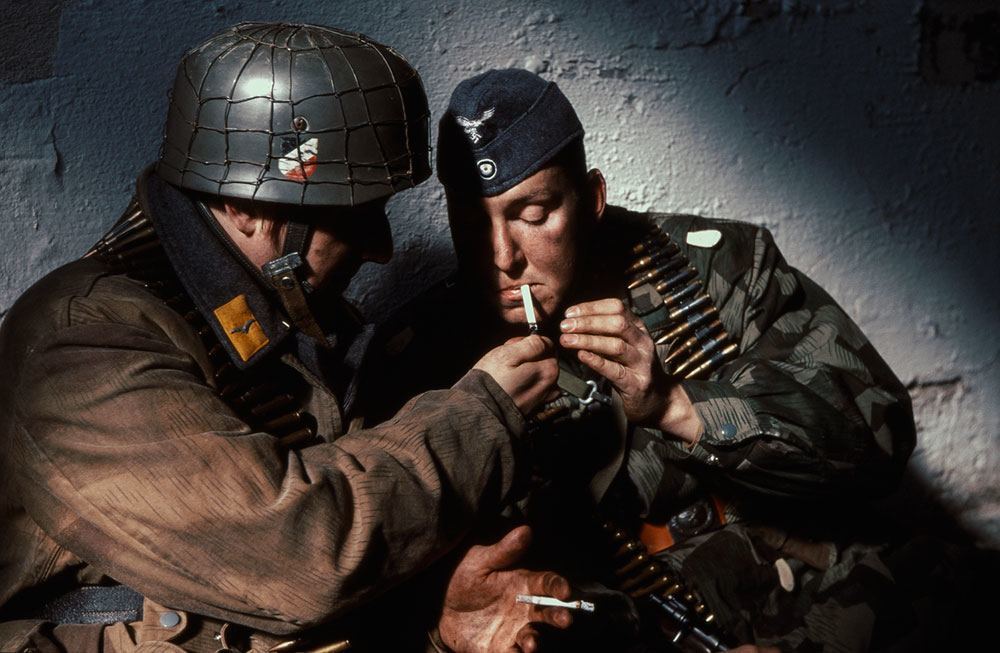 A moment of calm; Leica IIIc (1941) + CZJ Sonnar 1.5/50 mm; Kodak Ektachrome E 100G
What Could we always find in your gear bag?
A screw-mount Leica (a IIIb or a IIIc mostly) with a Summitar 2/50 mm lens attached, a 35 and 90 mm lenses to have more possibilities, an external viewfinder (the VIDOM), couple of rolls of b/w and colour film (Adox Silvermax and Agfa CT Precisa for WW2 events, Ilford FP4+ and Kodak Portra 160 for "civilian" use), and the ABLON film template, of course (as it is a pain-in-the-*** to load a screw mount Leica without it).
And there is almost always a medium format camera there as well, either a Zeiss Super Ikonta C, or a Rolleiflex Automat. All pre-1945, as something inside me prohibits me from using newer gear.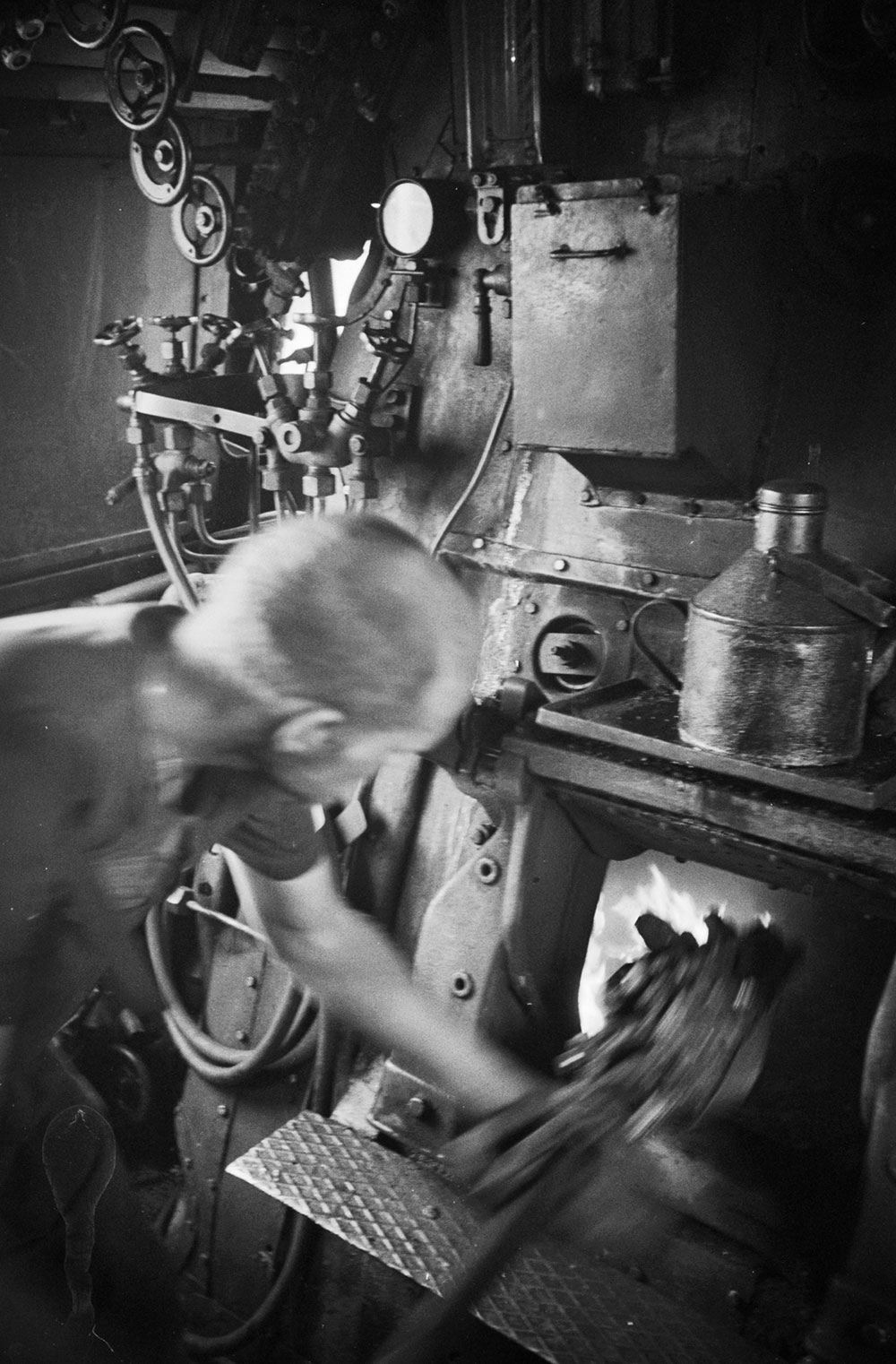 Feeding the Iron lady; Leica IIIc (1941) + Leitz Summitar 2/50 mm; Ilford FP4+
What camera makes you click?
A gray Leica IIIc K. Ideally marked "Heer" for the German army, but I could tolerate an unmarked one as well.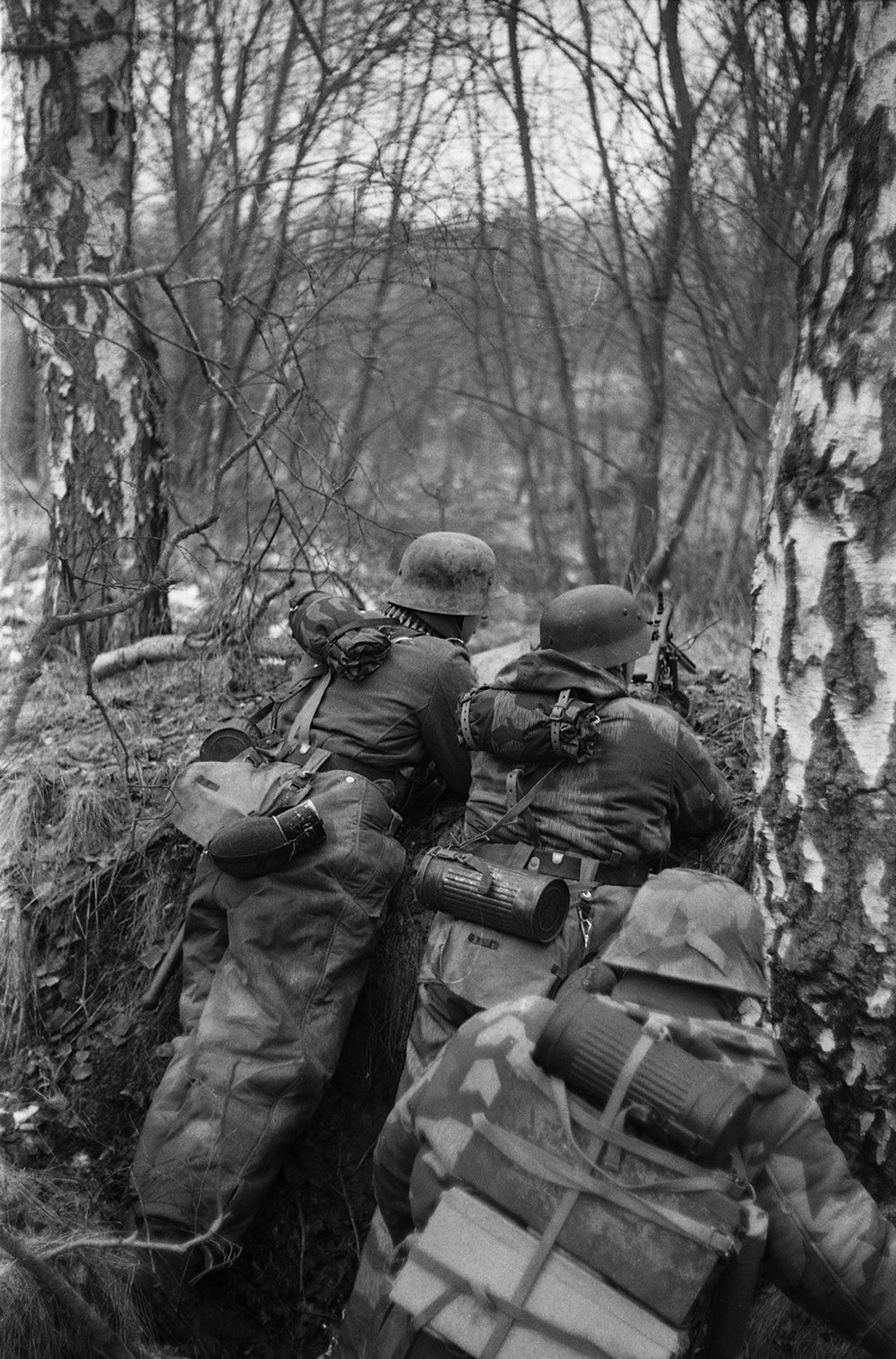 On watch; Leica IIIc (1941) + Leitz Summitar 2/50 mm; Agfa APX 100
Who are your models? How do you interact with them before shooting?
My models are mostly my friends. If they weren't my friends before the photoshoot, they mostly become after it. In my WW2 reenacting photos, the models are members of various reenacting groups from Czech Republic and from abroad (Germany, Slovakia, Poland mostly). In my "civilian" photos, they are mostly ladies (and an occasional gentleman) from my social circle - friends, acquaintances and so on. I only rarely ask someone whom I don't know. But my most treasured shots are the ones with Czech burlesque dancer and model, Lady Mousellyca. And I just saw her Facebook page and I wrote her a message asking for a photoshoot. I thought there's no chance she'd accept, but she did. And voilà...
What inspires you most?
My visual inspiration comes mostly from original photos from the 1930s and 1940s. I am trying to copy the visual and aestethical style of the period, to learn how the photographers took their photos then, how they worked with the light, what camera settings they used etc. Even though, I sometimes drift to something a bit more "contemporary".
And the ideas for shots also come from literature and film. There is a series that I am currently preparing, that is inspired by tales and legends from Sudetenland, the mountain border region of Czech Republic, that until cca 1949 was inhabited by German population.
Do you have any advice for film photographers out there?
Don't be afraid, when your first shots come out as rubbish. Be persistent, search for new inspiration and learn new techniques. Accept the constructive critique humbly and learn from it. And always be nice and courteous to your models.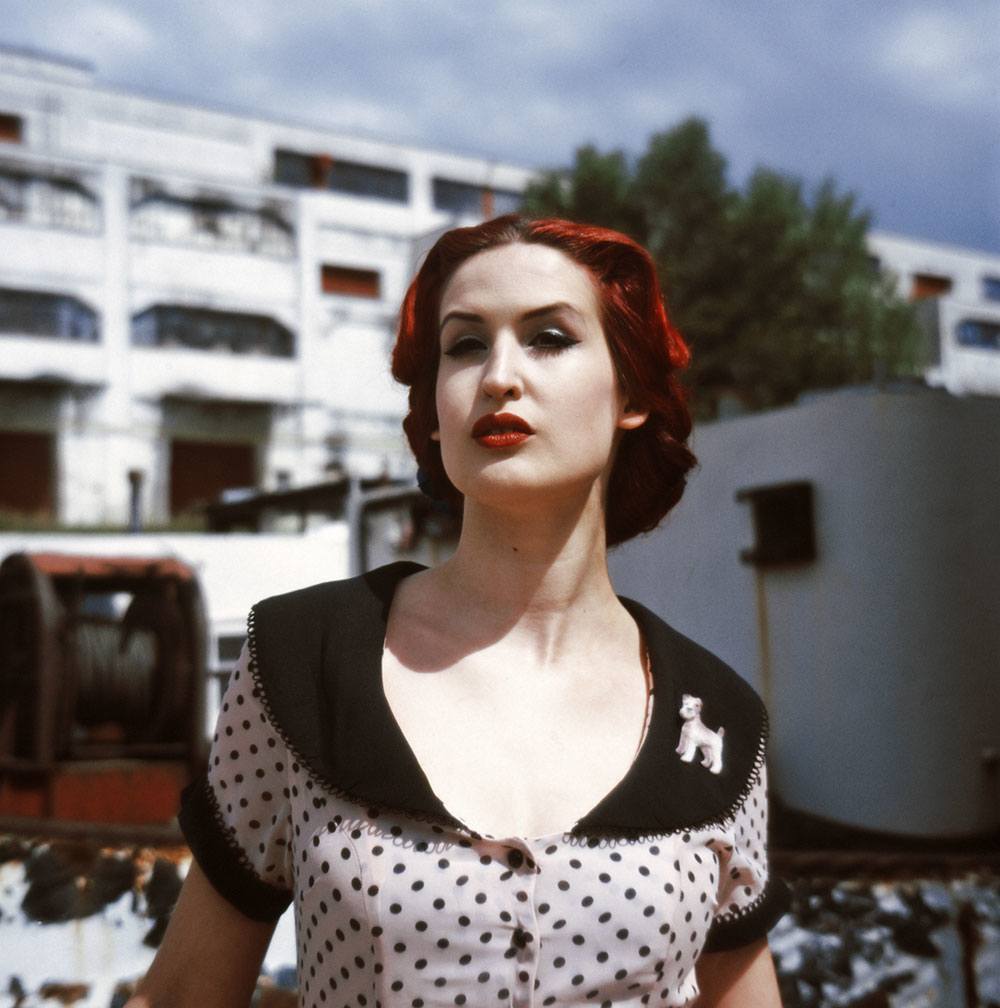 Lady Mousellyca; F&H Rolleiflex Automat RF 111A (1937) + CZJ Sonnar 3.5/75 mm; Kodak Portra 160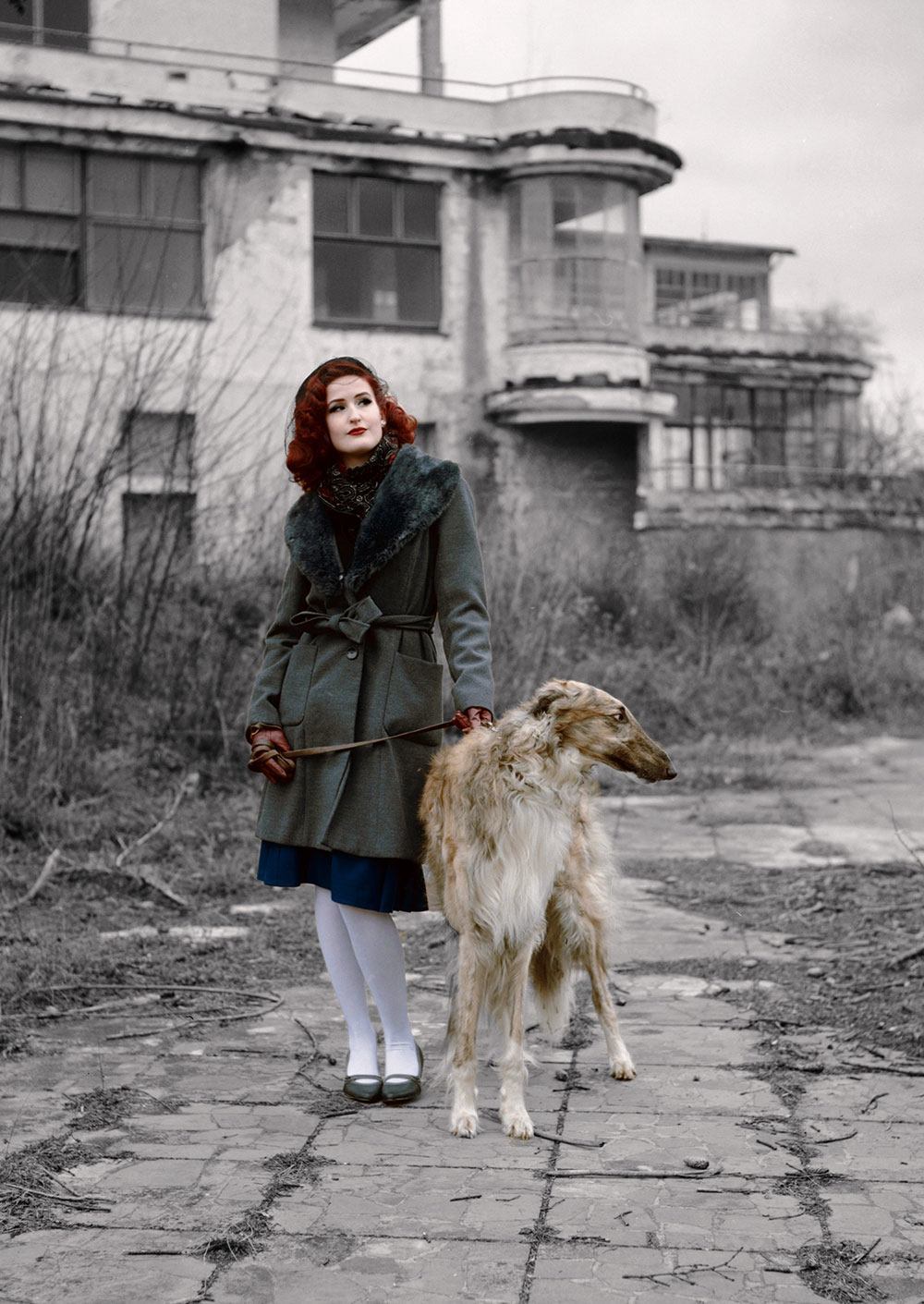 Lady with a Hound; Zeiss Ikon Super Ikonta C (1938) + CZJ Sonnar 4.5/105 mm; Kodak Ektachrome E 100G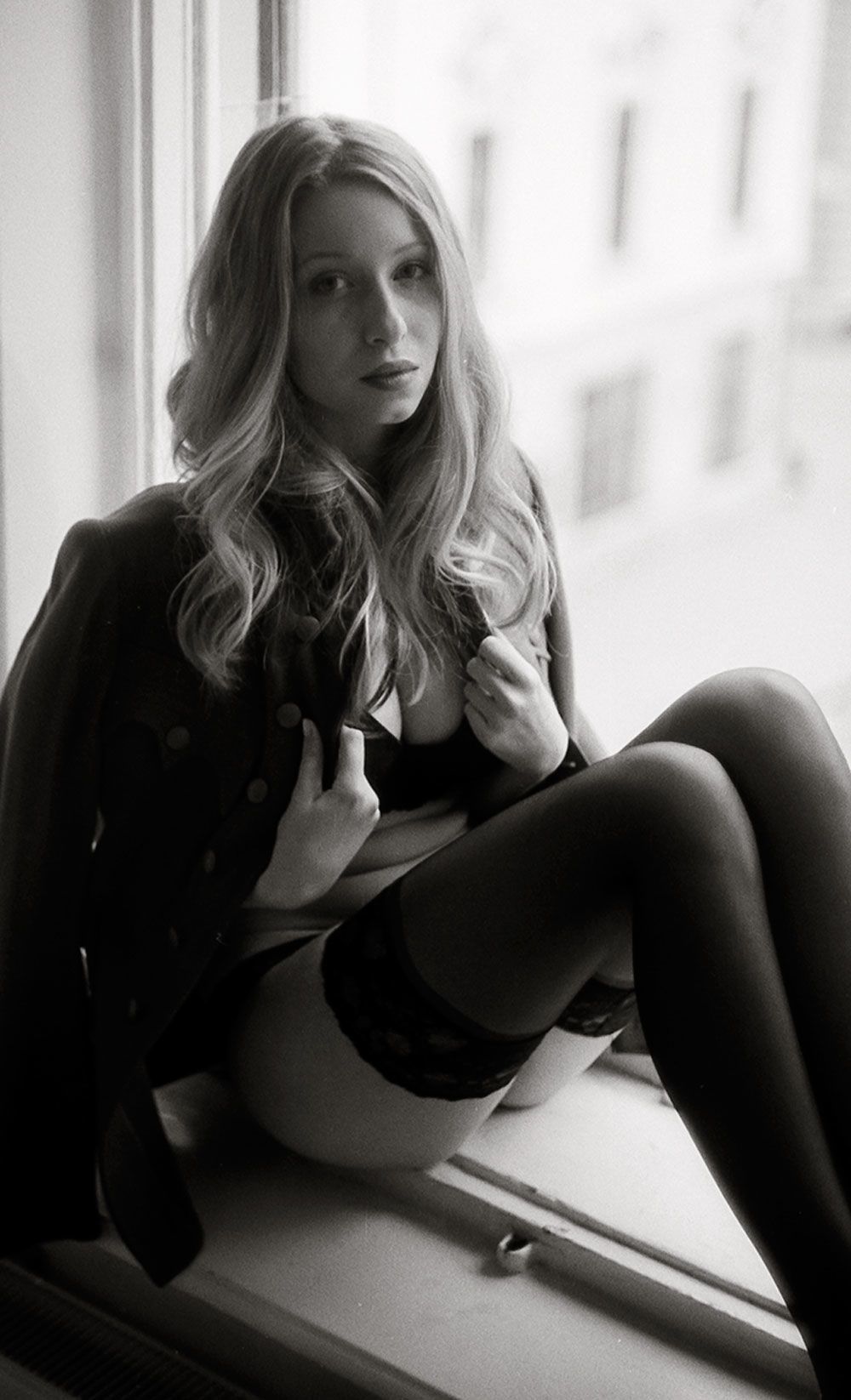 The morning after; Leica IIIc (1941) + CZJ Sonnar 1.5/50 mm; Ilford FP4+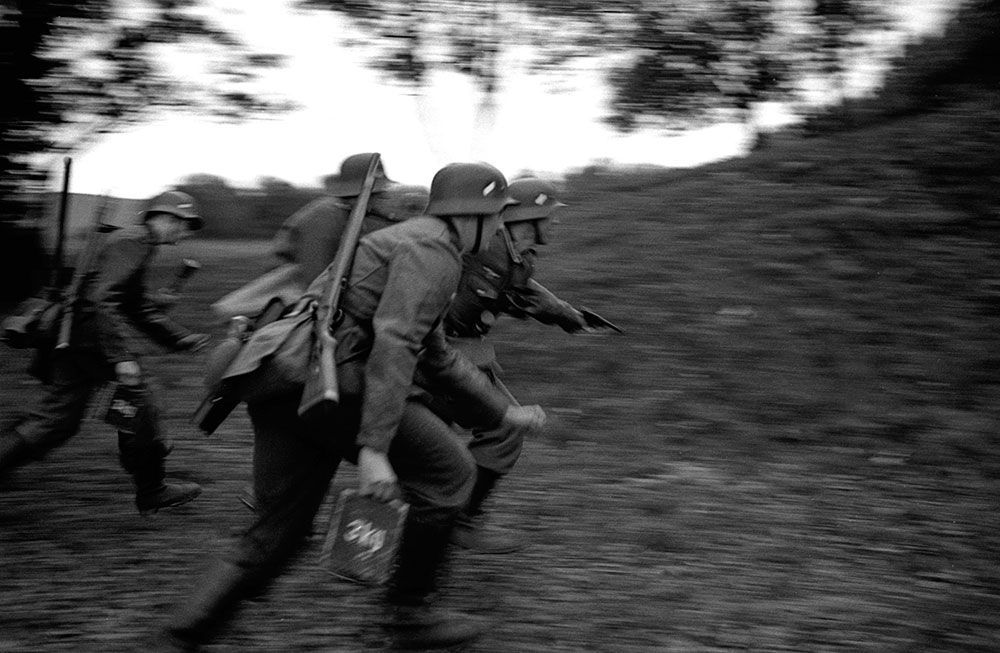 "Vorwärts!"; Leica IIIb (1939) + Leitz Elmar 3.5/50 mm; Adox Silvermax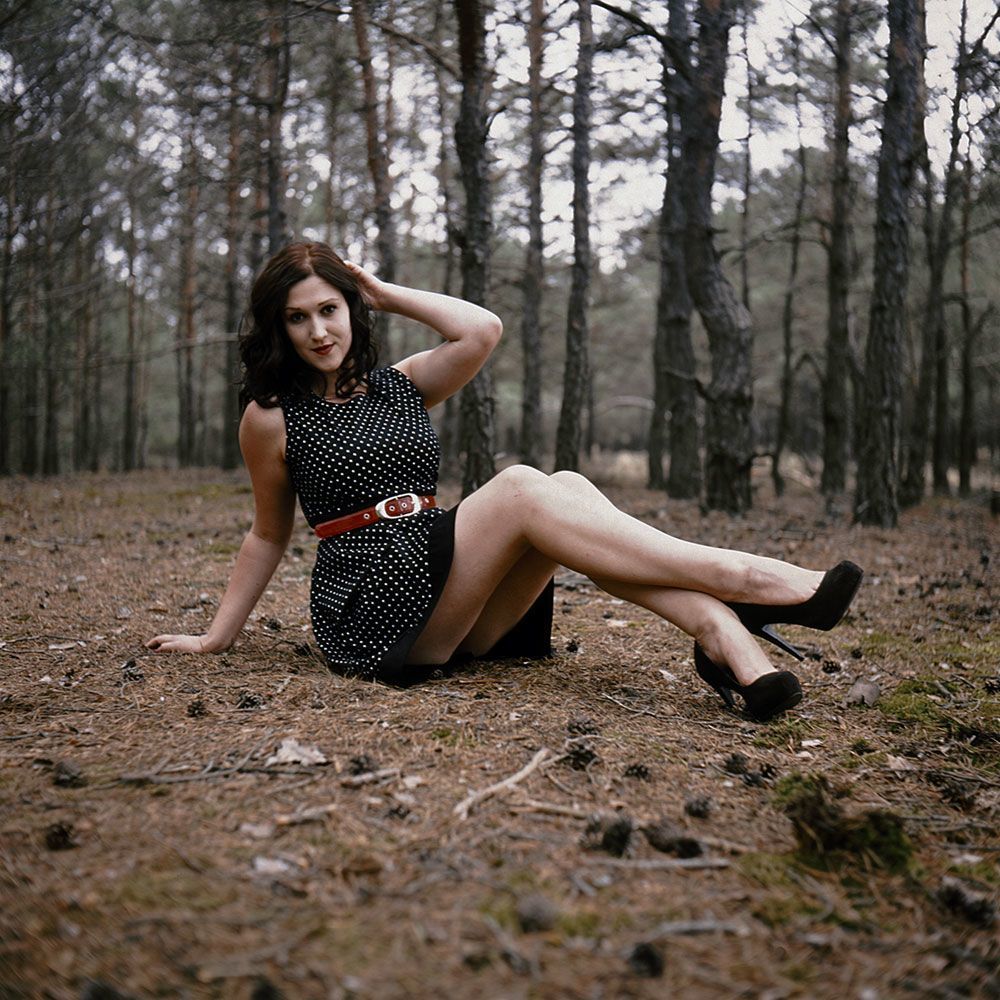 Miss Hana; F&H Rolleiflex Automat RF 111A (1937) + CZJ Sonnar 3.5/75 mm; Kodak Portra 160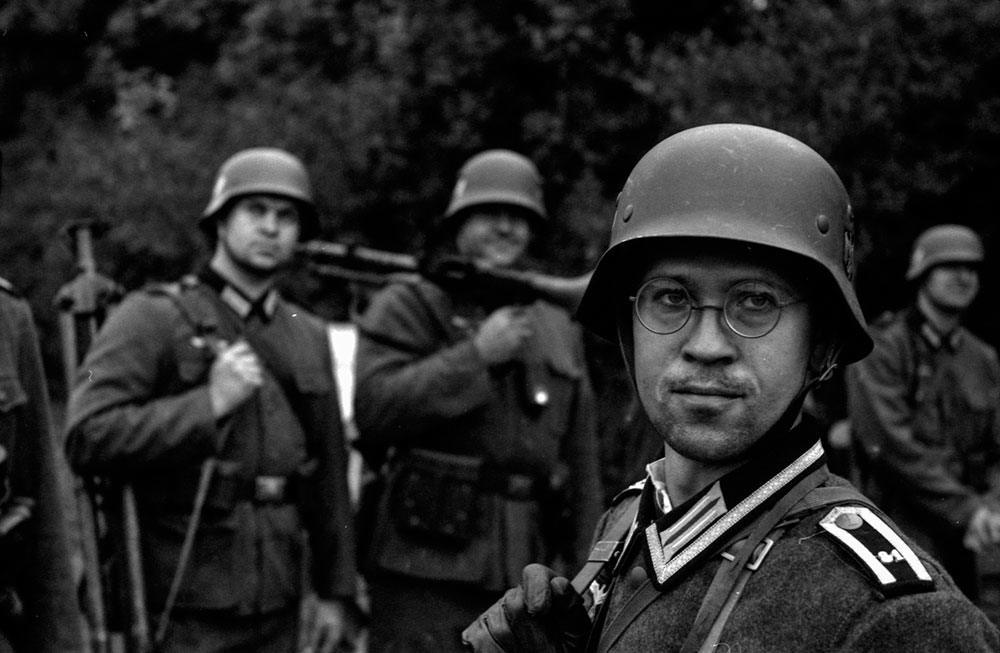 Uffz. Gregor and his men; Leica IIIb (1939) + Leitz Elmar 3.5/50 mm; Adox Silvermax