Chemicals smell and film photography, by Matteo Prezioso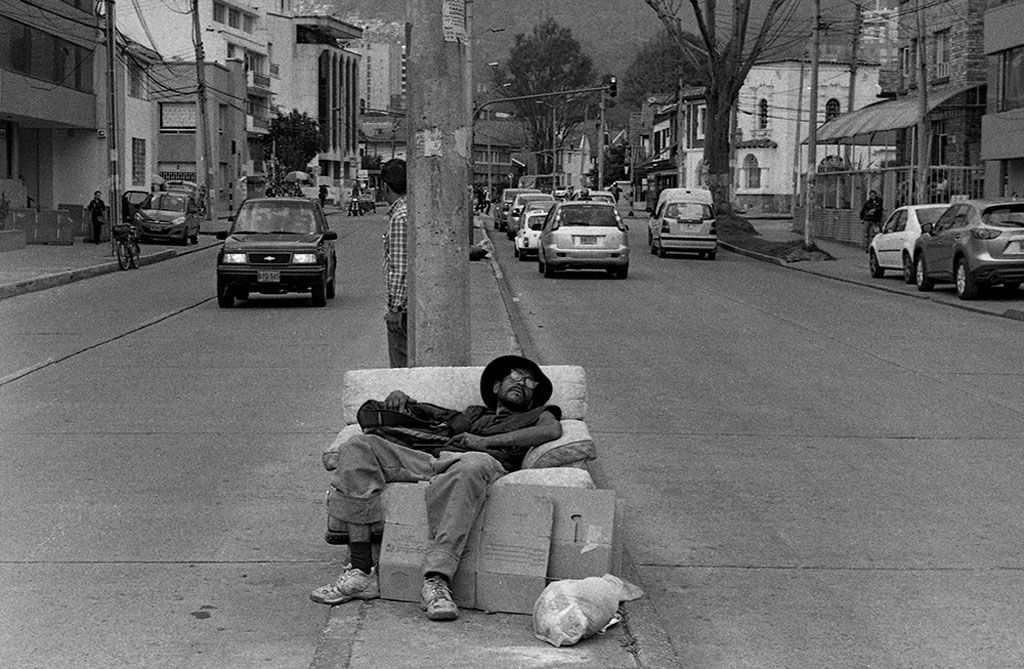 "I love the intimacy of film, and its visual honesty."
---
Tell us about yourself.
I was born in 1968. I am a professional photographer. Italian by birth, I've left my country around 20 years ago. First in the US (Los Angeles) where I studied photography, and started working in portraiture/stills set photography. I then moved to London, where I lived for 11 years; here I began working in moda, fashion, editorial, and books for actors.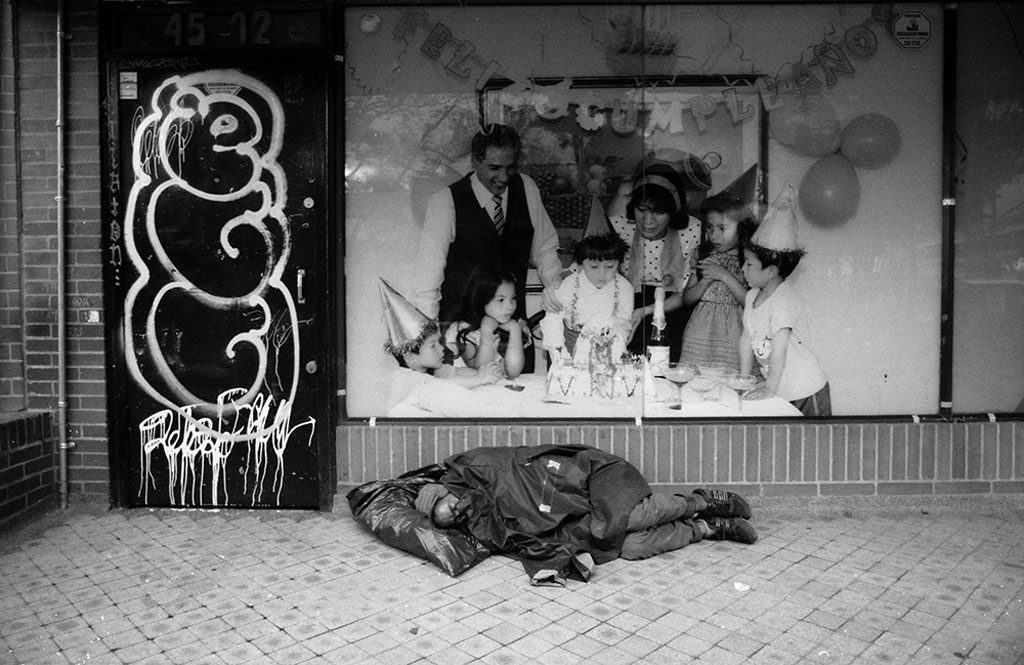 Camera: Nikon F4s
Lens: Nikkor 50mm 1:1.8 AF-D
Film: Minolta VX100 (expired, desaturated)
It's now been a bit more than 5 years that I am living in Bogotá (COL) where I keep on working as a professional photographer, meanwhile going back to photojournalism, my first love.
My ultimate goal? Going back 100% to analog; not an easy task if you ask me, but who said life's easy anyway.
When and how did the film journey begin for you?
Since I can remember I've always been around the analog medium. I used to spend a lot of time around my dad and his photographic combo (Olympus OM-1, Zuiko 35mm and tons of Kodak Ektachrome.)
I was just too young not to be able to make my own decisions, i.e. not to be around him if I wanted to, and this pretty much sealed my faith.
So, little by little, my curiosity towards still images grew without me even noticing.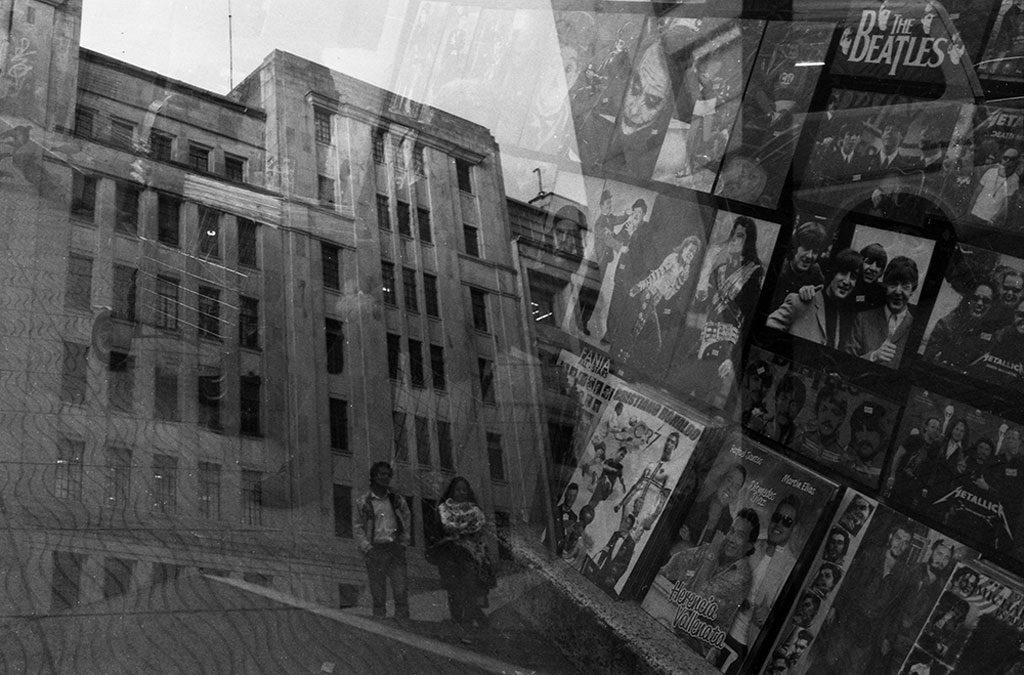 Camera: Olympus OM-1
Lens: Zuiko OM 35mm 1:2.8
Film: Fuji ProPlusII 200 (expired, desaturated)
(On camera double-exposure)
What type of film do you usually shoot and what made you choose it?
There are many films I immensely love. However, have I to point out just a couple, I'll go with TriX for black & white, and Ektar 100 for Kodak.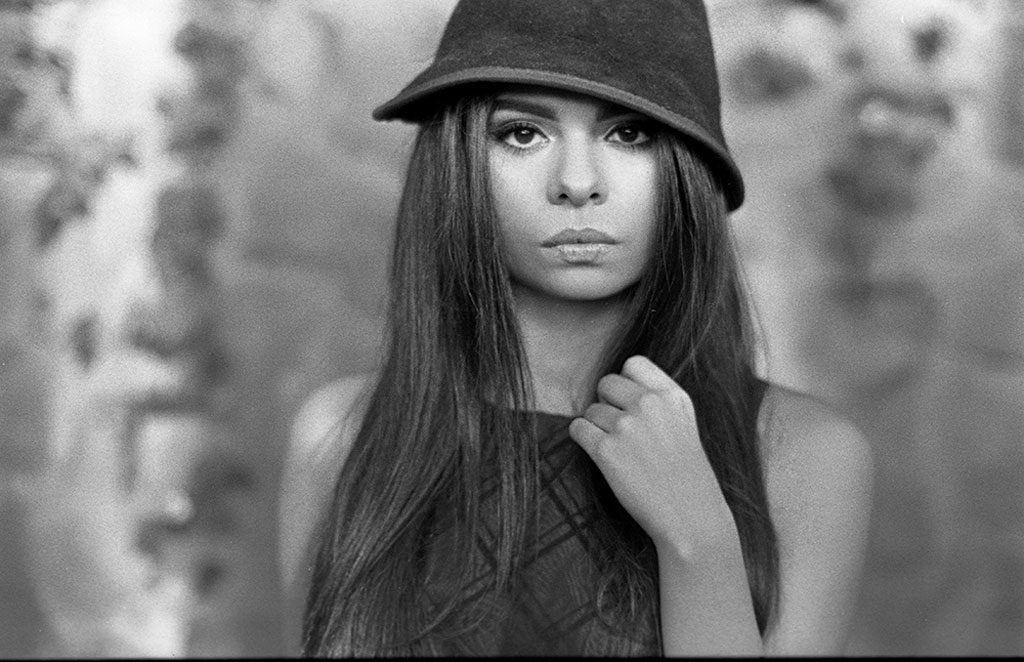 Camera: Olympus OM-4ti
Lens: Zuiko OM 10mm 1:2.8
Film: Kodak TriX 400
What camera makes you click?
I have many cameras, all of them are analog and each one serves its purpose (I've also got a digital body, but I don't even remember last time I used it.)
I'm a big Olympus fan, with the OM-1 being my favourite one.
As for medium format, my no.1 is got to be a 1951 Rolleiflex 3.5 Automat MX (Zeiss Tessar lens)
Between black and white and colour film which would you choose?
Although I do love colour, I must say I do prefer black and white as my way to communicate. Moreover, I do develop b/w myself, another reason to favour b/w over colour.
What lenses do you use?
Many :)
As I've already said, I am a big Olympus fan, and that really comes down to Zuiko lenses, which IMHO are among the best glasses you can find. My stubbornness over this brand has had me featured in the 2015 April issued of 'Olympus UK,' where I extensively talk about my passion for both black and white film.
Not being an Olympus ambassador allows me to explore other brands. Especially Rolleiflex, Nikon, and Voigtlander. I must admit I adore Zeiss Planar lenses, which I use on my Rolleiflex 6003 Pro MF camera, and on a 3.5F.
Moreover, I've recently got my hands on a Nikon F4s for a photojournalistic job I was commissioned to do in a guerrilla-thorn area in a remote Colombian region. This camera is such a joy to use, I was so impressed by it. I really got to love it; the body is one tank, and those wonderful Nikkor lenses, jeeez. 24mm & 50mm to be exact, as that was all I used as I had to travel light, being the F4s is one heavy camera...
Do you make any experiments on film?
The more I use film the more I like to play with it, especially since having gone back developing B/W at home.
The freedom and the latitude at which you can express yourself with the analog medium is something I have never been able to feel on my brief stint with digital. I love taking my time with a shot, preparing it in my head, and keeping it there well after I've taking it. I love the intimacy of film, and its visual honesty.
To me, photography has a lot to do also with the chemicals involved to develop the image. I love experimenting with different developers, various techniques, etc... As a matter of fact I'm now getting hooked by stand development (especially using Rodinal at 1:100.) However, for my commissioned works I'm still a bit of a purist, so I'll go with suggested times (i.e. Rodinal 1:50, etc.)
Anyway, paraphrasing Coppola's Apocalypse Now's Lieutenant Colonel Bill Kilgore, "I love the smell of chemicals in the morning... The smell, you know that chemicals smell... Smelled like victory."
What really fascinates me about it all is that with film, each change will greatly affect the image. And by that, your control over the final product is immense. On the contrary, digital has been over-simplifying each single step. A good thing for the occasional snapper no doubt, but to watch the direction this wonderful art has taken due to this bit-butchering really makes me feel I am happy at what I am doing.
That is, shooting film.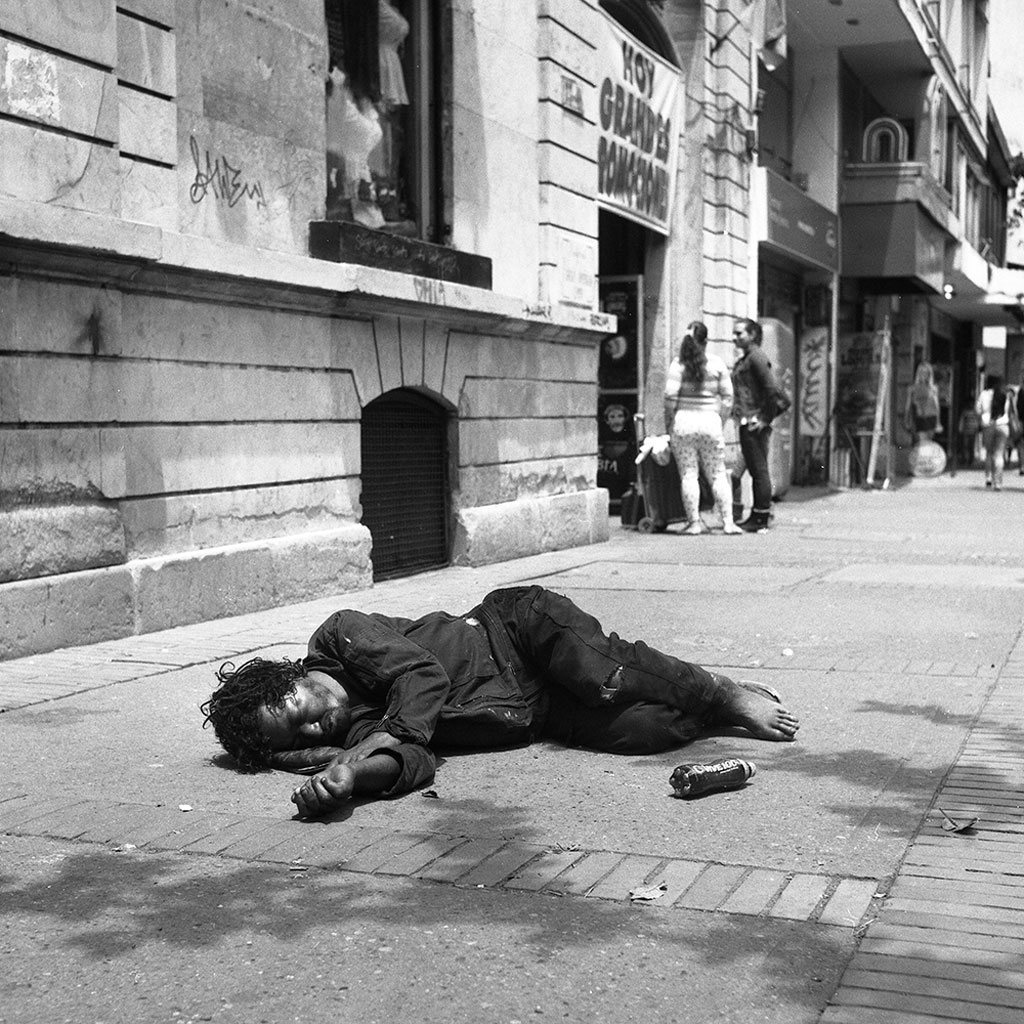 Camera: (1951) Rolleiflex 3.5 Automat MX
Lens: Zeiss Tessar 75mm 1:3.5
Film: Ilford FP4 125 (expired)
Meter: Sekonic L-398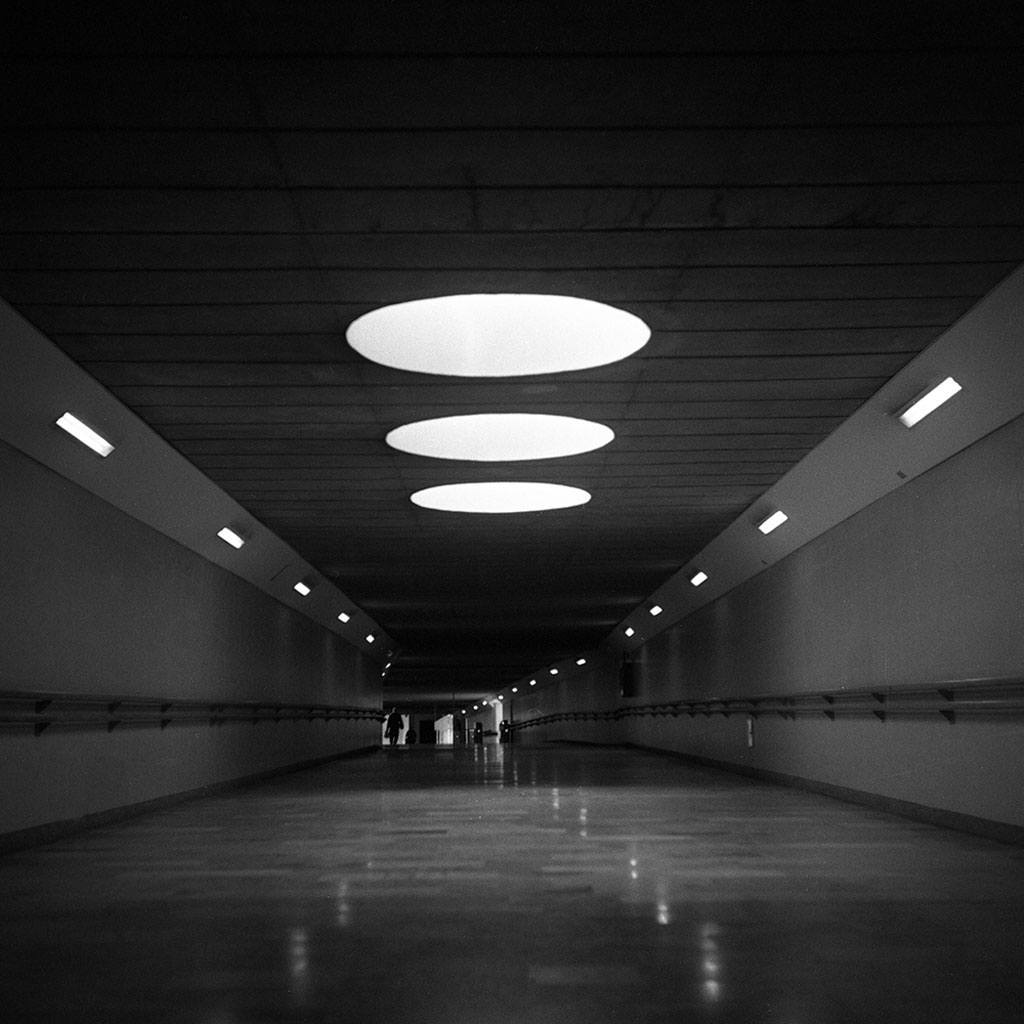 Camera: (1951) Rolleiflex 3.5 Automat MX
Lens: Zeiss Tessar 75mm 1:3.5
Film: Fuji Neopan 400 (expired)
Meter: Minolta Autometer IVF
Stand development (Agfa Rodinal 1:100 - 1 hour)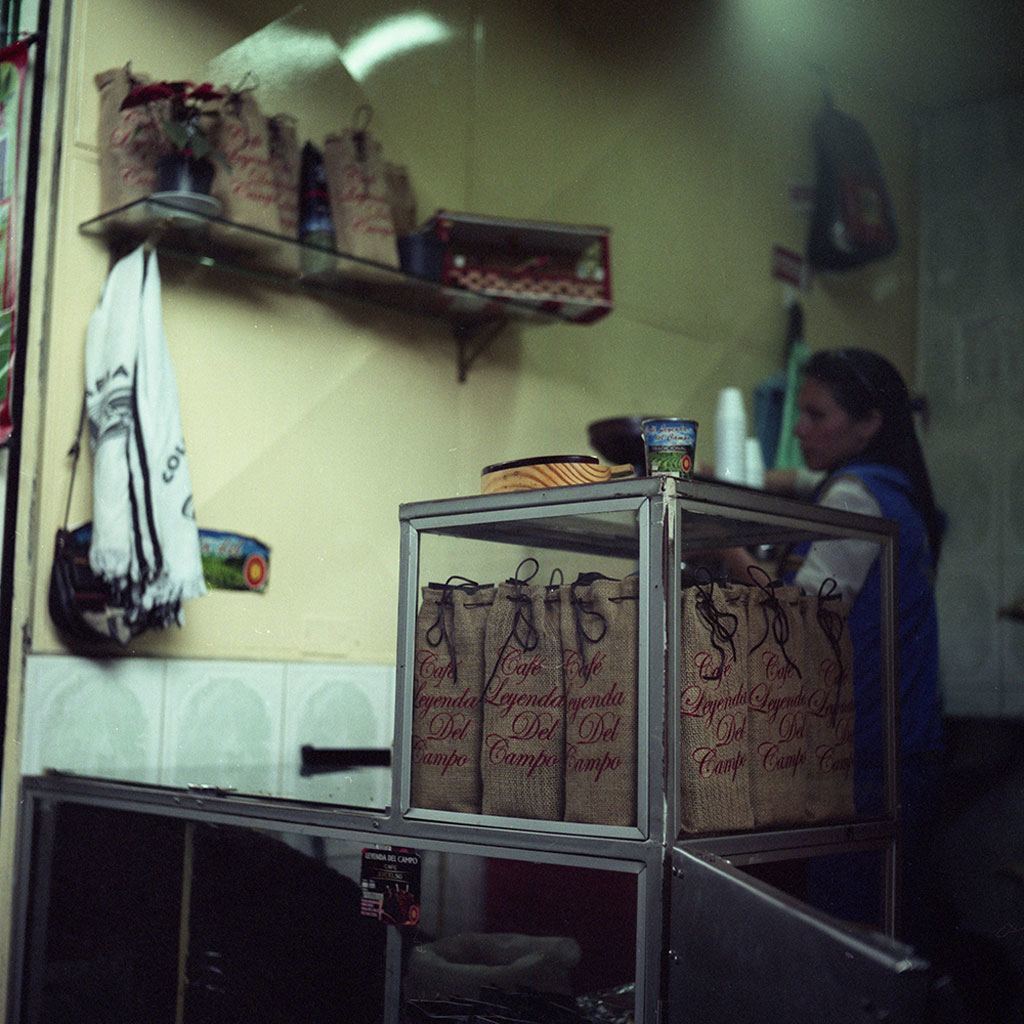 Camera: (1951) Rolleiflex 3.5 Automat MX
Lens: Zeiss Tessar 75mm 1:3.5
Film: Fuji Pro 800Z
Meter: Minolta Autometer IVF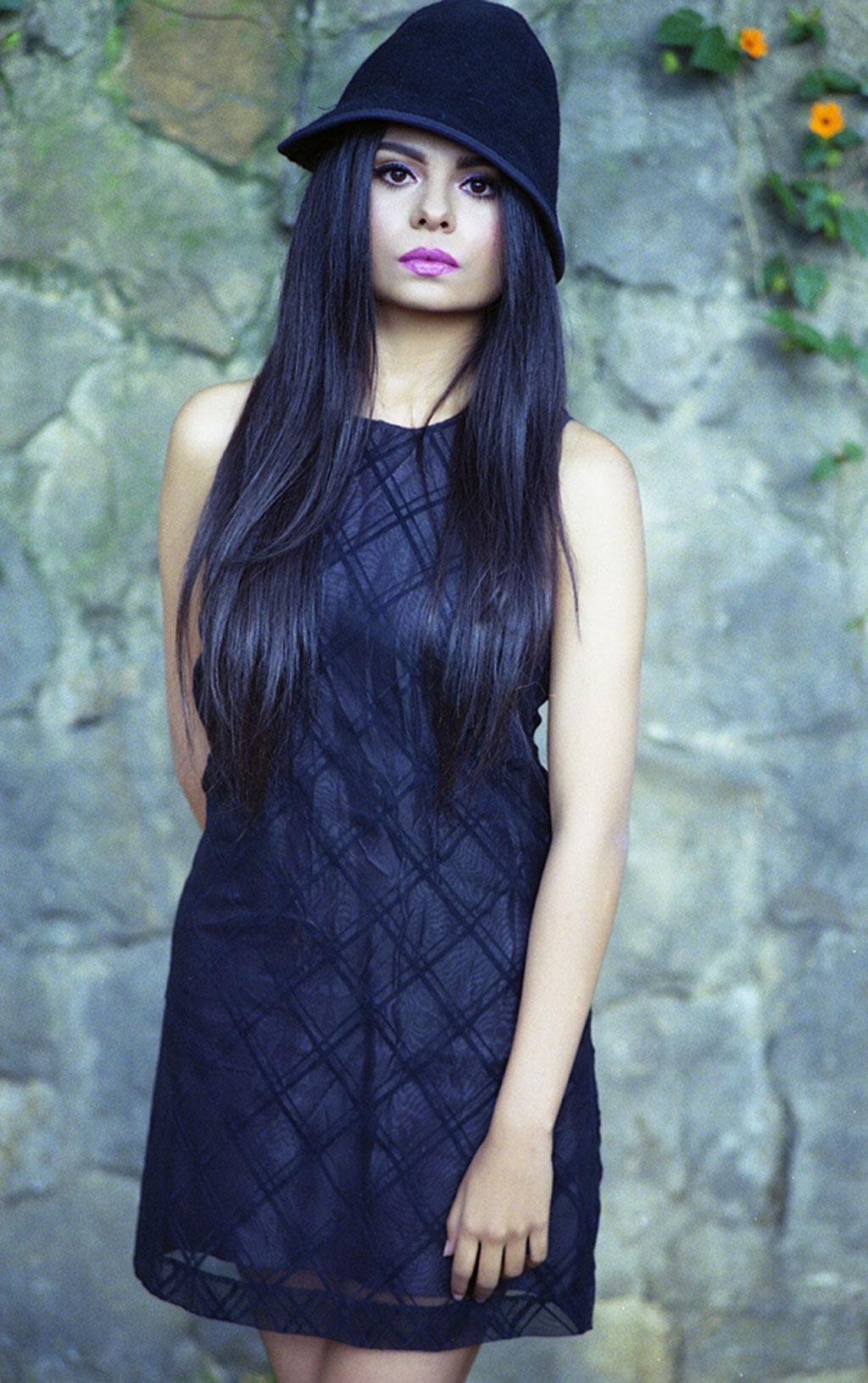 Camera: Nikon F4s
Lens: Nikkor 50mm 1:1.8
Film: Kodak Ultra 400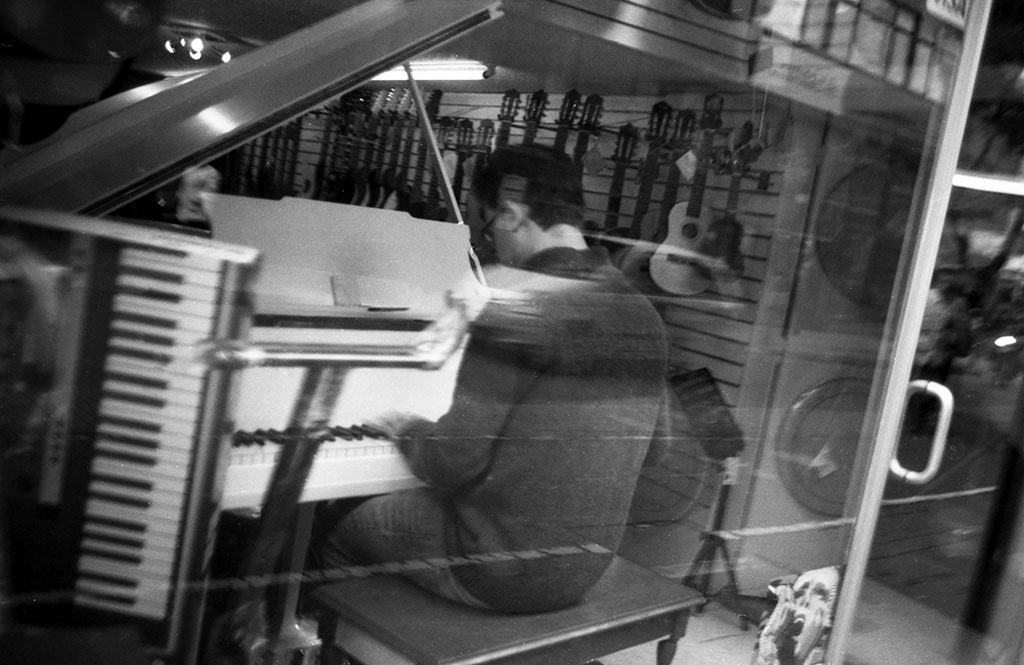 Camera: Olympus OM-4TI
Lens: Zuiko OM 35mm 1:2.8
Film: Minolta VX100 (expired, desaturated)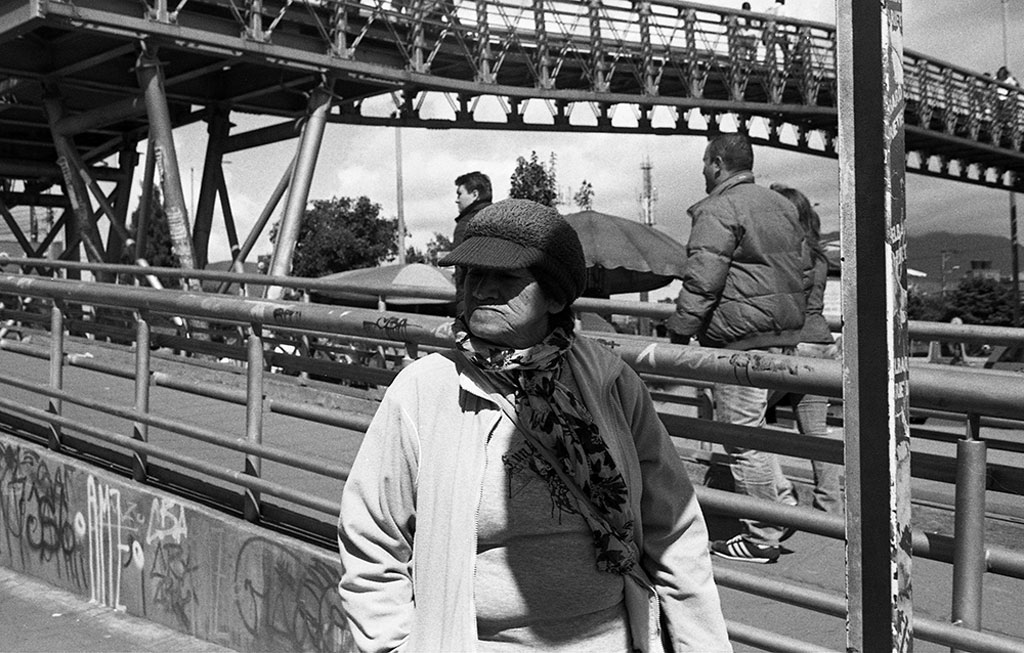 Camera: (Made in Germany) Rollei 35
Lens: Zeiss Tessar 40mm 1:3.5
Film: Kodak TMax 400
Developed w/ Agfa Rodinal 1:50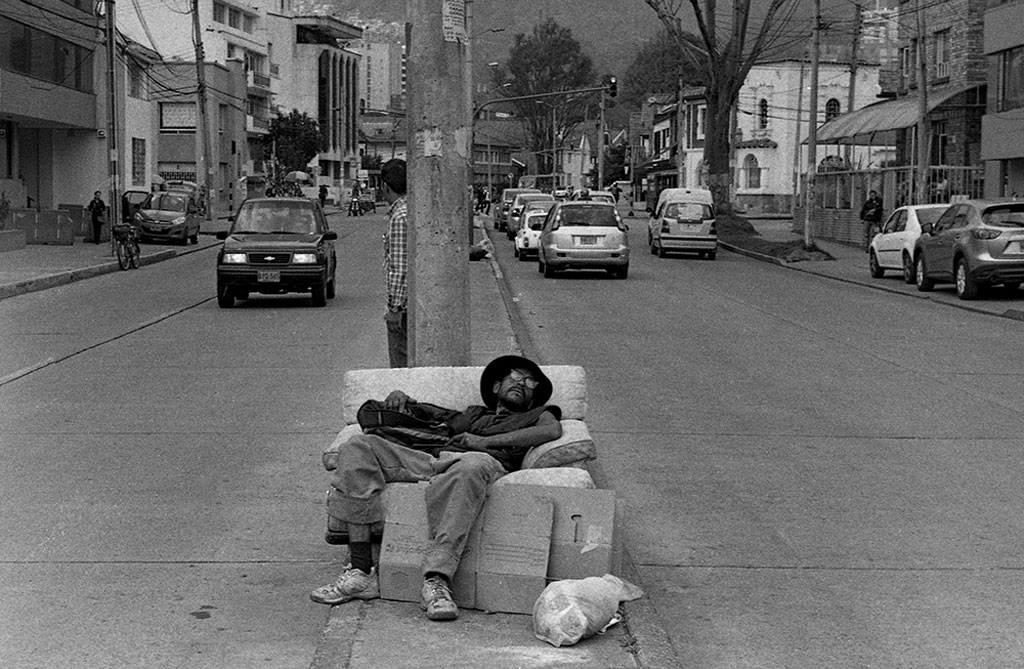 Camera: (1950) Voigtlander Vito III
Lens: Ultron 50mm f/2
Film: TriX 400
Meter: Minolta Autometer IVF