Double exposures in Barcelona with Sergi Escribano
Sergi Escribano was born in 1975 in Barcelona where he currently lives as a photographer formed at the Catalan Institute of Photographic Studies, IEFC (1999-2003)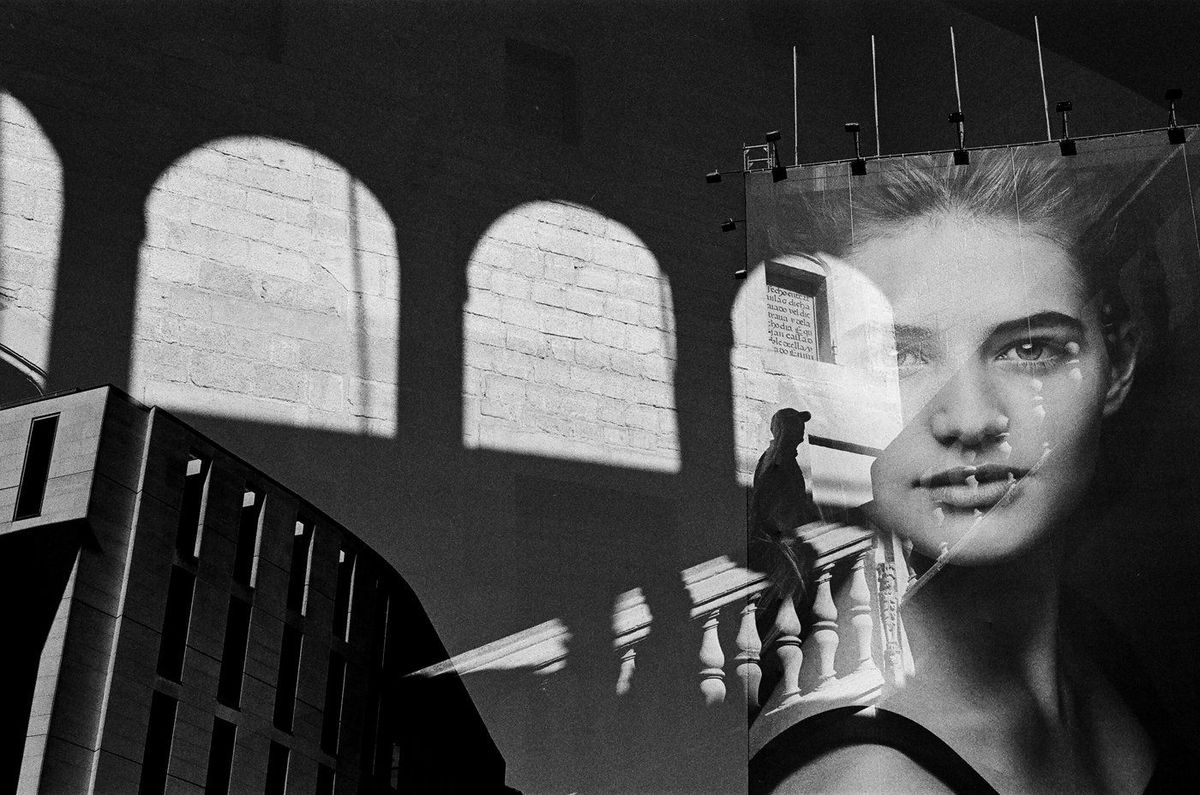 Sergi Escribano was born in 1975 in Barcelona where he currently lives as a photographer formed at the Catalan Institute of Photographic Studies, IEFC (1999-2003)
Over the last few years, Sergi has combined his work with personal projects, some of which focused on street photography and issued by LensCulture. He has also provided with his talent for the Corbis News Agency and he is still collaborating with Getty Images as a creative photographer.
His photographs have been published by media such as El Pais, El Periodico de Catalunya, The Academy of Arts and Cinematographic Sciences of Spain (AACCE), Fotogramas Film magazine, de Volkskrant, Le Point International, Radio Télévision Suisse RTS, France Culture, Courrier International or SBS News, to name a few.
His work has been exhibited at the Harvey Milk Photo Center in San Francisco, USA, at The London Street Photography Festival (LSPF) UK, at the 2016 ENFOCATS Festival (Pati Llimona, Barcelona) at the Català-Roca Photography Space (Barcelona), at Caminos de Hierro 2016 (Madrid), among others.
He has been a finalist in the StreetFoto San Francisco international festival 2018 (USA) and in The London Street Photography Festival (LSPF) 2018 (UK) III Certamen de fotografía Signo Editores Numen 2018.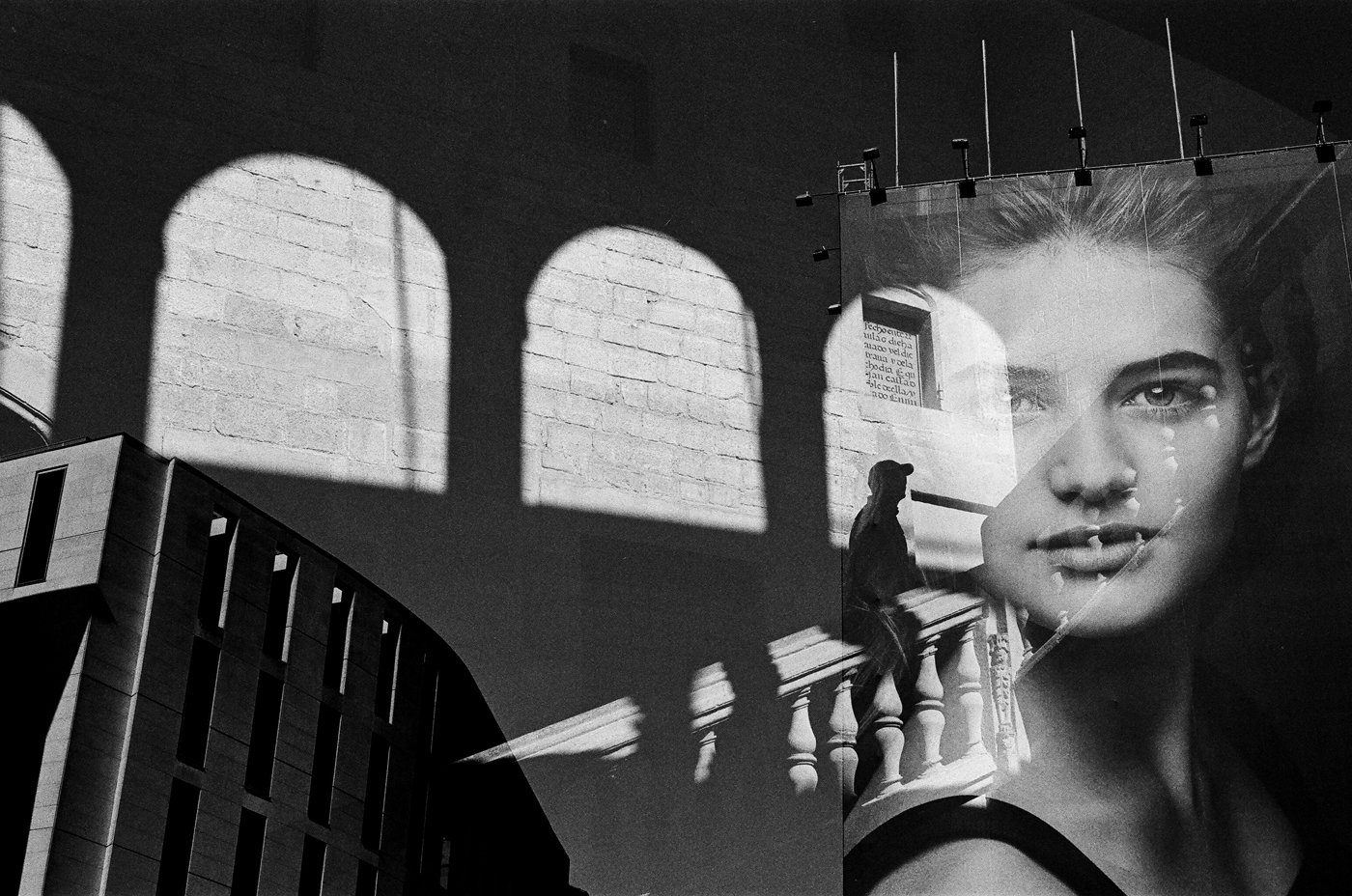 About this project, called Chronos:
One of the many marvellous photography techniques provided by analog photography is the double (or triple…) exposure film, directly on camera.
I was always fascinated by the possibility of handling the negative from the moment of shooting, and this factor was the key one for me when it came the time to chose a camera; I need a fully mechanical camera that allows me to control shutter speed, aperture, and lock the film for double exposure. Doesn't seem like i am asking to much, am I?
Nowadays is relatively easy to produce double exposure. Although i like digital photography, i always preferred to create my double exposures with my trusty old camera, get out in the streets and enjoy shooting, avoiding tedious hours of post production in front of a computer screen, often ending up with a result that is closer to graphic design than photography.
The magic of double exposure is limitless. I love how it's possible to mix and mash spaces that are completely different from each other, make them clash inside a new world that takes life inside a negative. I call it pre-darkroom; a manipulation of reality that we cannot affect in any way. Only at the time of processing the film we will how the planes stack with each other. Most times it is actually almost impossible to discern how the images complement each other; it might be simple luck, or it might very well be that these 2 worlds really take a life of their own on the silver of the film, and they become something else. In the end, what we try to do is to clumsily control the light.