Jo Seaquist. More life, more feeling, more film.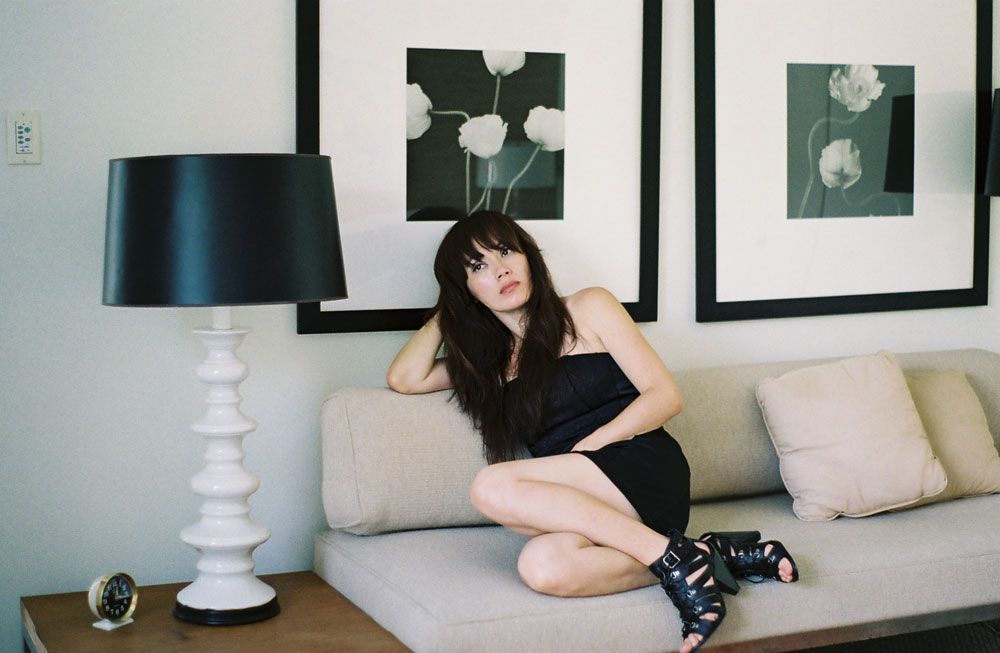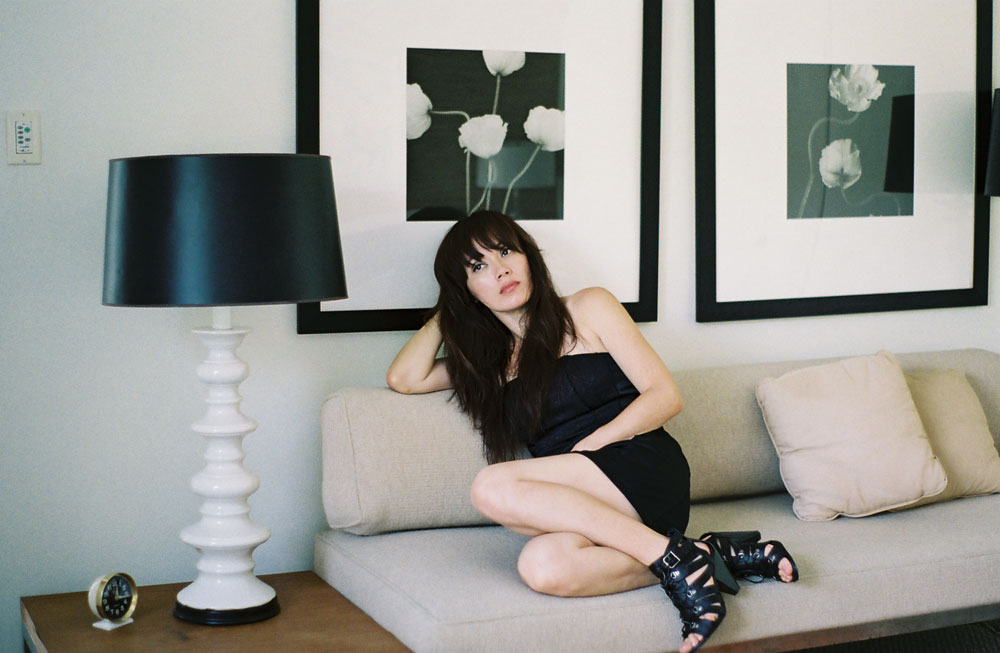 "Film is so atmospheric, I fell so hard for it."
---
Tell us about yourself.
I'm from Los Angeles but now I live on the central coast. Rolling hills, vineyards, sweeping roads. Always the ocean. The light changes so quickly, there's no controlling it, you just have to flow. When you come here, it takes you in, like you could stay, live this dream.
I'm an artist. I was a painter. I'd often combine several paintings on the same panel with text…I was after something more alive, like our experience of music. Photographs are my primary medium now. I still use words in my work, also video and image-based experiments. I think I'm more of an orchestrator. I like to pull things together to create an experience.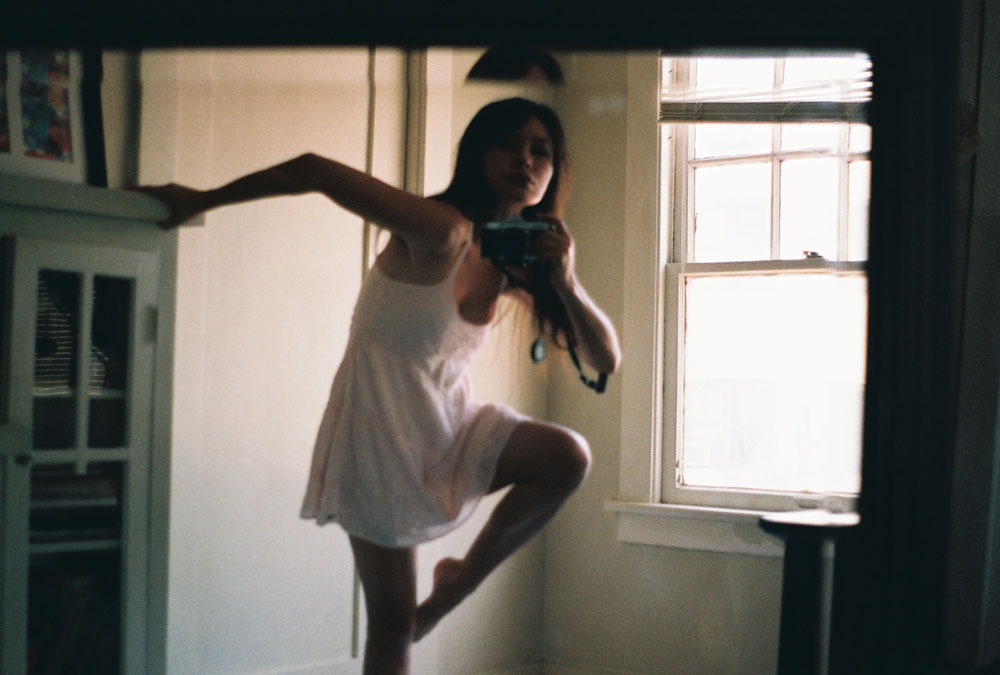 When and how did the film journey begin for you?
I was coming off of a break from making-writing-studying art, literary-art, life-as-art, art-art, omg-more-art intensively for years. I felt I'd done all I wanted to do with painting. I was also just coming out of the syrupy haze of my daughters' baby years. That's such a poignant time, life is very rich and yet so narrowly focused. There had been loss as well, since the last time I'd made anything, people and things to grieve.
I was very awake and restless to get on with it, whatever it was going to be.
Someone gave me a basic pocket camera so I could put images on my art blog so people would stop
mistaking it for a mental health research website. I just wanted to take good header photos. But then I acquired an instant camera, and suddenly I needed to create photos that meant something. Film is so atmospheric, I fell so hard for it.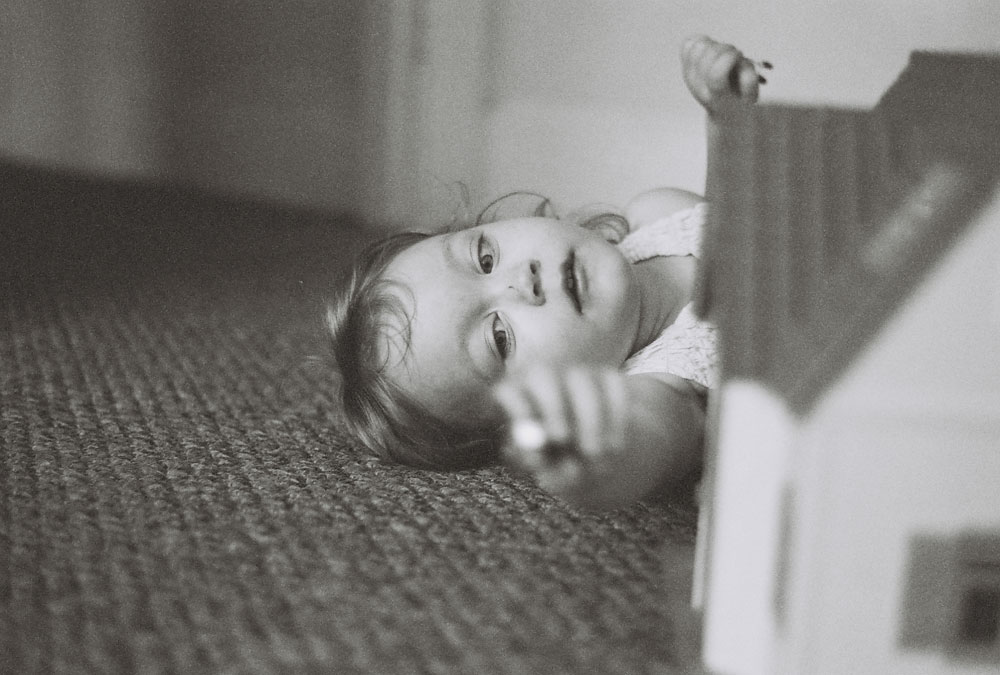 What Could we always find in your gear bag?
Dead dreams and a power bar.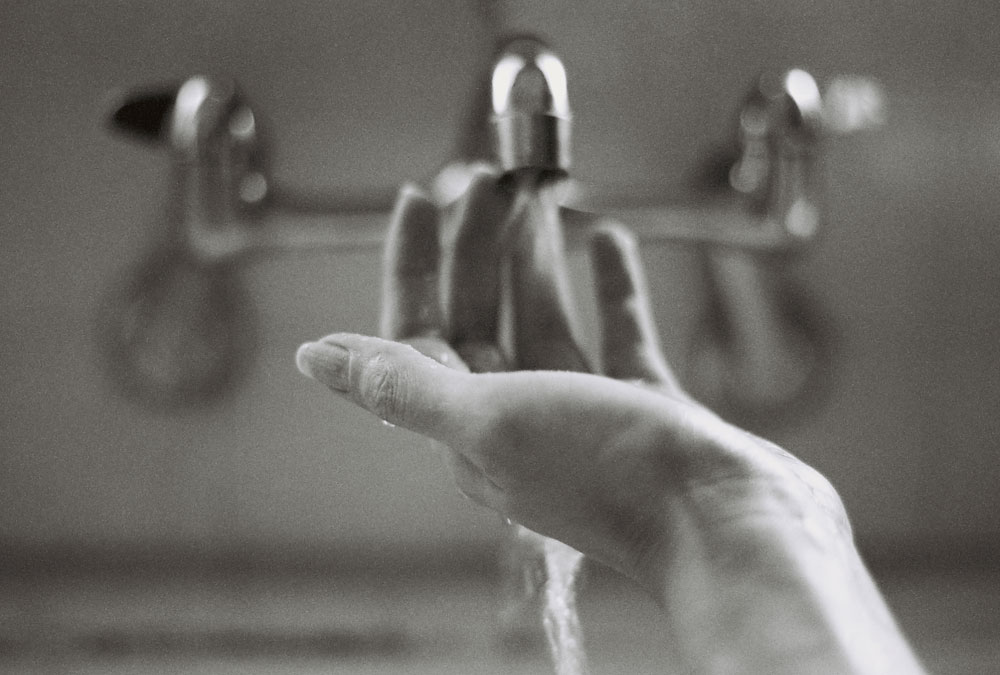 What camera makes you click?
Pentax K-1000, 50mm f/1.2 lens. It's very physical and base, and with this lens, the light is a dream. Also the Minolta Maxxum 7, I've just begun to play with it, but what it allows me to do with multiple exposures is very exciting.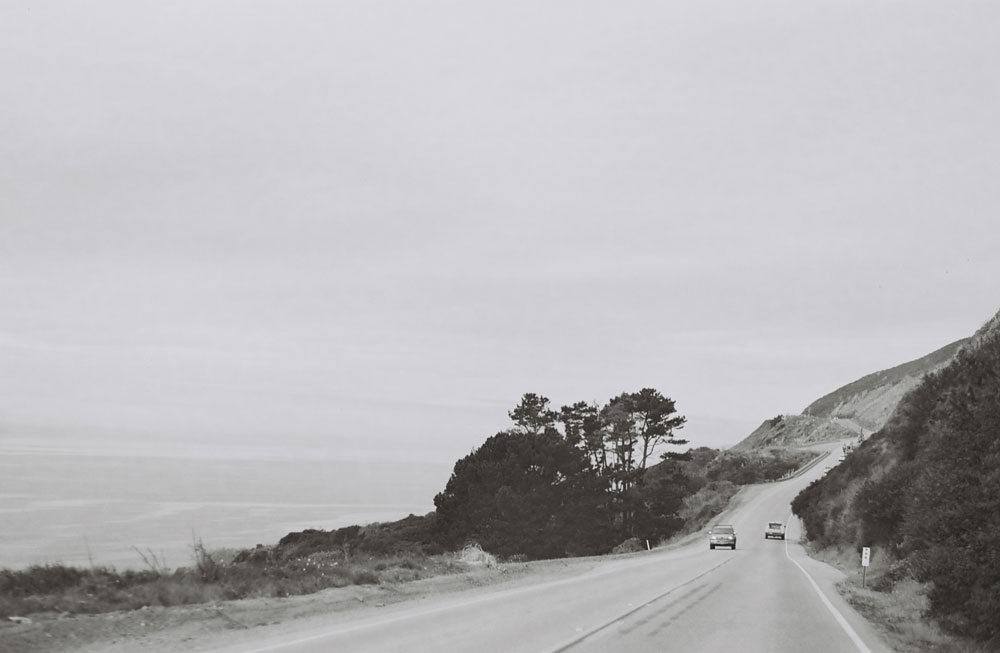 Who are your models? How do you interact with them before shooting?
I started out shooting props and still-lifes, but felt the lack of human complexity. That moves me, our bottomless inward life, how that resolves itself in a physical space, public and private realities, memories. So I shot some images of myself, that was easy, I was there. Only it wasn't easy. I was very critical. That's a sort of hell. It's really so difficult to put yourself out there. But I wanted to keep shooting and learning so I persisted. The work quickly took priority, the composition became so much more than my personal insecurities. In the role of a model I'm uncomfortable and self-conscious, but as an artist, well that's power. I own that, this is my domain. It's a power that transforms.
When I photograph models it's much simpler. Less intense. I prefer working with people who aren't professional models, or perhaps it's more accurate to say, there isn't modeling during my shoots. When I shoot my love, who often collaborates on projects, that's very powerful, unpredictable, and one of my favorite things.
What inspires you most?
More life, more feeling, more this. When you're in the presence of it, it gives off a charge. Perhaps a person. Most often an idea. It's powerful when it speaks to the deepest parts in us, that longing for meaning or belonging—"I see you, I feel it too, we're in this together despite our great aloneness". But it's also good when it's simple, something fully alive and shining, right then, for right now. A song or a laugh. An adventure.
Do you have any advice for film photographers out there?
There is too much advice! But something that might be useful: I'm only boring when I'm bored.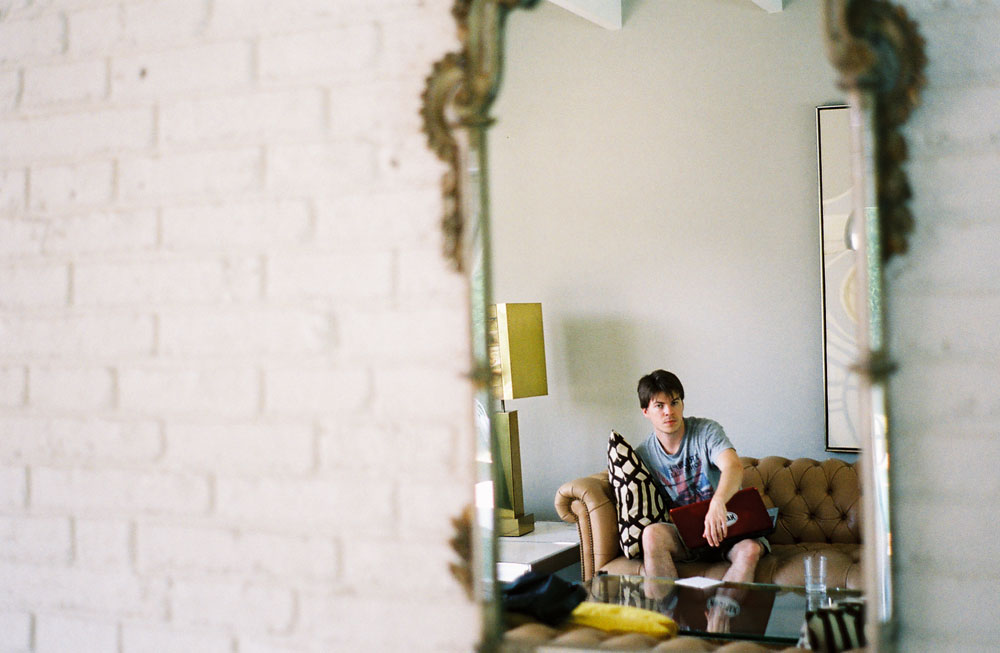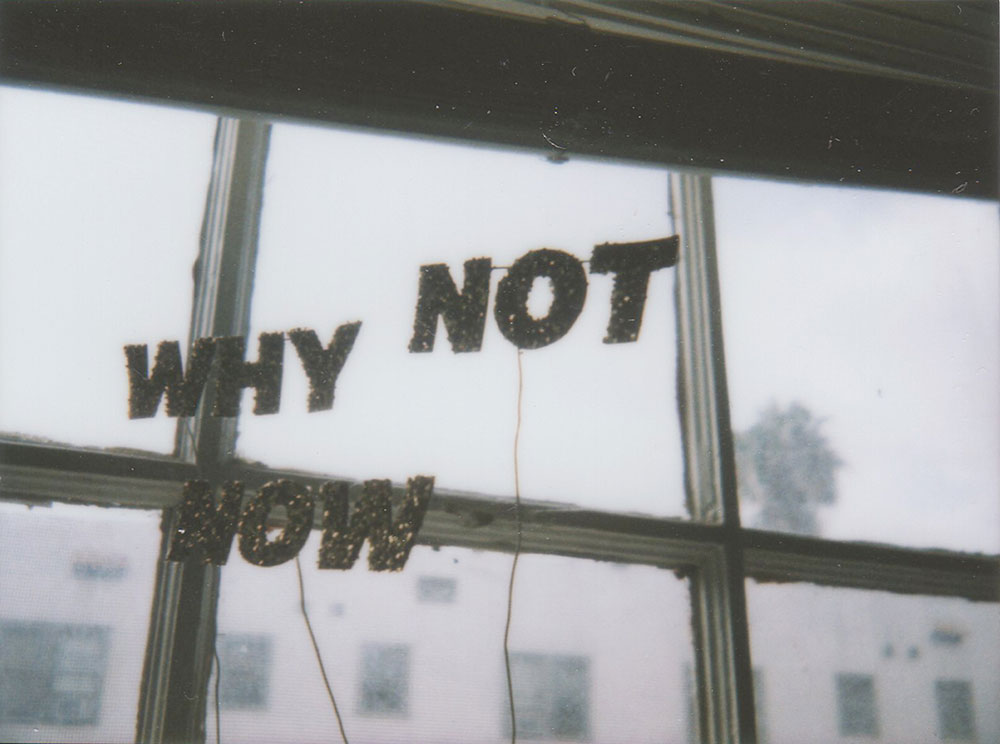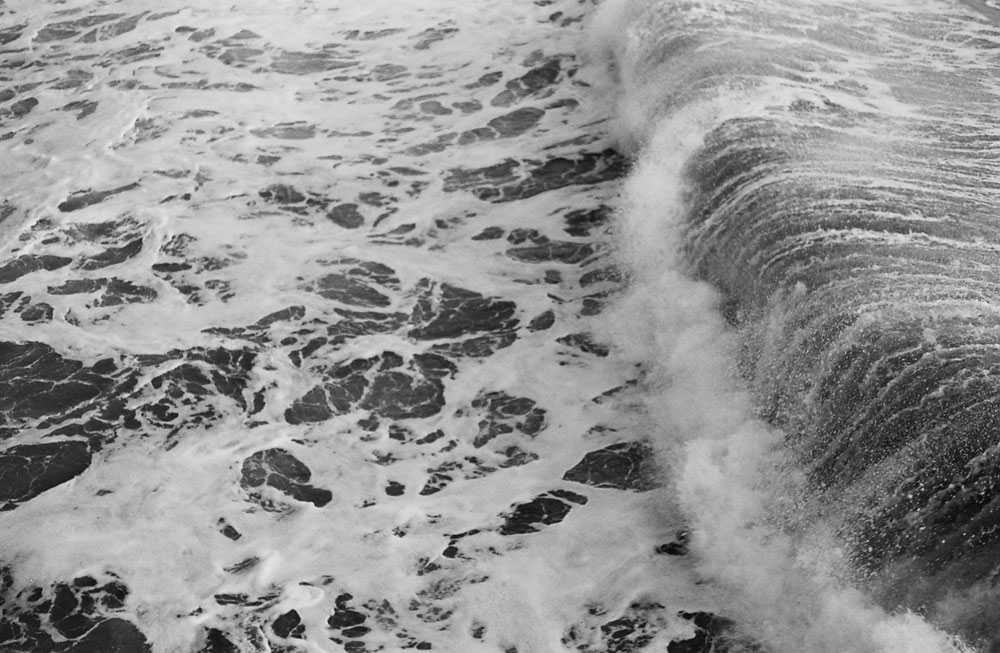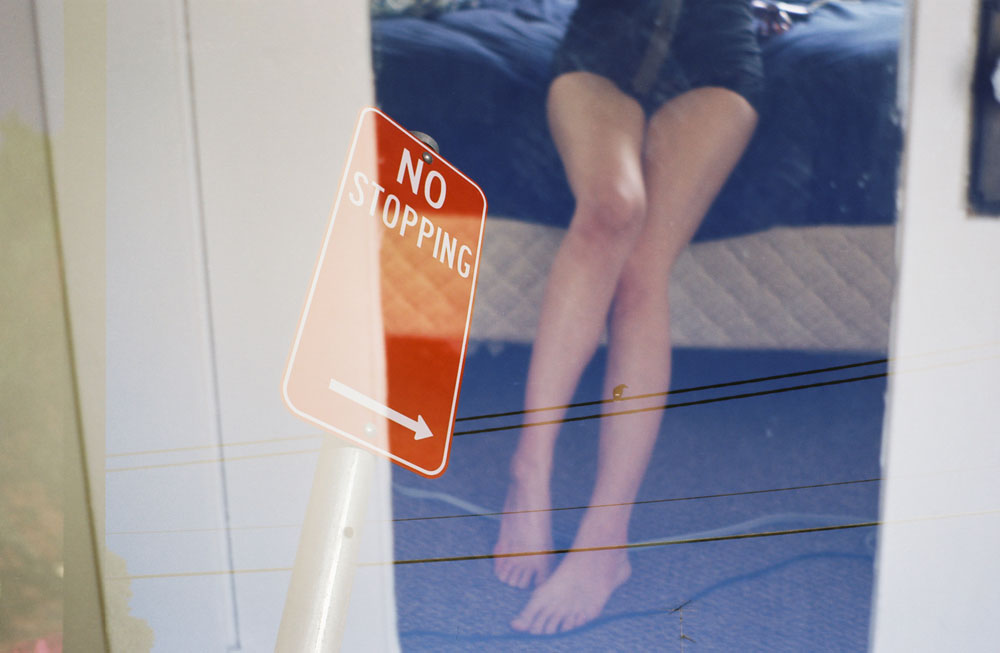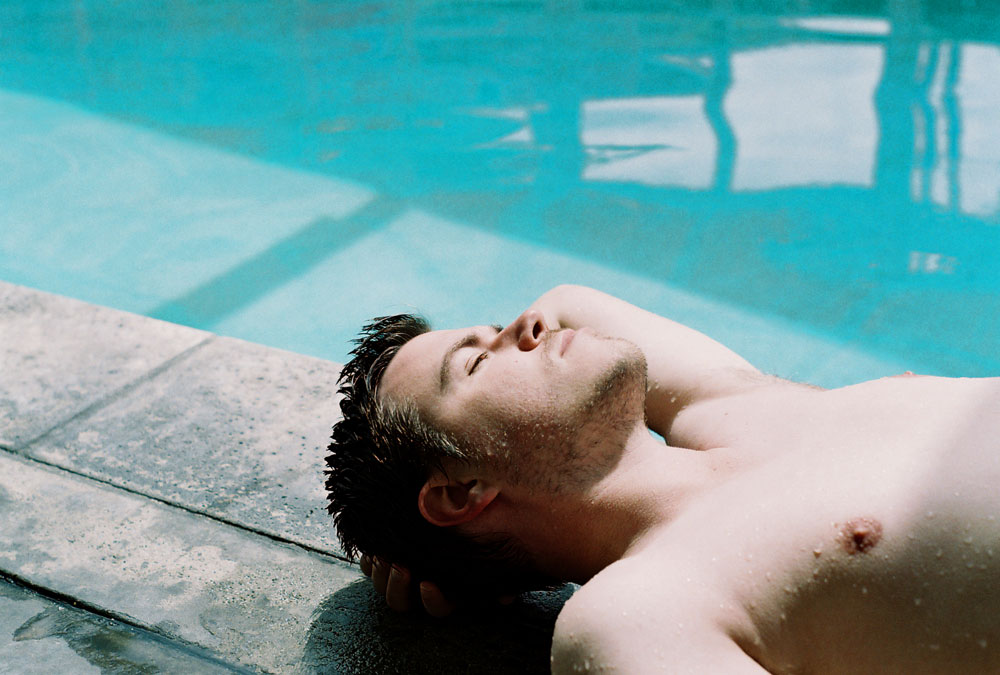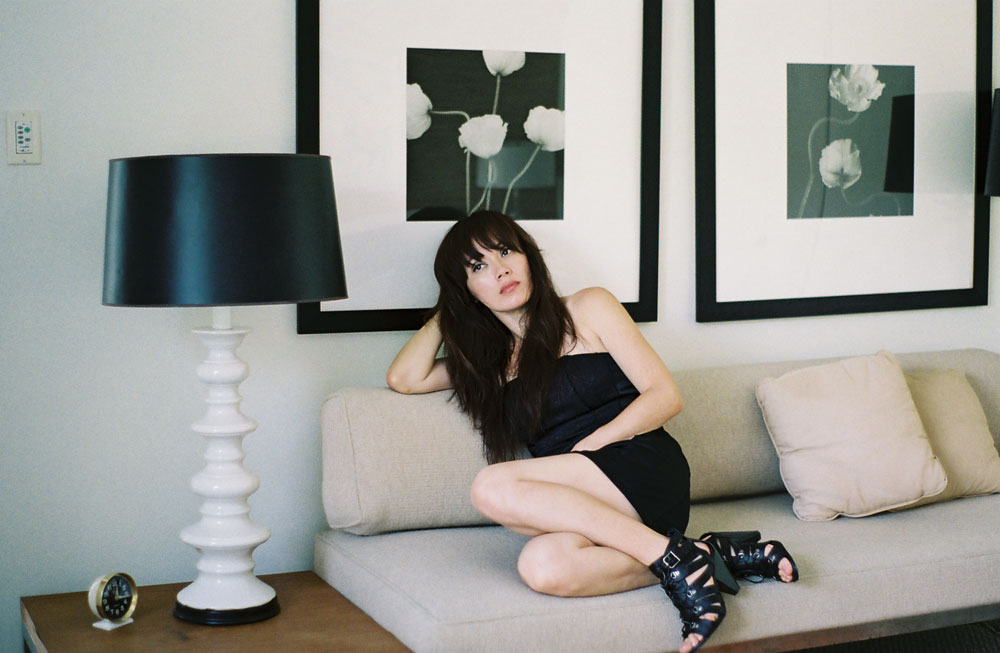 You can find Jo Seaquist here:
artmustdie.com
Tumblr
Flickr