Marianna Cardenio: Inside/Outside and more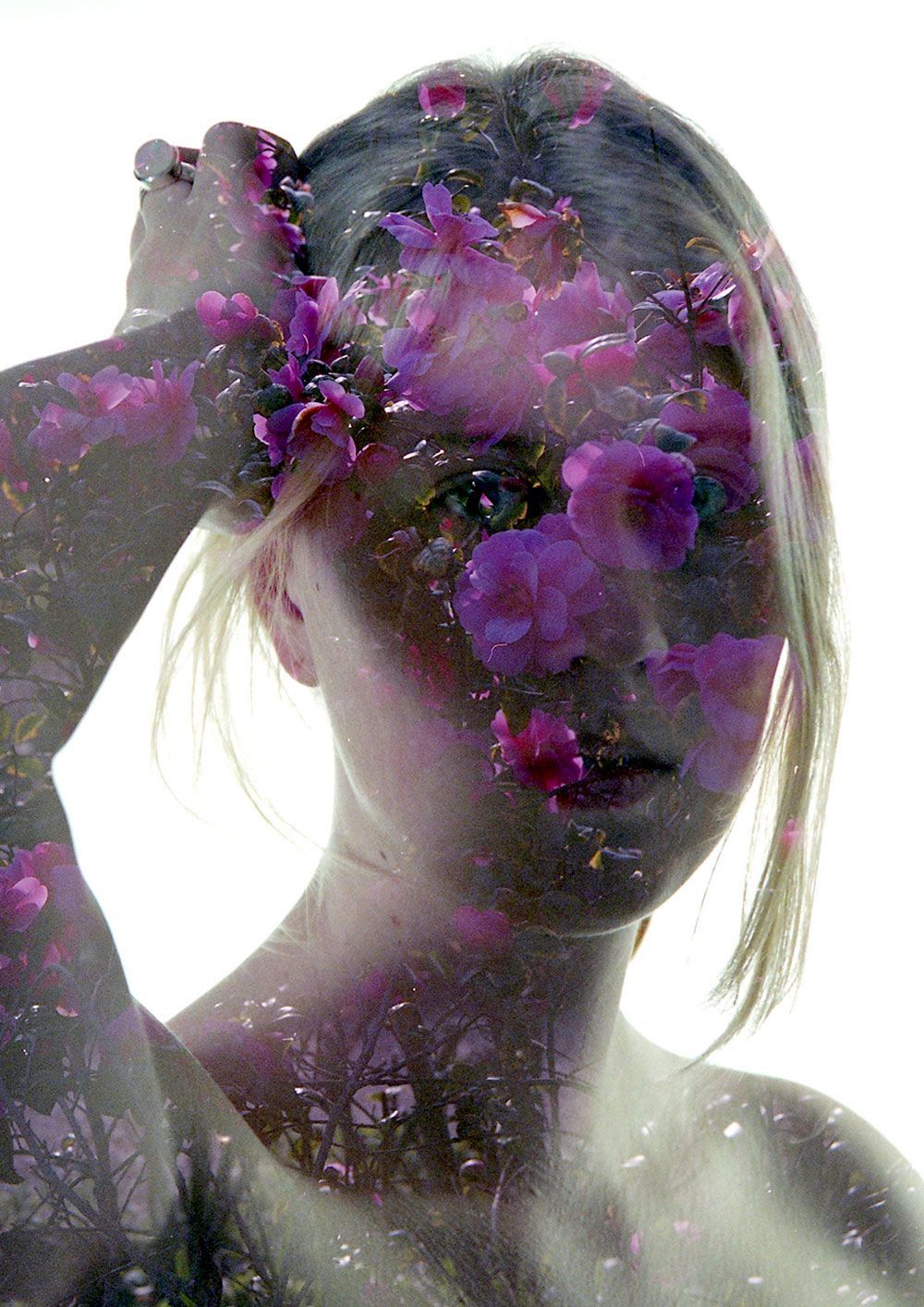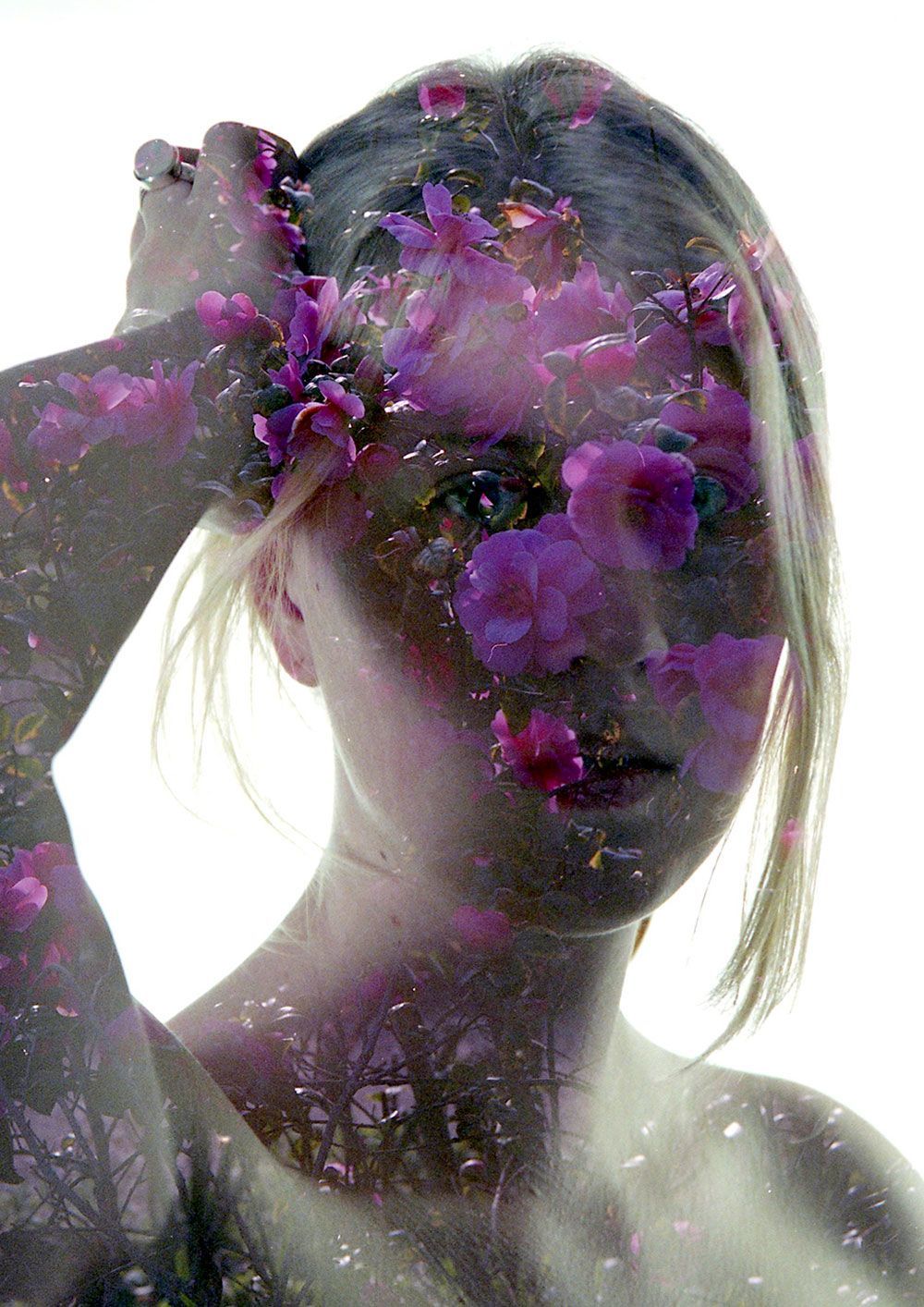 "Inside nature, there is man. Inside man, there is nature."
---
Tell us about yourself.
My name is Marianna Cardenio, 24 years old, Italian, Freelance Press Photographer based in London and Madrid.

When and how did the film journey begin for you?
My film journey began about seven years ago. I started doing experiments with an old Nikon when I was studying photography in Florence. It was love at first sight! I still develop my own films in the darkroom and every time I enjoy it more. I feel quite proud to admit that I never developed a blank film!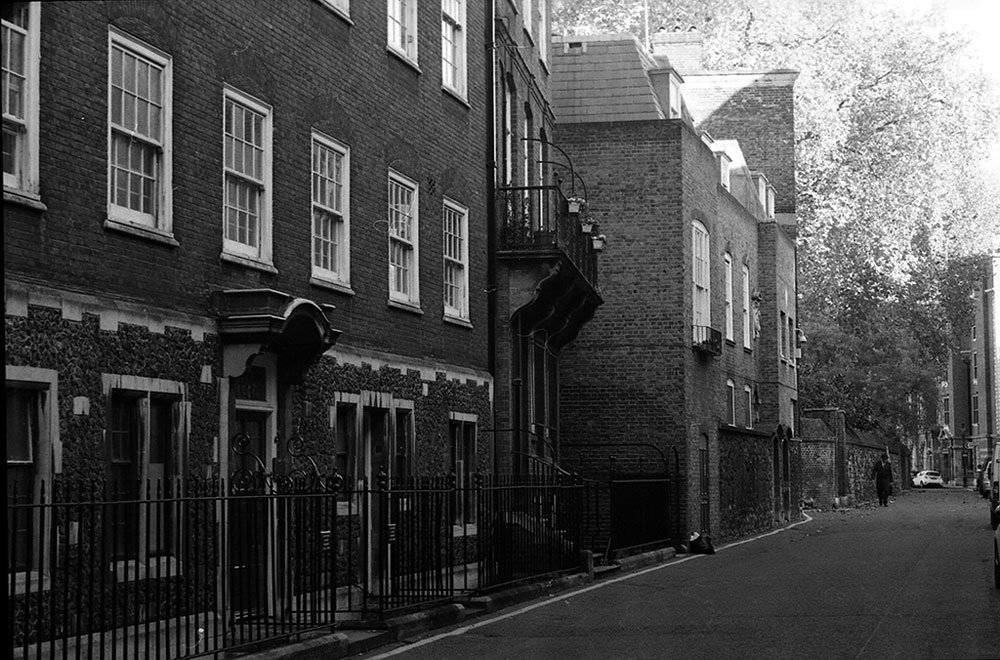 What Could we always find in your gear bag?
In my gear bag there will always be my 50mm lens, which is kind of my best friend and - of course - a great choice of film rolls. I have to confess that I also love doing experiments with expired films. I love the result of unexpected contrast and intense colors.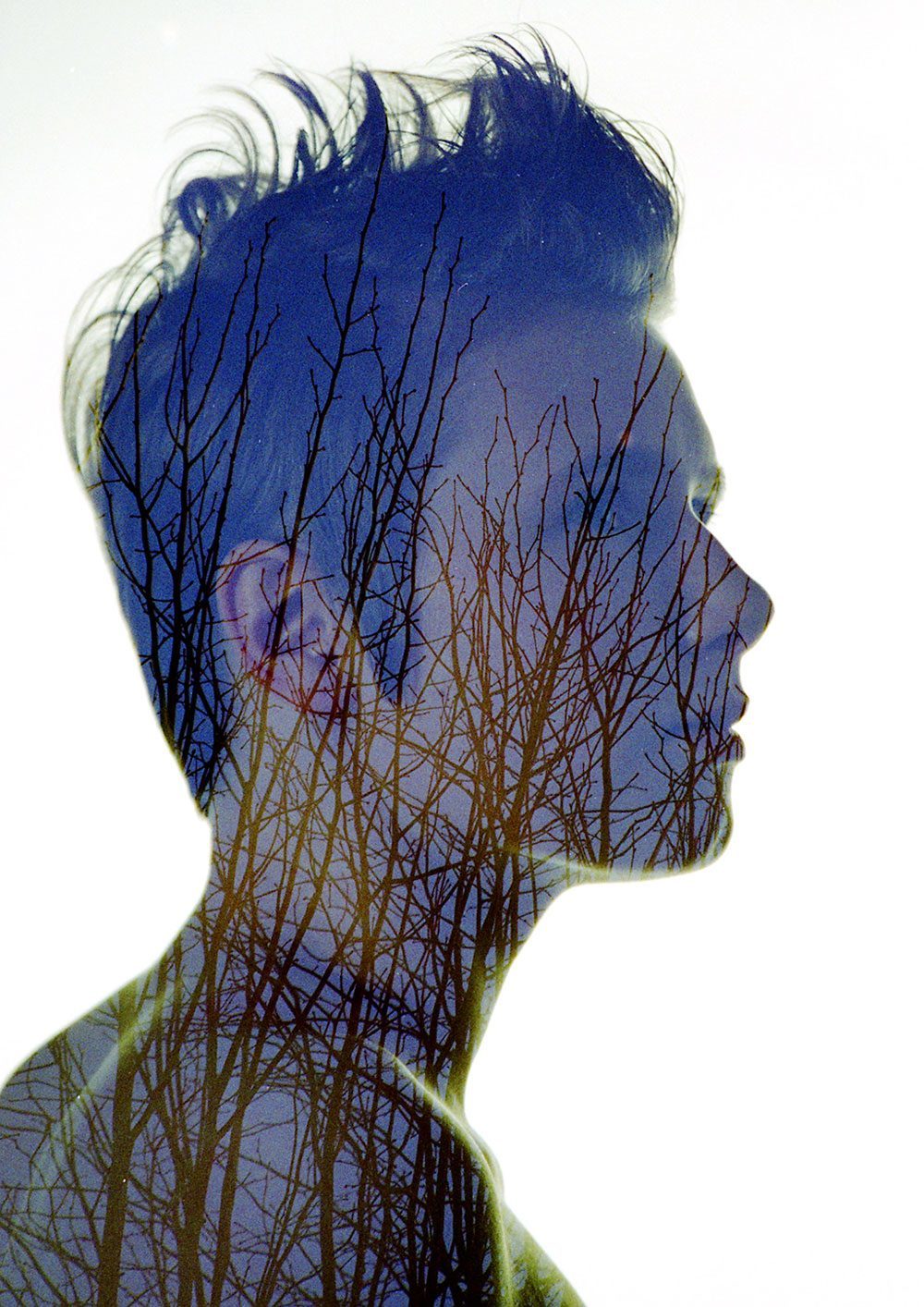 Tell us about the project "Inside/Outside"
My Inside/Outside project depicts the relationship between human beings and nature.
Human beings live in the realm of nature, they are constantly surrounded by it and interact with it. Our environment, although outside us, has within us not only its image, as something both actually and imaginatively reflected, but also its material energy and information channels and processes. This presence of nature is an ideal, materialized, energy and information form in man's Self is so organic that when these external natural principles disappear, man himself disappears from life. If we lose nature's image, we lose our life.
Inside nature, there is man. Inside man, there is nature. Nature exists in human soul itself.
I made this project by exposing the same film roll twice, in order to create that kind of multilayers effect. Firstly I shot the portraits in the studio. I was interested in catching only the bodies' silhouette against a very bright background. My classmates at uni kindly posed for me. Afterwards, I wound the film back in my camera and started shooting outdoors, looking for key elements such as sky, sea, flowers, ground... Etc.
I have always been interested in creating creative double exposed shots. I started thinking about doing something like this because of a topic given for a module at uni, which then I developed in my own way.
I think this series inspires somehow a sense of romance between man and nature.
More about the project can be found here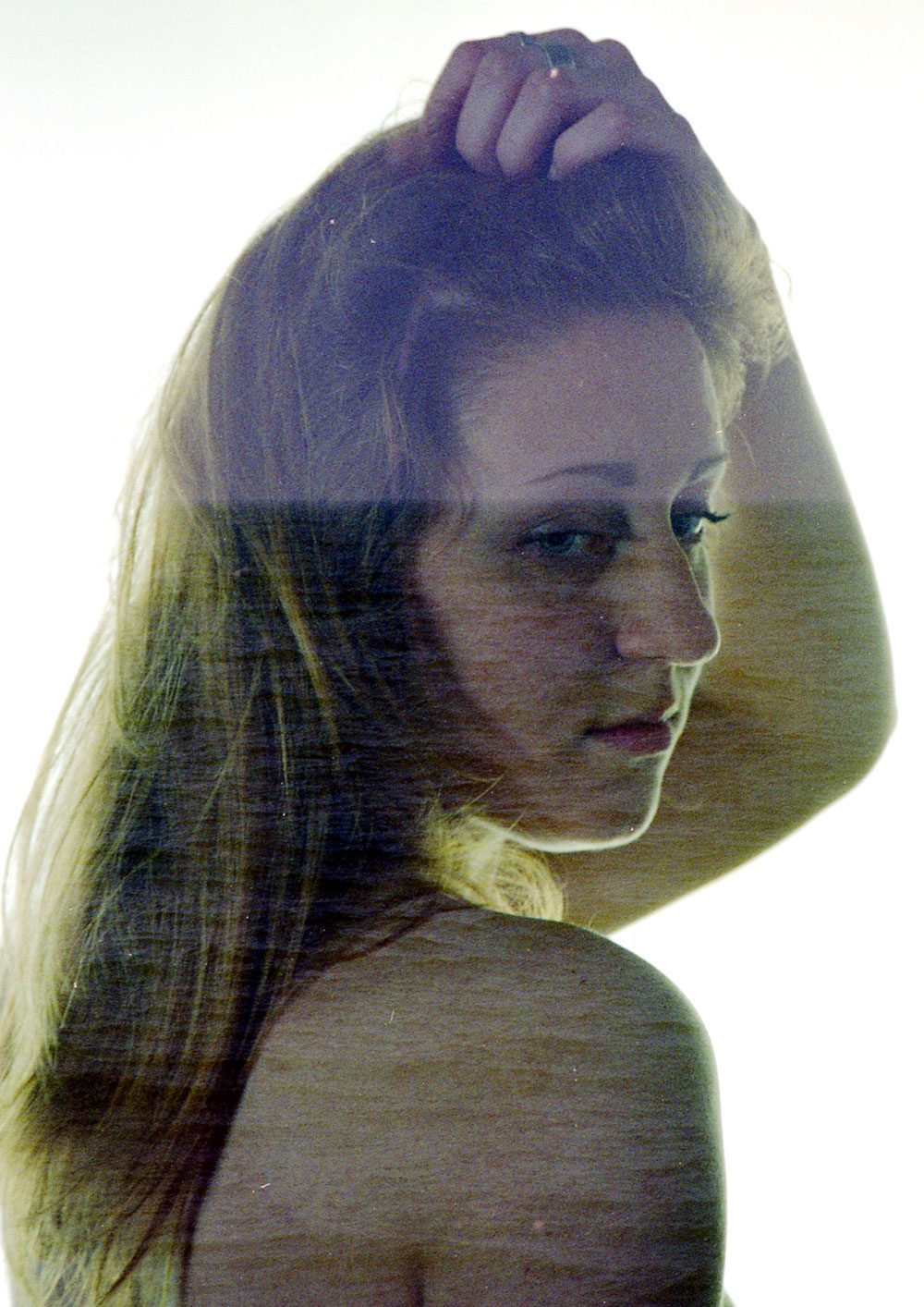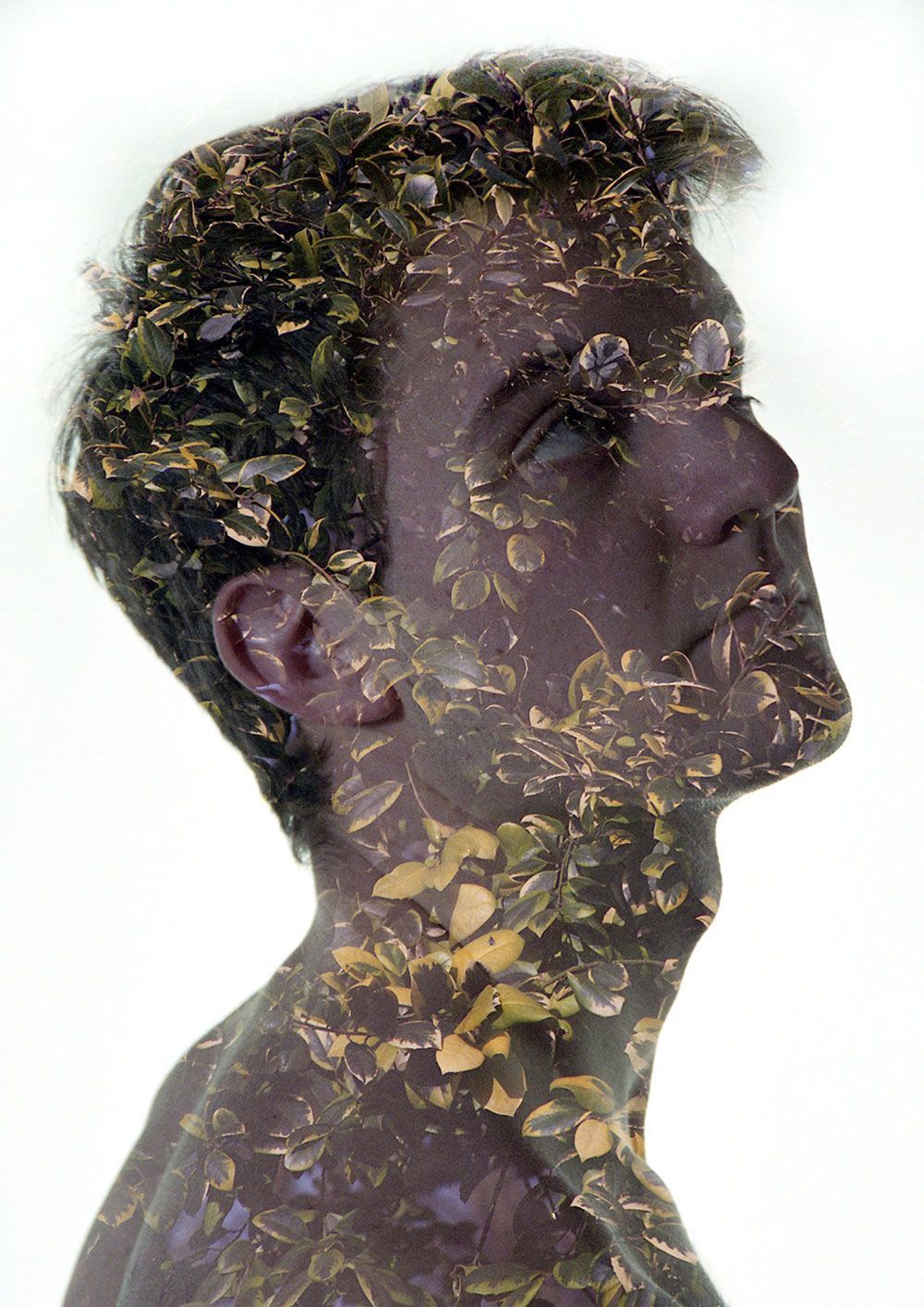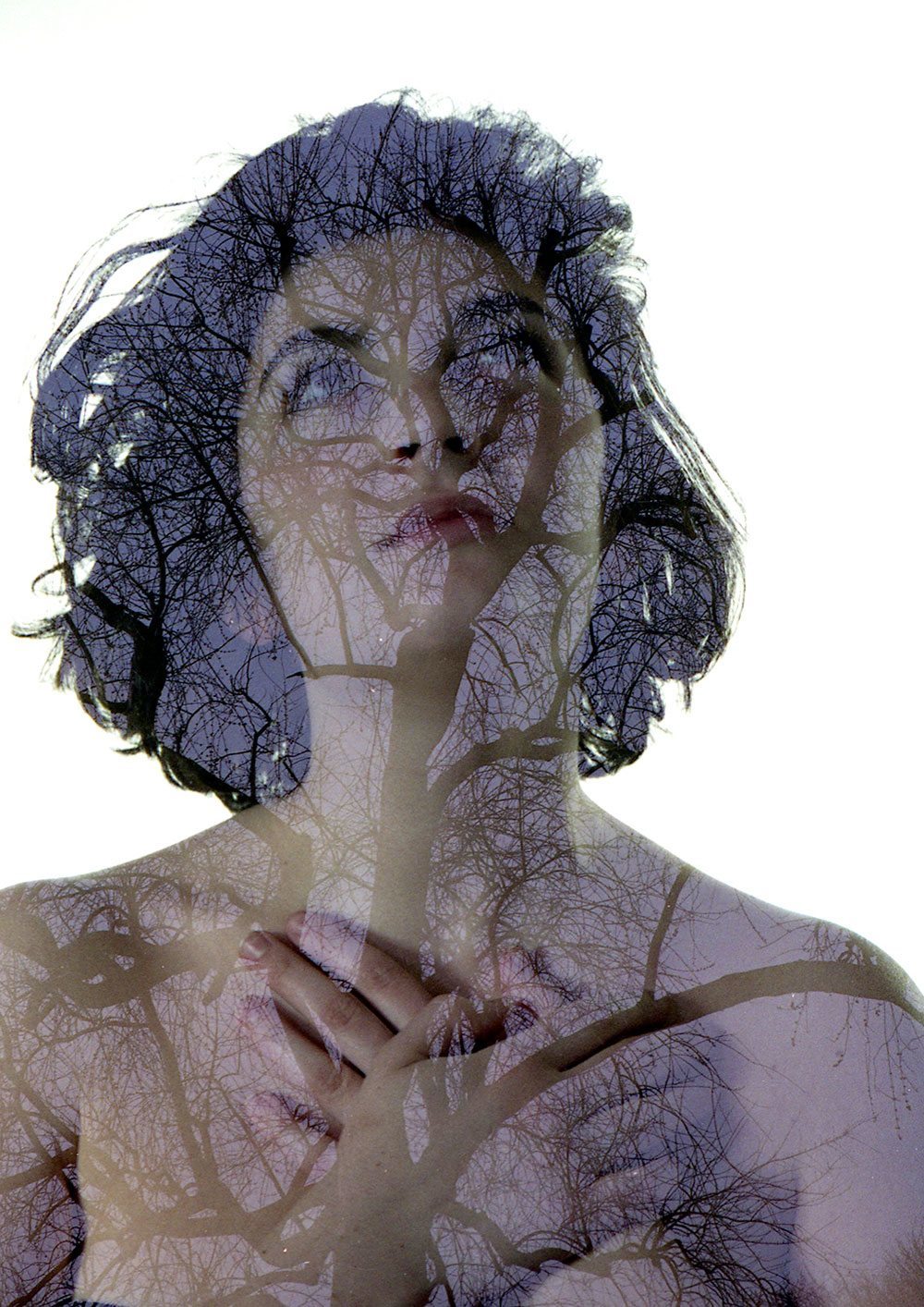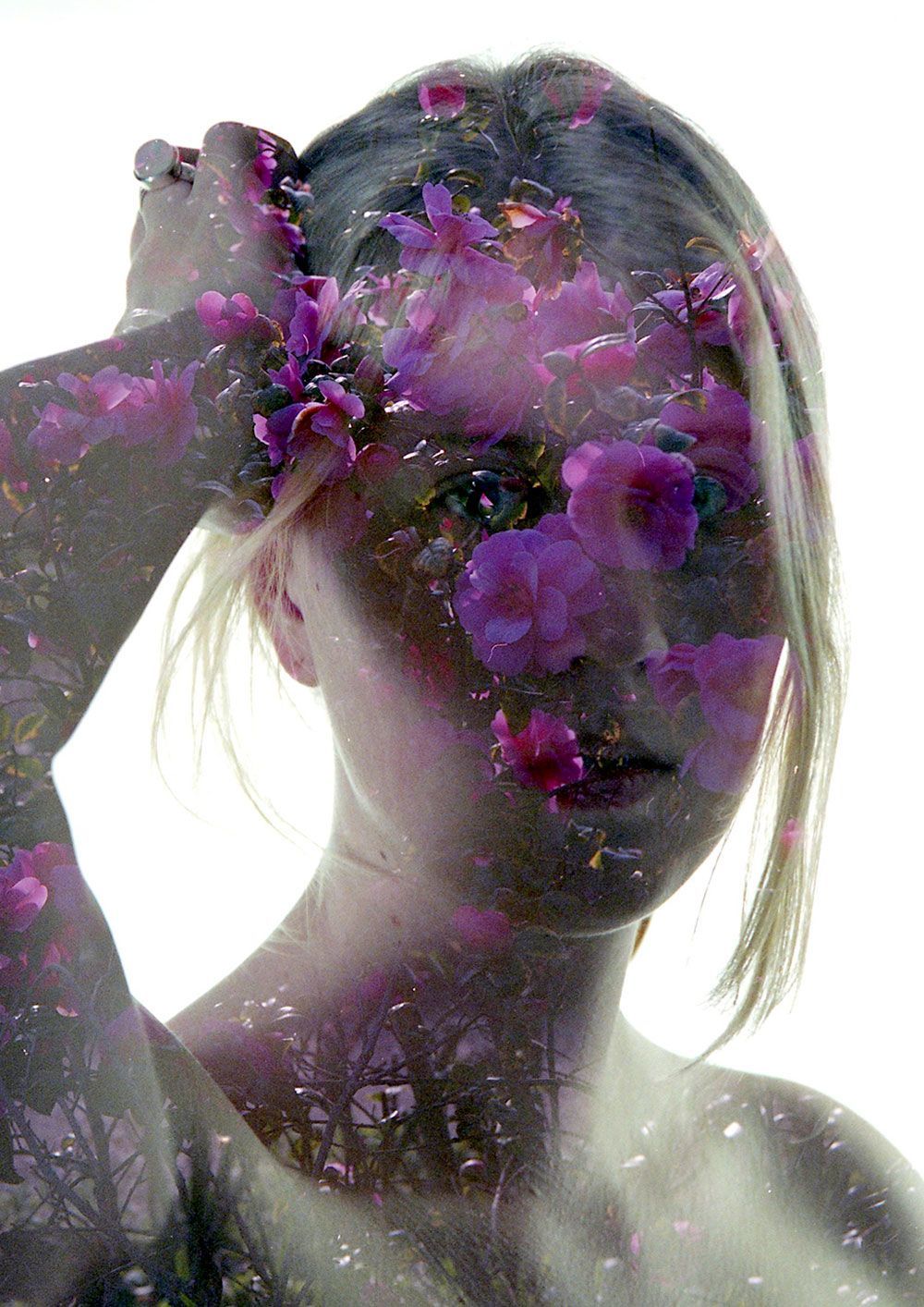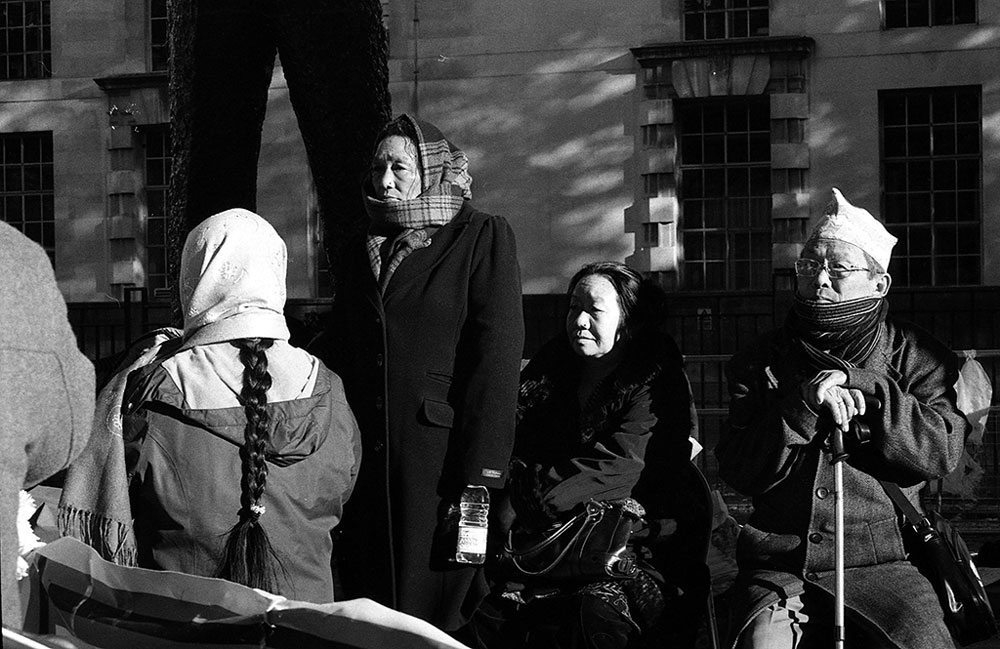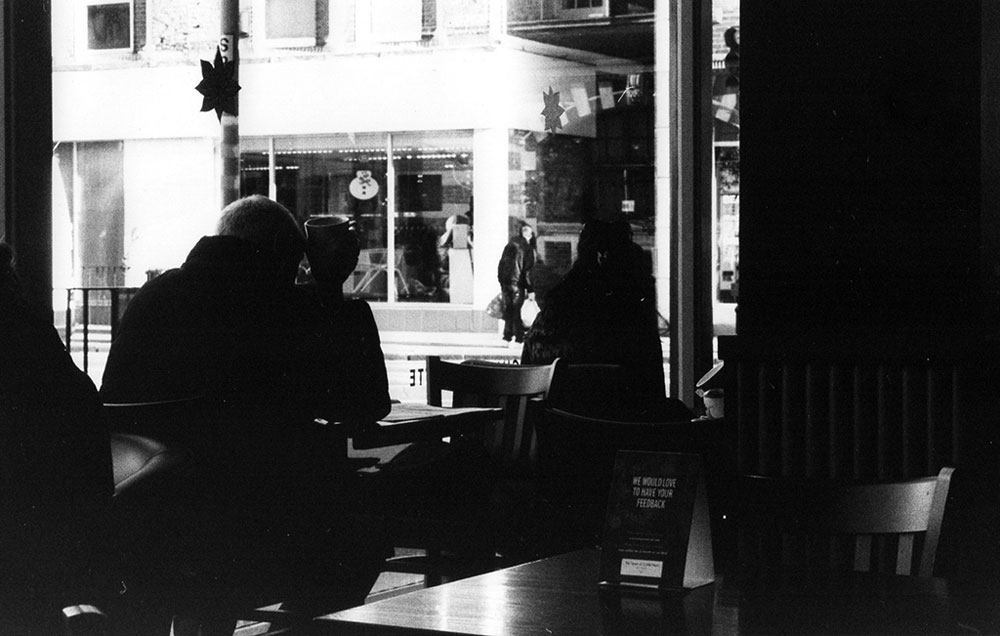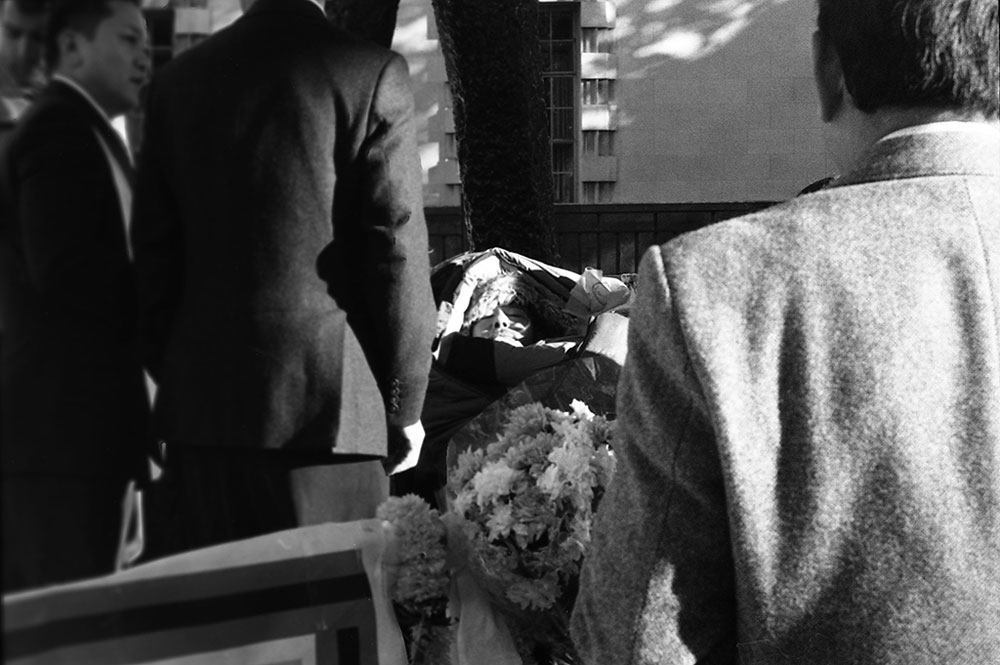 You can find Marianna Cardenio here:
www.mariannacardenio.com
Facebook
Instagram