Maximilian Heinrich: Focus on your vision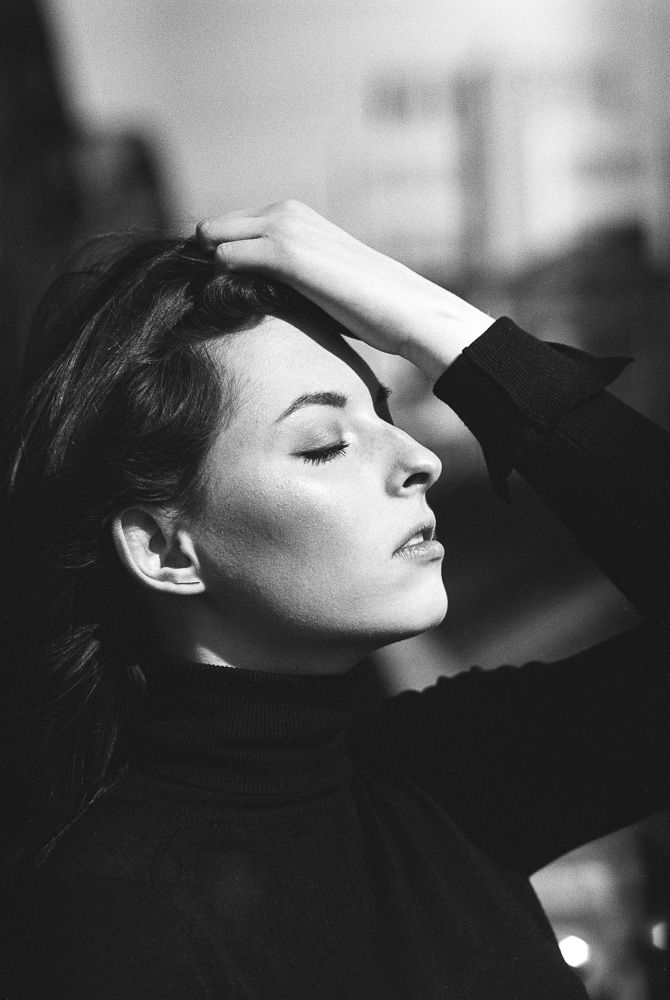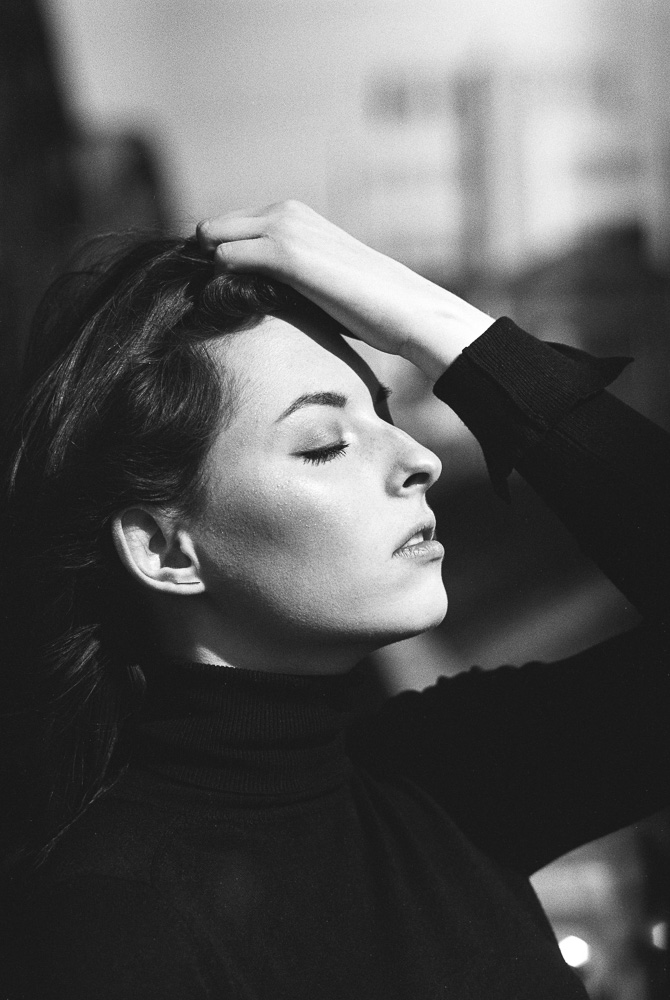 "I quickly realized that there is a whole world to explore and got hooked."
---
Tell us about yourself.
I was born in 1985 in Munich, Germany. I work as a Senior Conceptual Designer at a digital full-service agency, consulting large companies on their corporate websites, digital storytelling strategies, and creative content output. On the side, I shoot portraits and do street photography almost every weekend.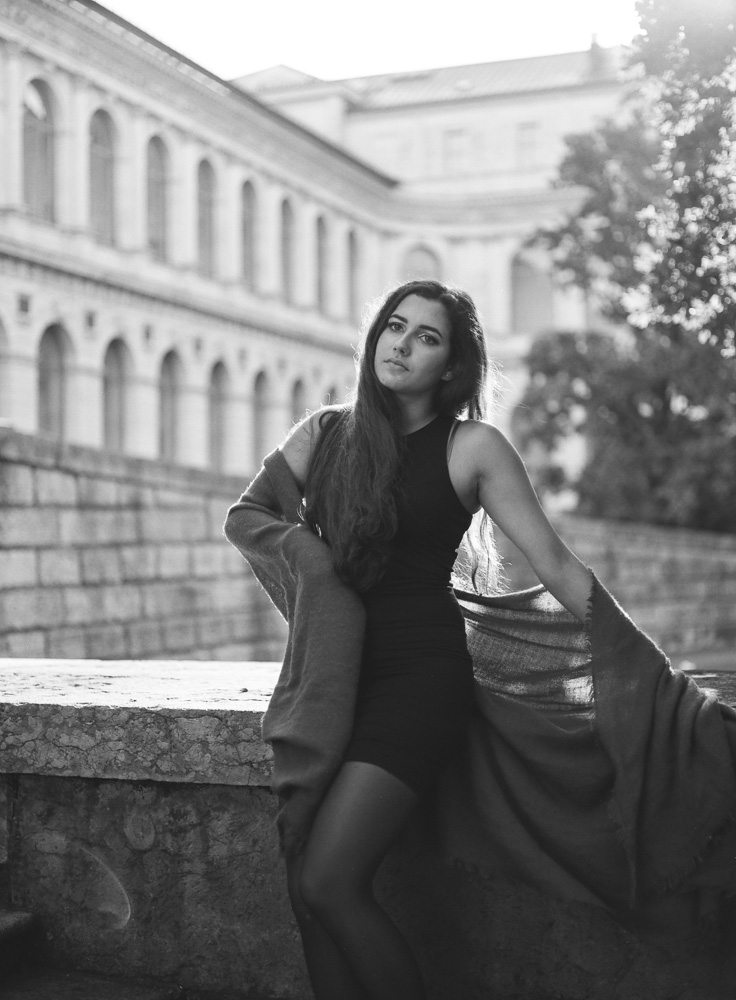 I used to work as a video reporter for Siemens and thus learned how to shoot and produce videos. Since I increasingly missed producing videos quite a bit, I recently started my YouTube channel on analog portrait photography. You can check it out here.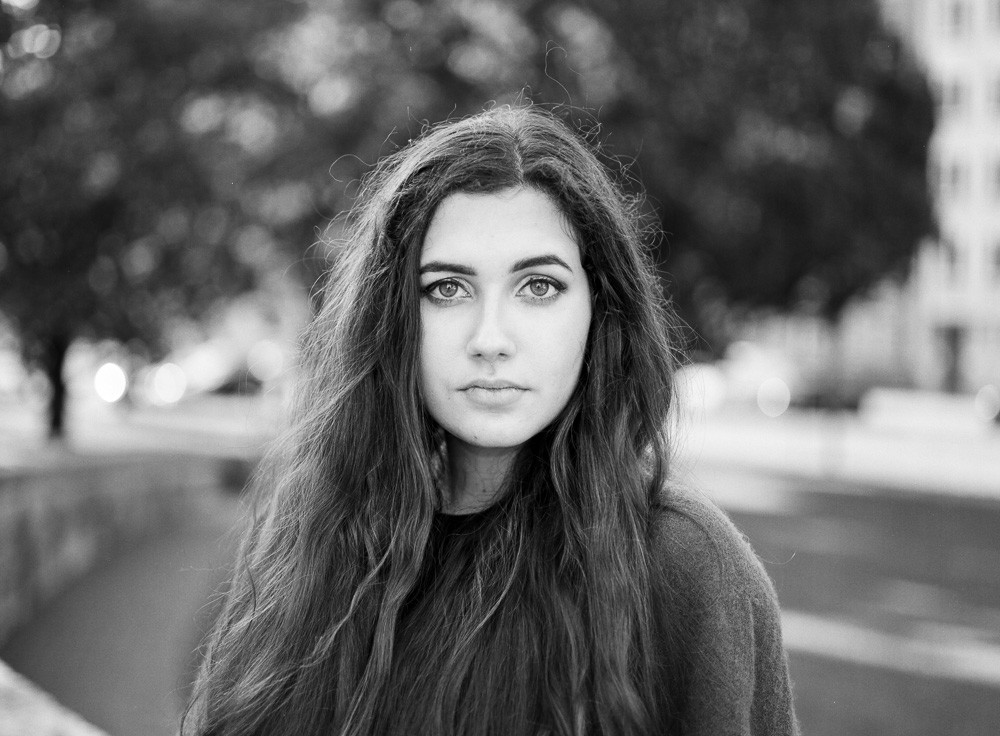 When and how did the film journey begin for you?
I only started shooting film less than a year ago. And, in many ways, I only learned how to "really photograph" through that.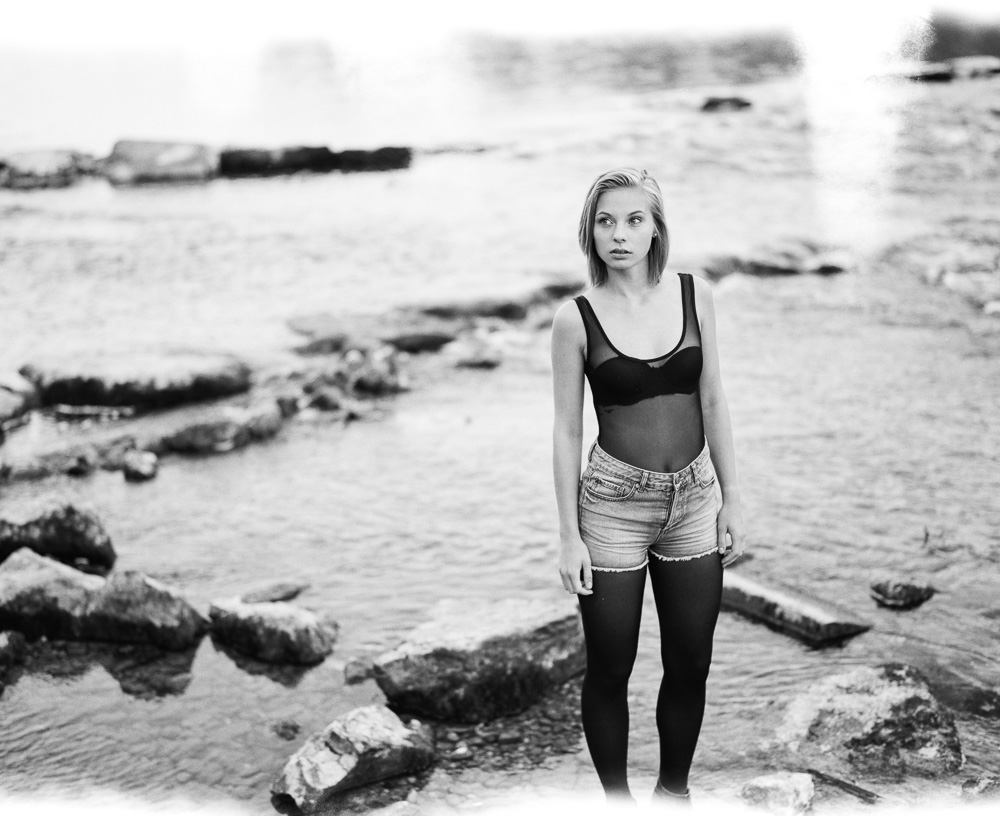 I was actually in the process of buying a digital Leica camera when I noticed that Leica is one of the few manufacturers still selling brand new film cameras. I got interested in the legendary Leica M system and started to browse eBay and read all sorts of articles.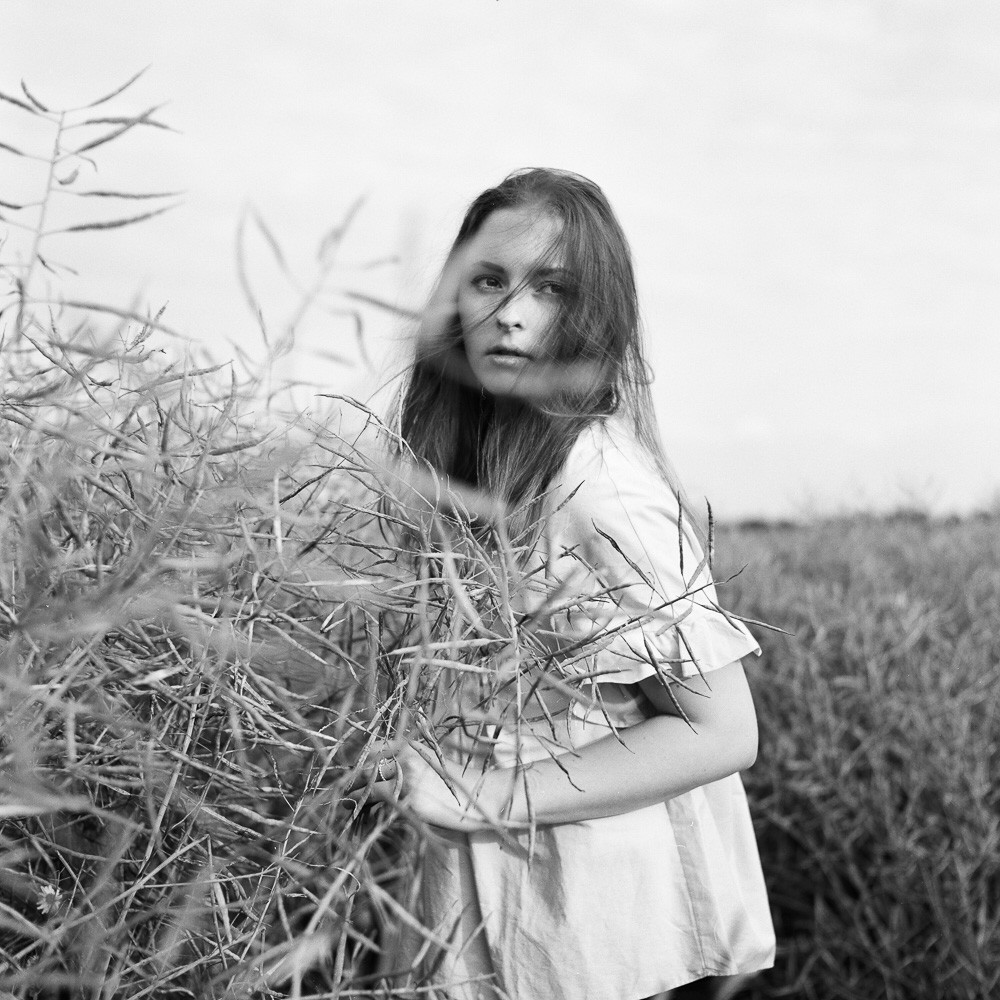 At the same time, I kindly asked my sister to send me our dad's old Minolta camera (a XD-7). She ended up sending me her entire analog photo box including some rolls of film, the Minolta XD-7 with several Minolta MD lenses, and even a twin-lens reflex medium format camera by Seagull that I couldn't quite make out at the time. This last camera - despite the fact that it had quite a focusing issue - was my accidental entry into medium format photography.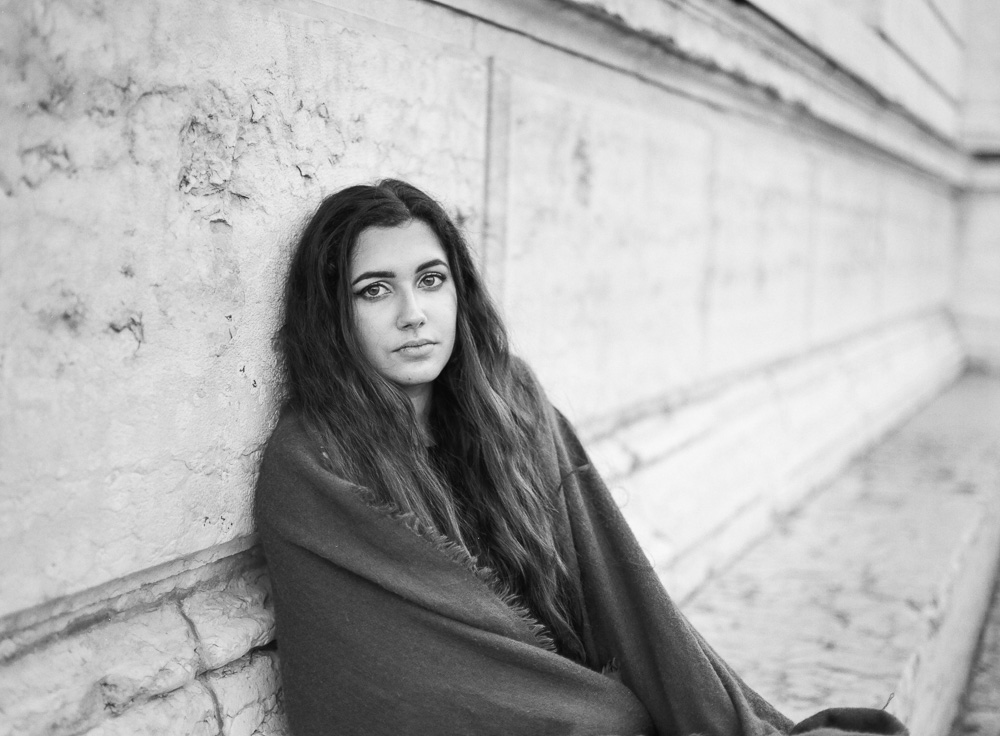 Parallel to that, I also started to dive deep into the available resources about analog photography and watched all sorts of YouTube videos, read hundreds of blog posts and articles, as well as camera and lens reviews. I quickly realized that there is a whole world to explore and got hooked. You have to understand that my first phone conversation with my dad was literally about what kind of film I am supposed to purchase and load into the Minolta. I was a complete beginner and had no real idea of ISO, aperture, shutter speeds, manual focusing, and so forth. I was completely spoiled by automatic settings and while I could handle a Canon 5D Mark II to shoot video and decent photos, I had hardly any clue of "real photography" back then.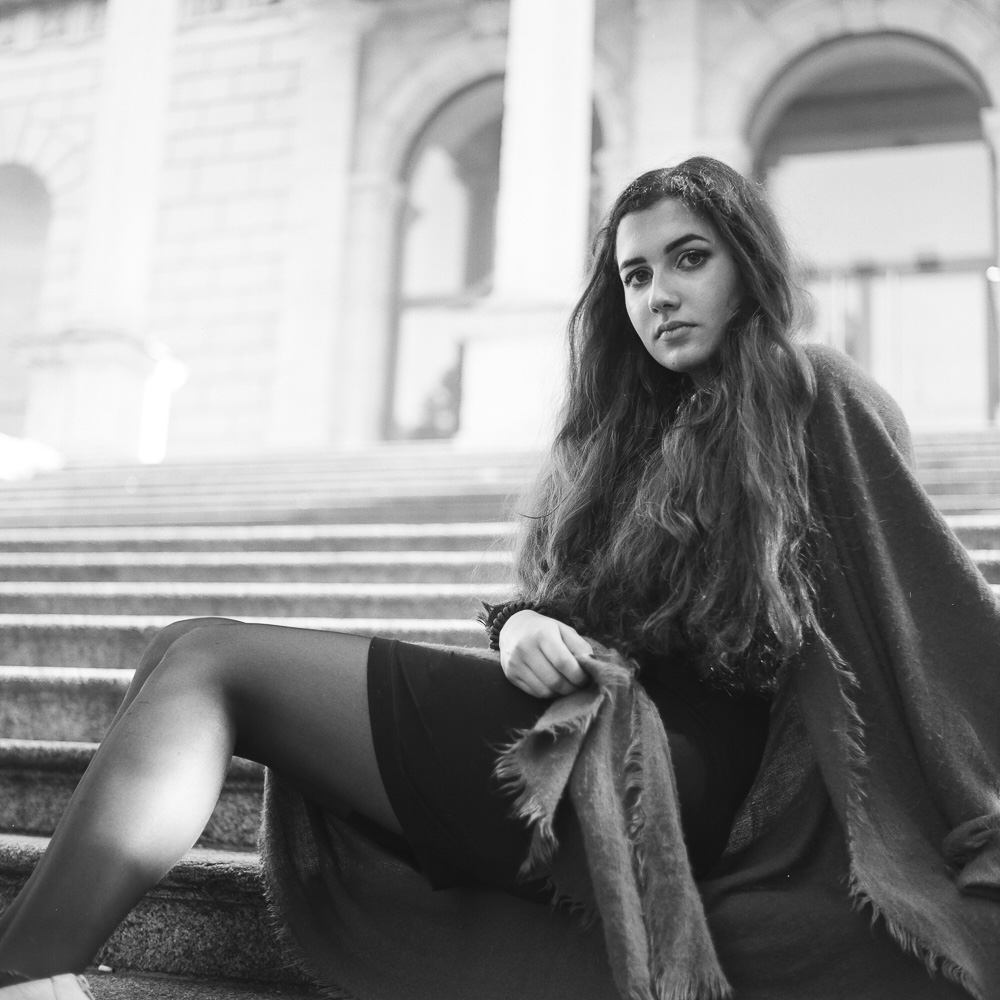 I ended up doing three important purchases. Probably the most important one was getting a used Leica M6 via eBay from a very nice Berlin-based photographer whom I still follow on Instagram until today. The camera was and still is in excellent condition and I love using it. Prior to that, I decided to get a 50mm Leica Summicron along with my digital Leica T for my 30th birthday. Part of the reason was that the lens had been built in 1985, my year of birth. Through hours of photo walks and street photography, the Leica M6 taught me how to take a good picture.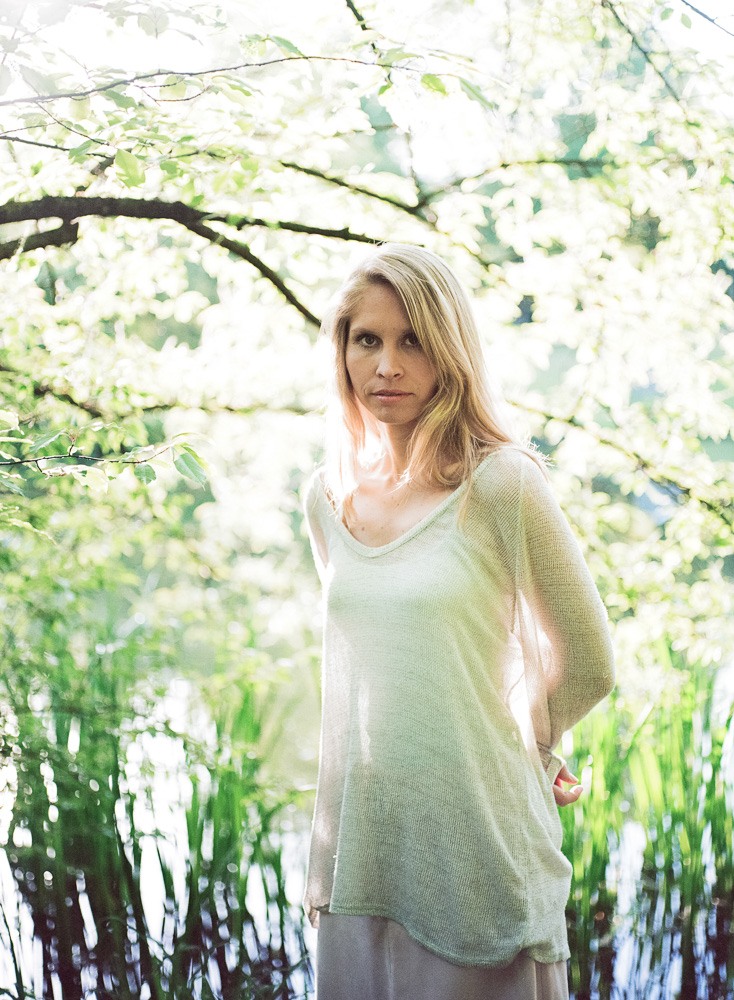 I learned about all the basics as well as framing, focusing, and so on. The last important purchase was my Mamiya 645 Pro TL which is still one of my favorite cameras. This was my proper entry into the world of professional medium format photography. I got the camera in excellent condition for a relatively low price, including a 150mm, f/3.5 lens. I then immediately purchased a standard lens (80mm, f/2.8) to go along with it. Of course, there were several other important purchases afterwards, but not as crucial as these three in terms of driving my personal development.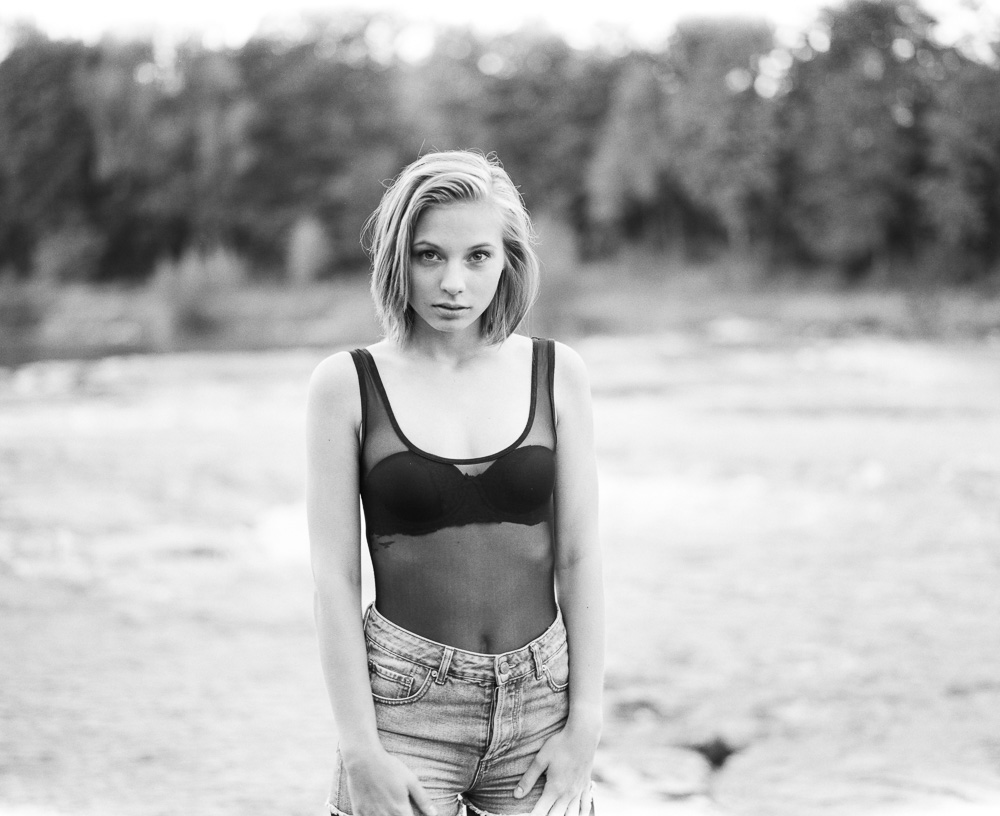 What drives you to keep shooting film?
For reasons I find hard to explain, old (mostly) mechanical analog cameras can create a special atmosphere during portrait sessions. The camera slows me down and makes me more thoughtful about the process of taking somebody's image. I often feel like this also affects the overall atmosphere and my protagonists in a positive way. There's something magical about a completely analog portrait session where the final result remains hidden on a roll of film for the moment. Because of this, I can continue to focus on realizing my vision during the shoot instead of fine-tuning individual shots and constantly looking at the back of my camera.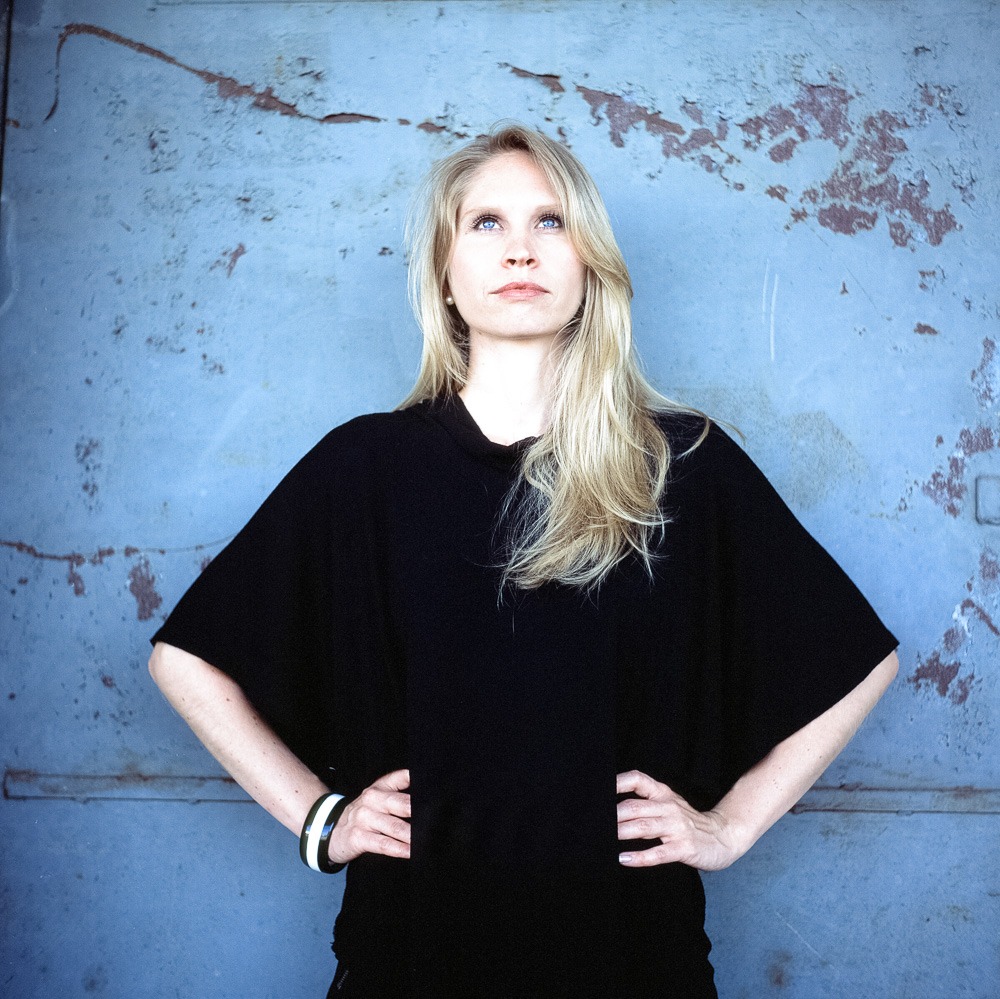 Of course, I also like the completely different quality of the results especially with medium format film. People can feel the difference, even if it is an excellent lab scan with hardly any visible grain that almost looks like digital. Since my portfolio mostly consists of analog shots, young models often ask me to please use a similar "filter" for their photos. :) To be honest, I also enjoy spreading the word about analog photography and having special portrait sessions with my models that are naturally different since I just don't bring along the latest DSLR and take thousands of shots of them. Instead, I am limiting myself to a few dozen shots that really matter.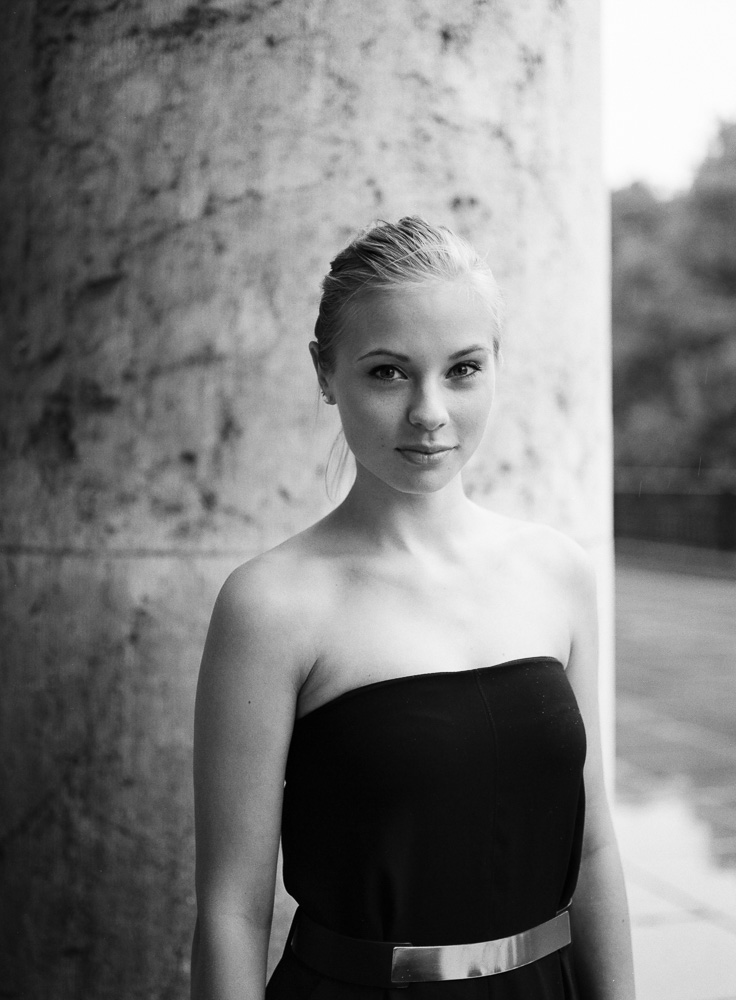 What camera makes you click?
As mentioned before, the Leica M6 played a crucial role in my development and taught me how to actually photograph. I also really enjoy using it for portraits. Besides that, my new Mamiya RZ67 Pro II also does something to me during portrait sessions since it slows me down so much and lets me create amazing results.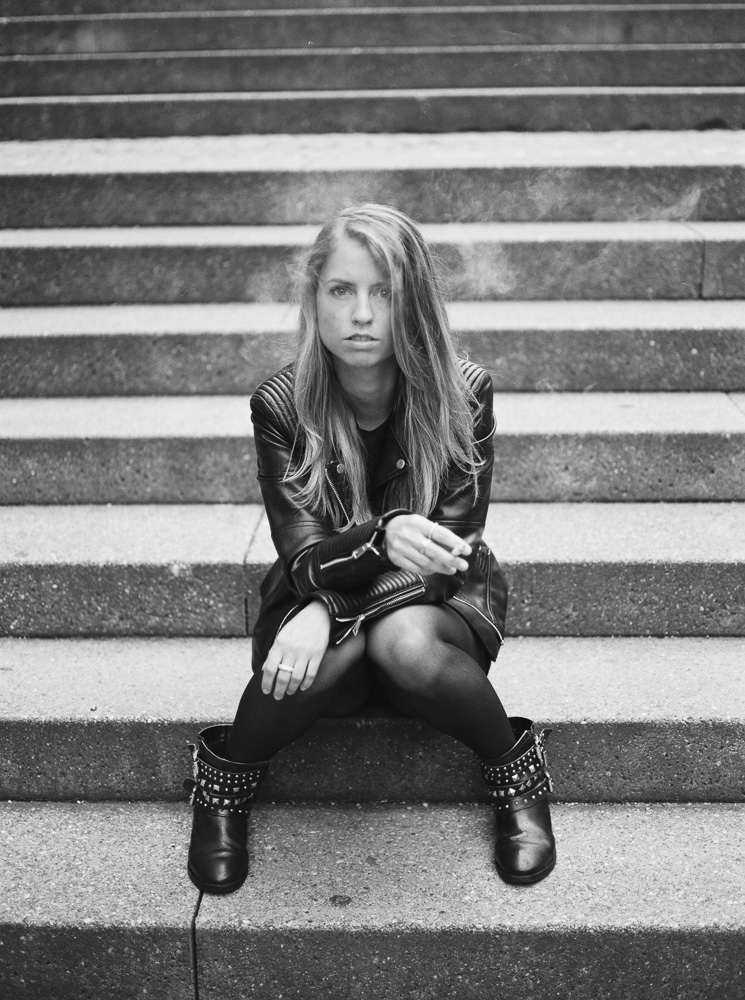 What do you focus on when shooting film and what inspires you?
When shooting analog portraits, I focus on my subject and the intended result.
I am inspired by interesting architecture and locations that might serve well as a backdrop for a portrait session. A strong background can help me come up with ideas for a shoot, a particular outfit, or storyline. In addition to that, my inspiration lies in music, books, social media, and the web. No news here. :)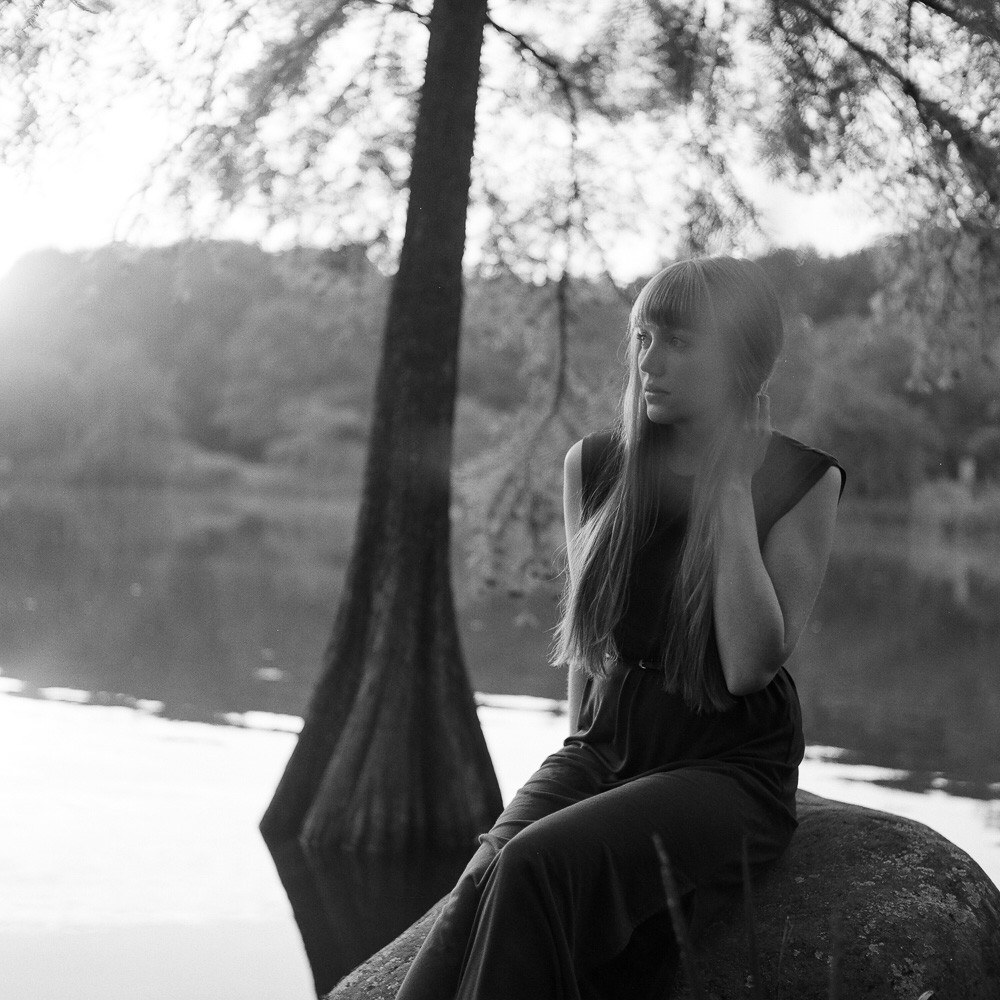 How do you see improving your technique or what do you want to learn more regarding film?
I am currently learning how to develop my own black and white film. In the next step, I intend to learn how to do prints. Fortunately, I got to know another Munich-based film nut who is familiar with all that and has the needed setup at home.
With respect to my photographic techniques, I intend to shoot a large format portrait series and get a better understanding of what multiple exposures can do for me in portraits.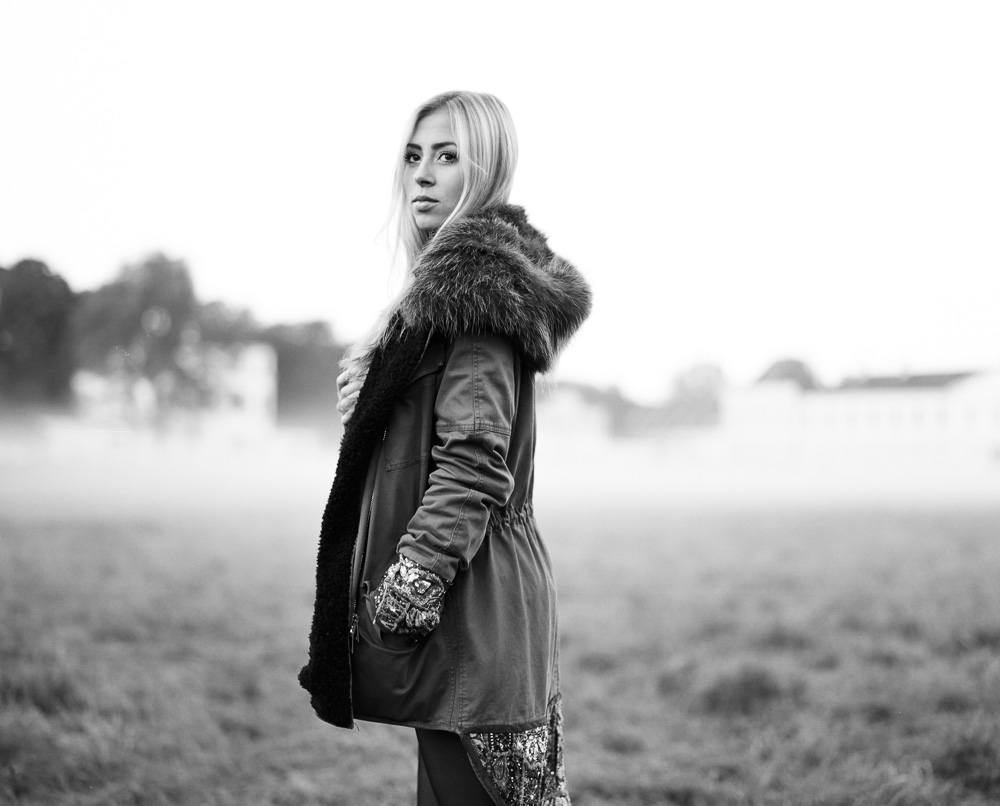 If you were to choose one roll of film which would be the last roll you would shoot, ever, what would it be and why?
I would choose a 120 roll of Ilford HP5+ and photograph my girlfriend and entire family. I would only take one portrait for each person and end the roll with a self-portrait.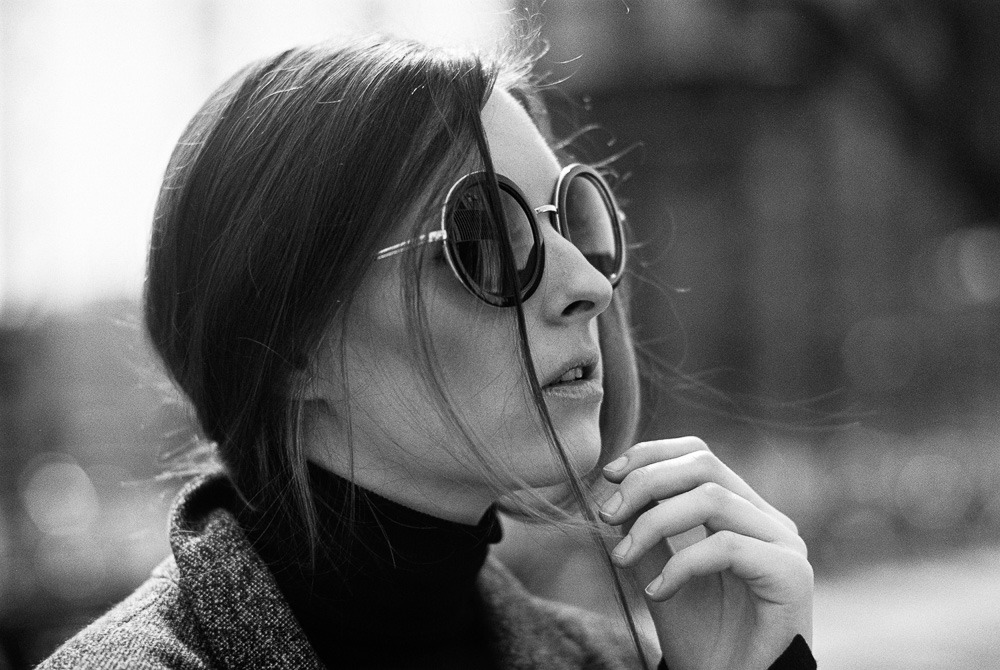 What do you think is the biggest misconception of other people when it comes to shooting film?
This is a difficult question since it seems there are so many major misconceptions. I think one of the biggest is that film photography is inherently inferior to digital photography, meaning that the quality of an analog photo does not live up to a digital one. This, of course, is complete non-sense.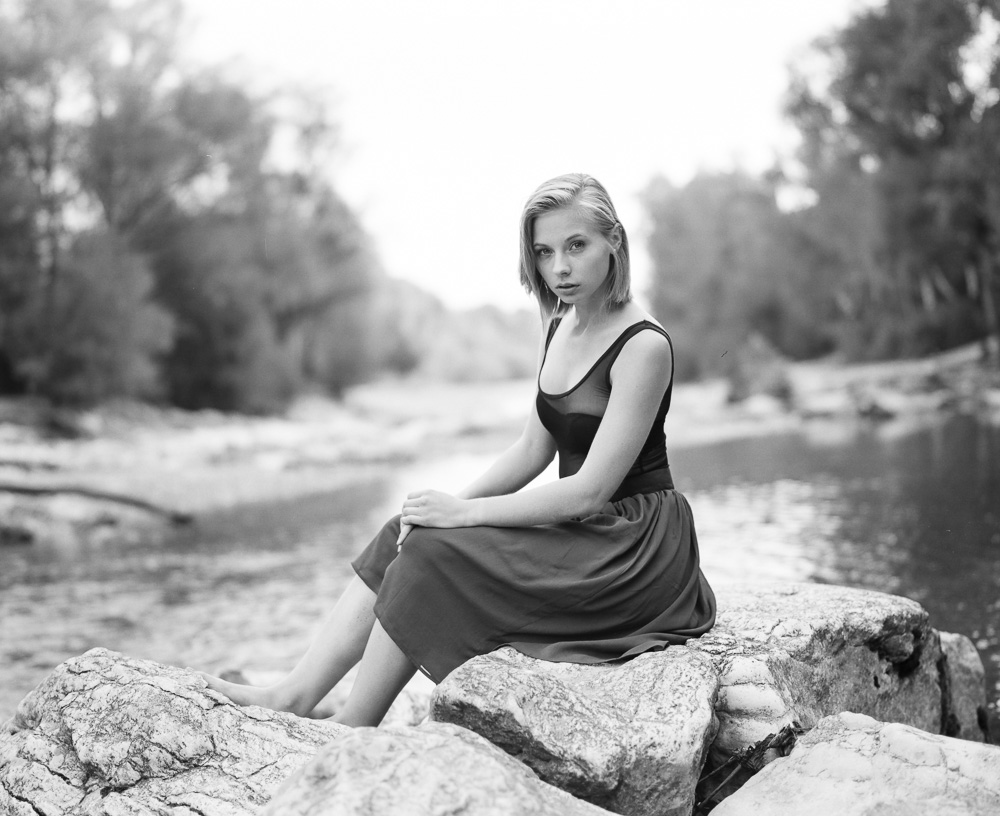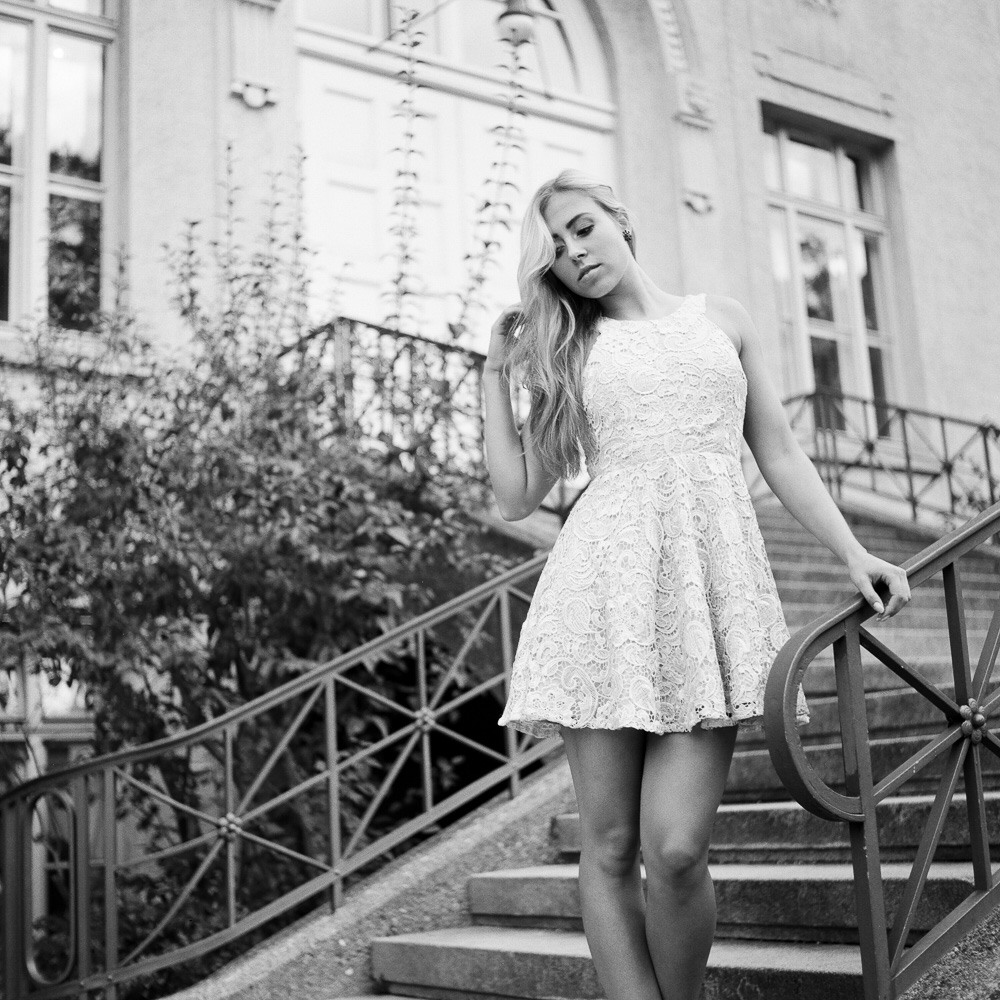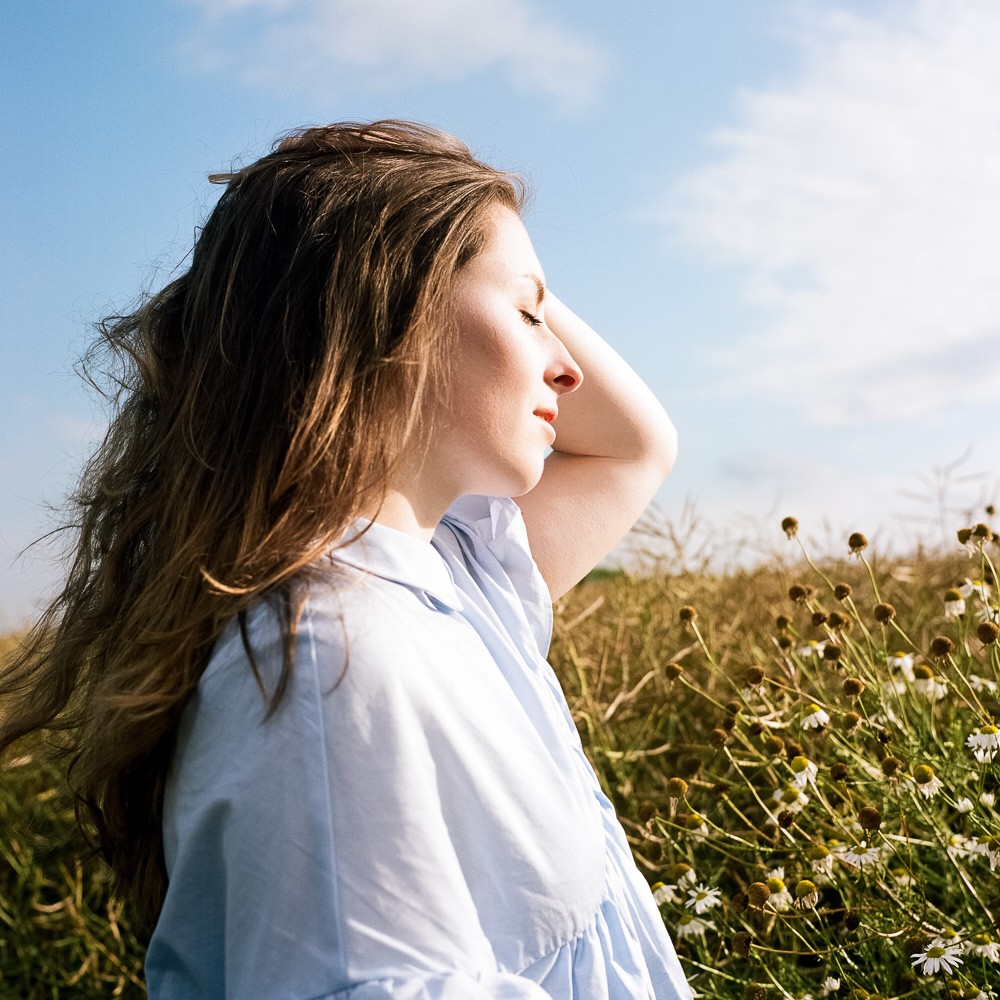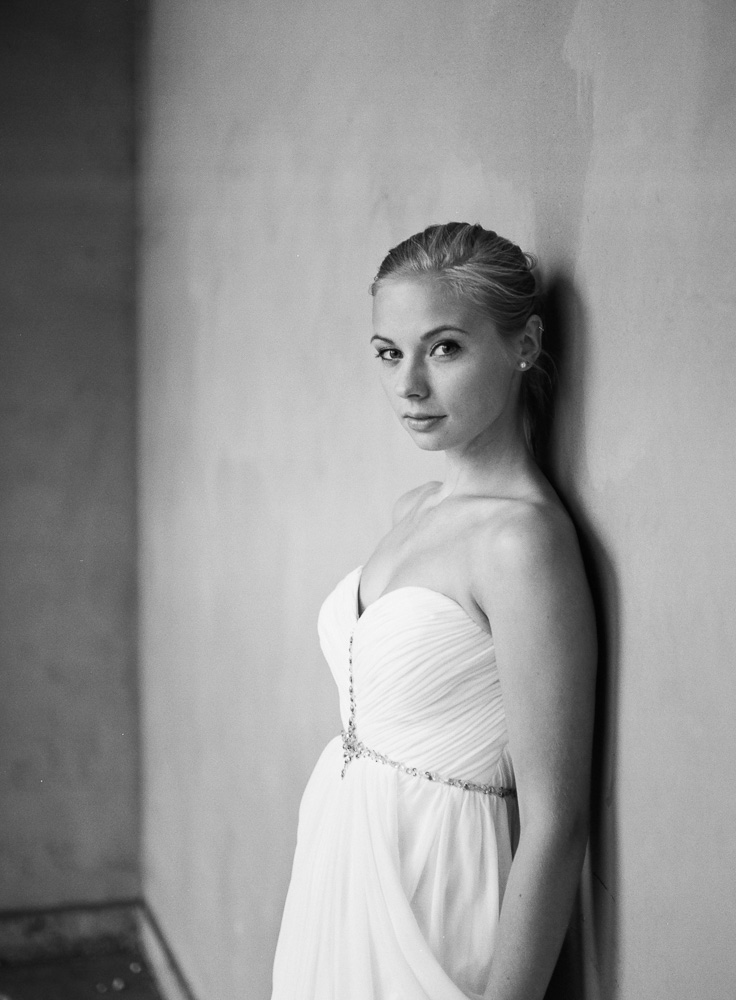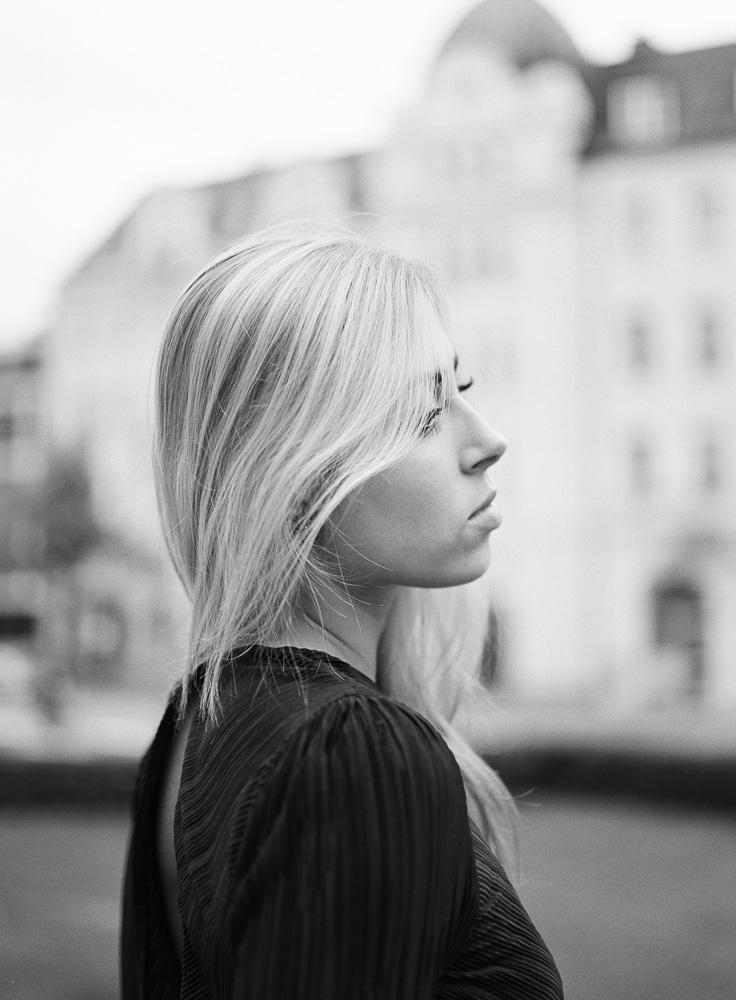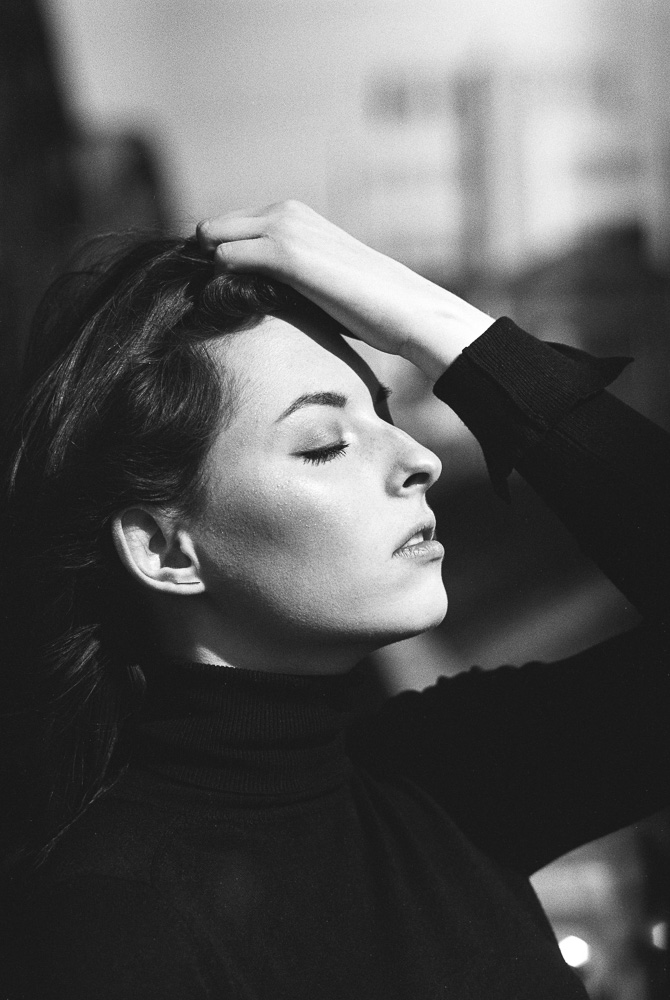 You can find Maximilian Heinrich here:
www.maxplusone.net,
Youtube,
Instagram.