[NSFW]Roman window - part I, by Fabio Sabatini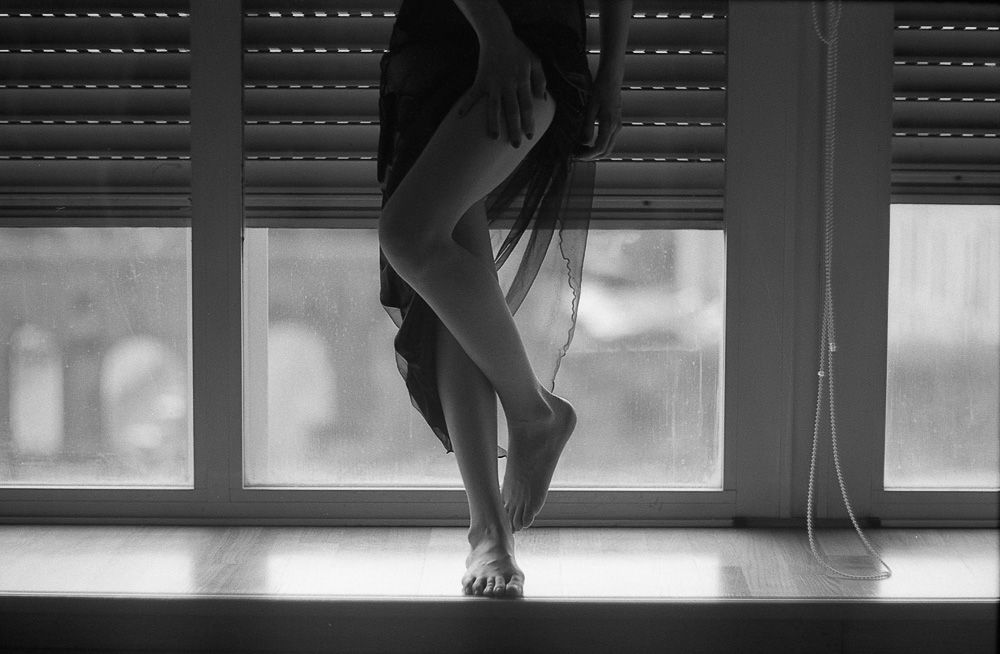 "Loneliness (a state I truly love)."
---
Remember Fabio Sabatini?
Over a year ago we published the first article from an ongoing series and now we're back.
If you'd like to read the previous post, you can check it out here.
This time we're focusing on his series called "Roman window".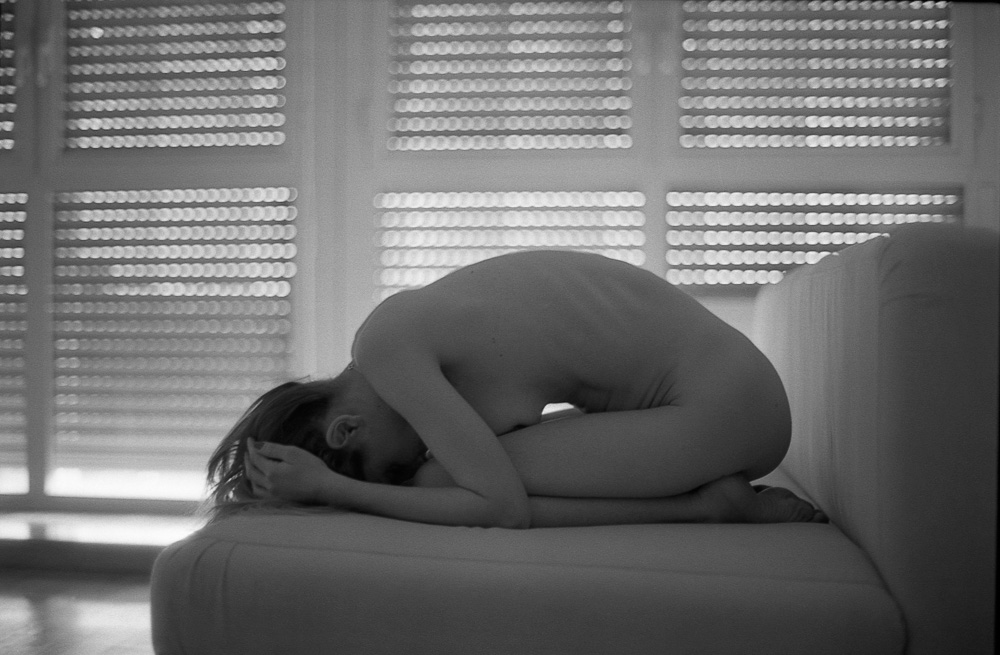 Could you tell us more about the project?
I shot this series in an attic with a great view on Rome and most of all, a fantastic light. I shut down the blinds to create a surreal light effect.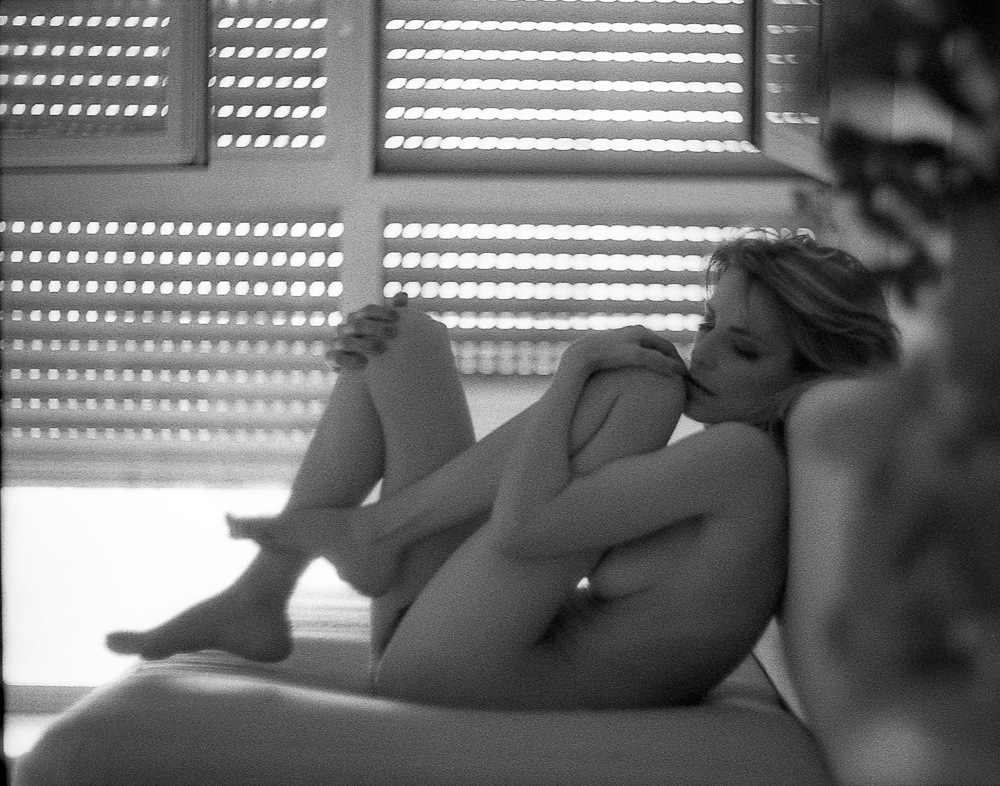 I wanted to represent a series of states of mind I am very familiar with: sorrow, regret, loss, but also intimacy, self-dialogue and the liberation that is in loneliness (a state I truly love).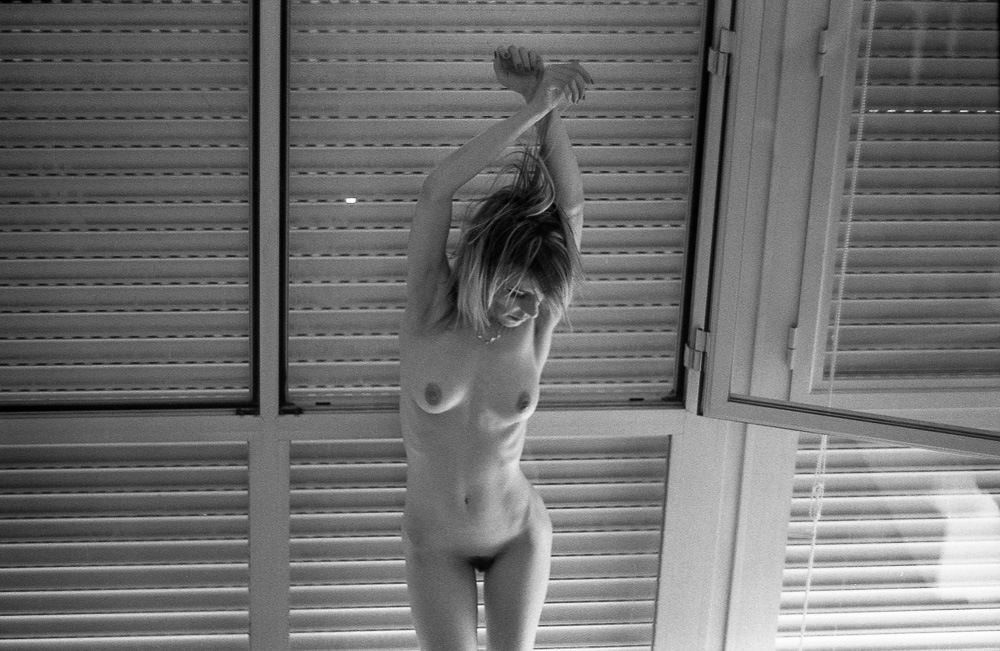 I explained the model, Erika Isacchi what feelings I wanted to represent and asked her to interpret them. She was so great, I didn't even have to direct her.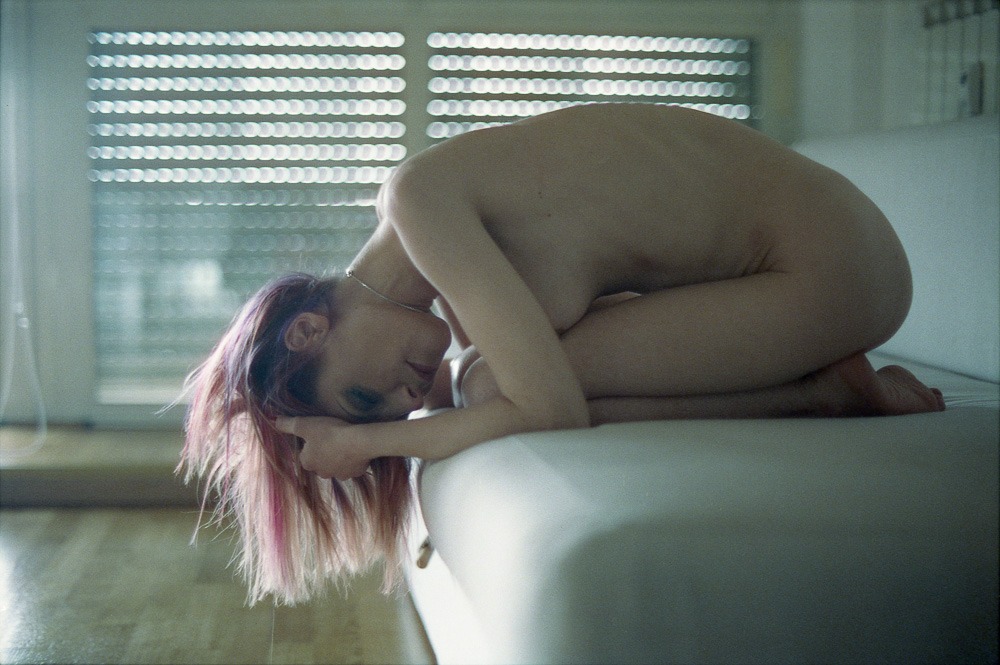 Photos were shot with two very old cameras, an Olympus OM2n and an Asahi Pentax Spotmatic SPII, mounting two legendary lenses, the Zuiko 50mm f1.2 and the Zenit Helios 85mm f1.5, always at their highest aperture.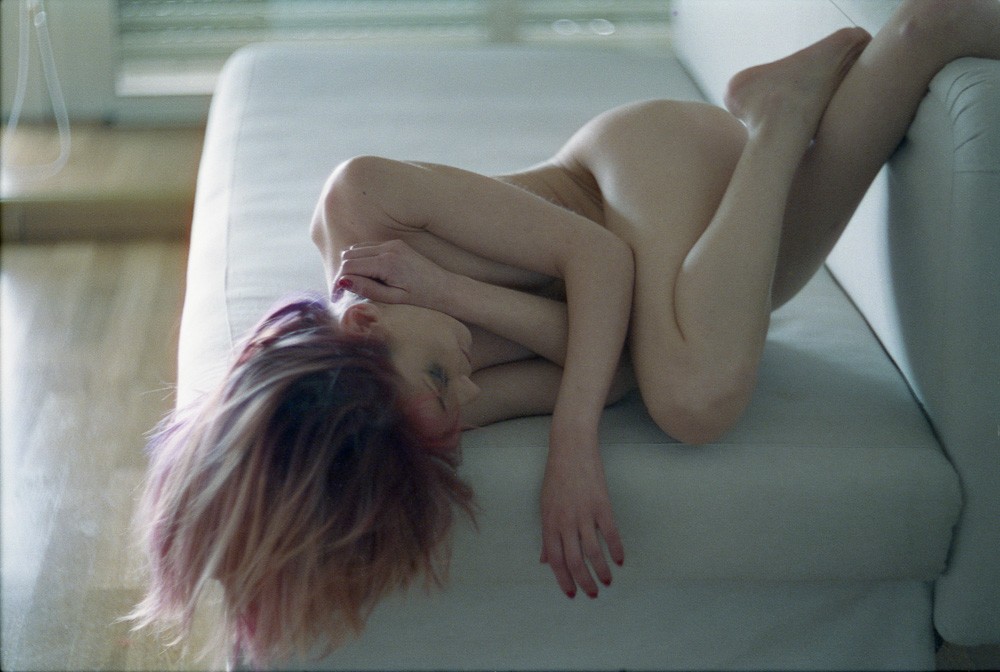 Black and white photos were shot on Ilford Delta 3200 and Kodak Tri-X film. For the color ones, I did extensive use of Cinestill 800T, a very cinematic film.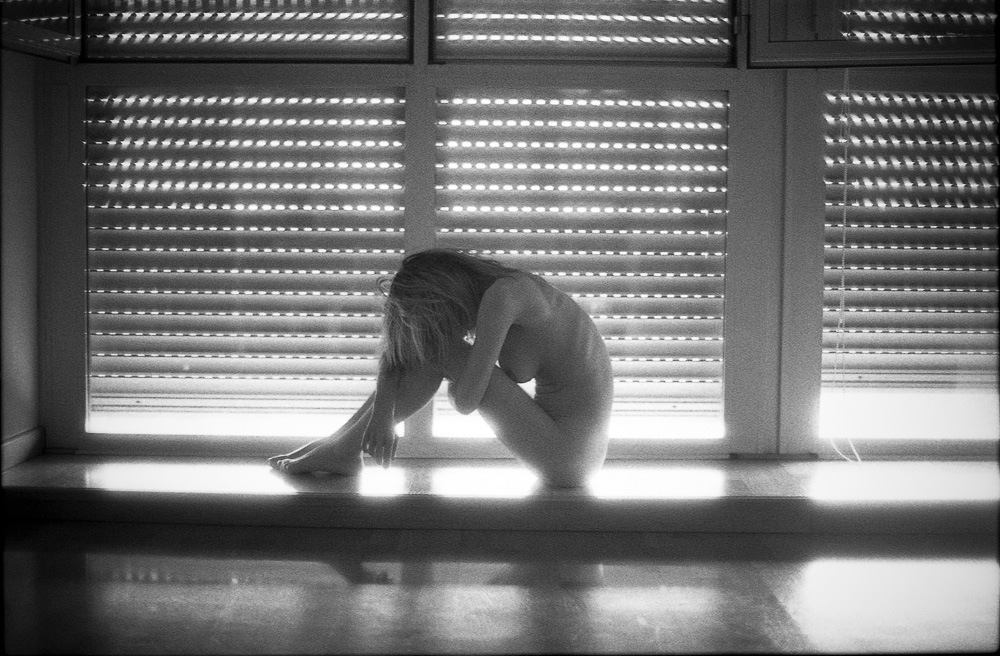 The lighting was entirely natural, I just used the rays of light that filtered through the blinds. I hope you will love these photos as I much as I did.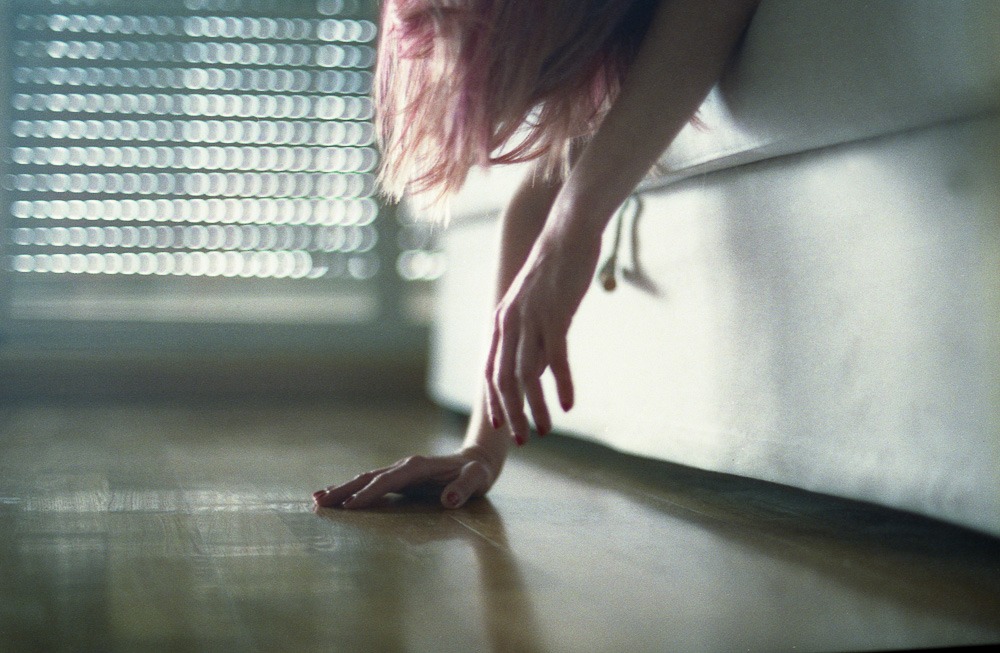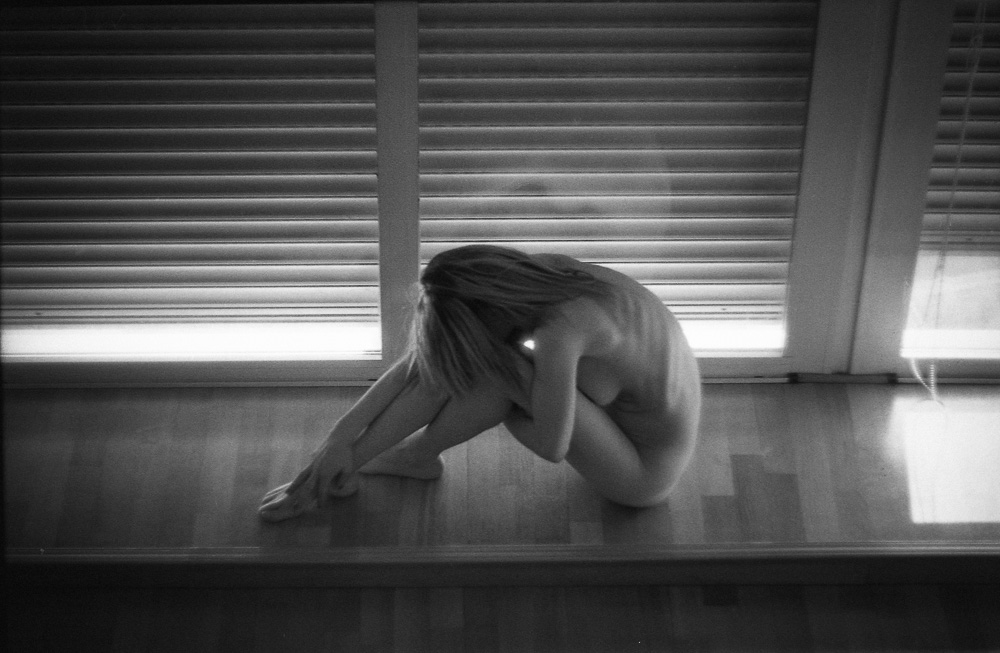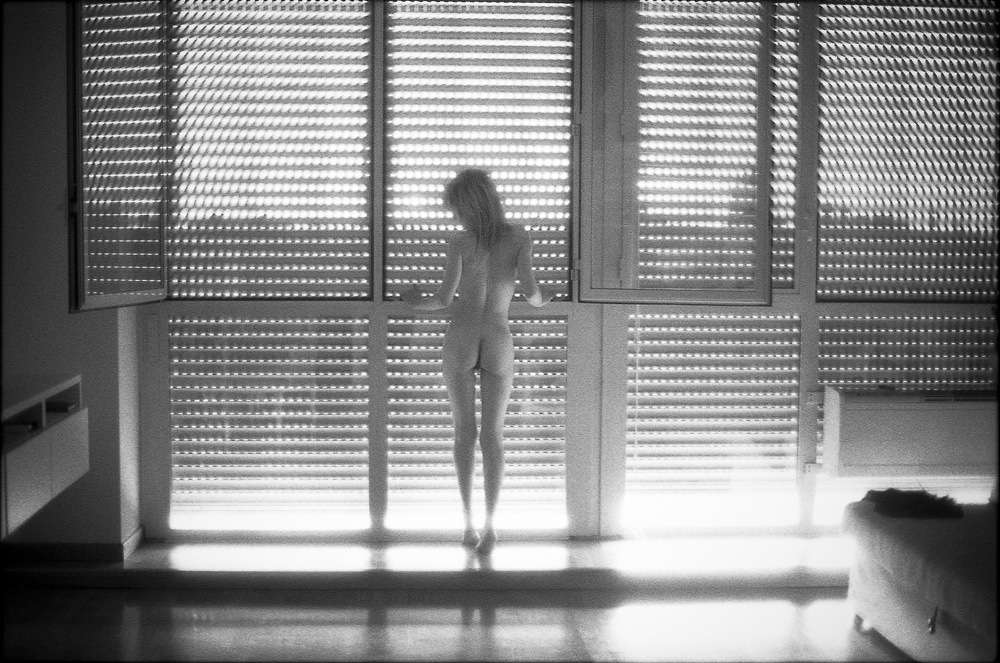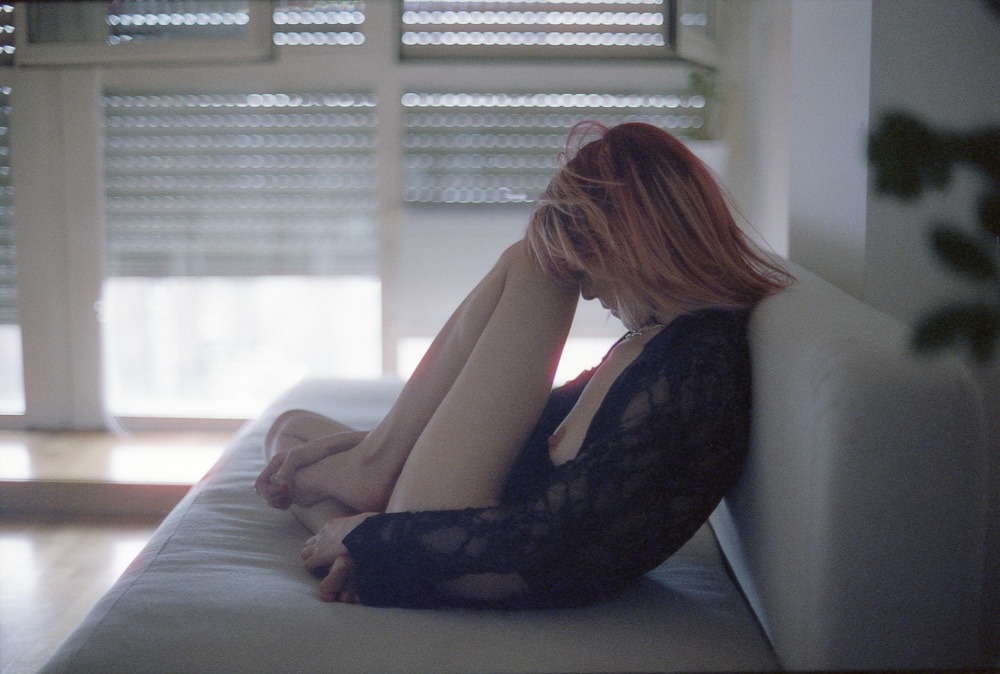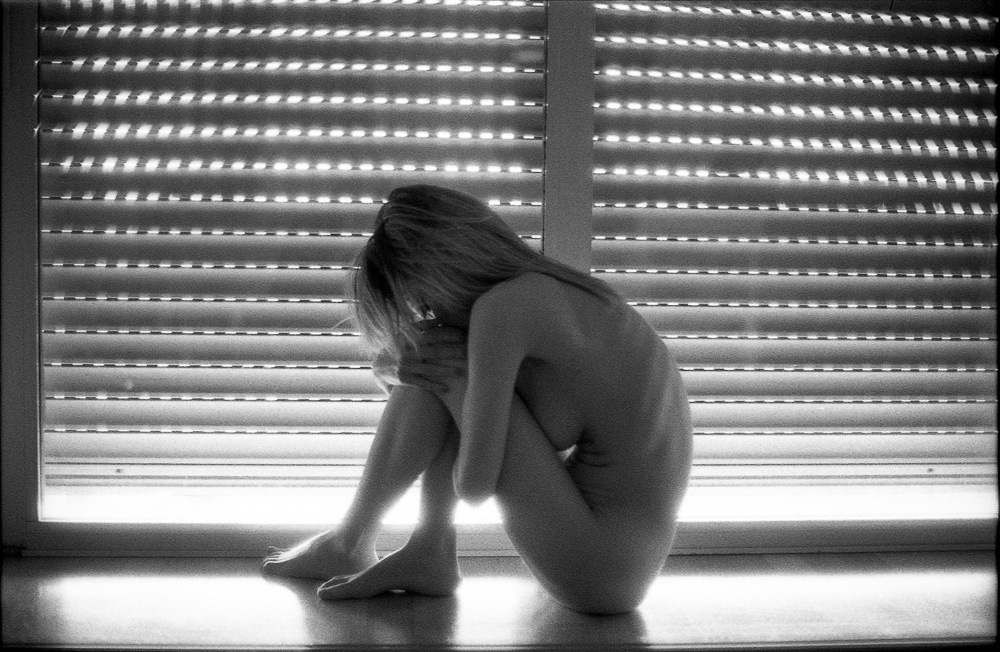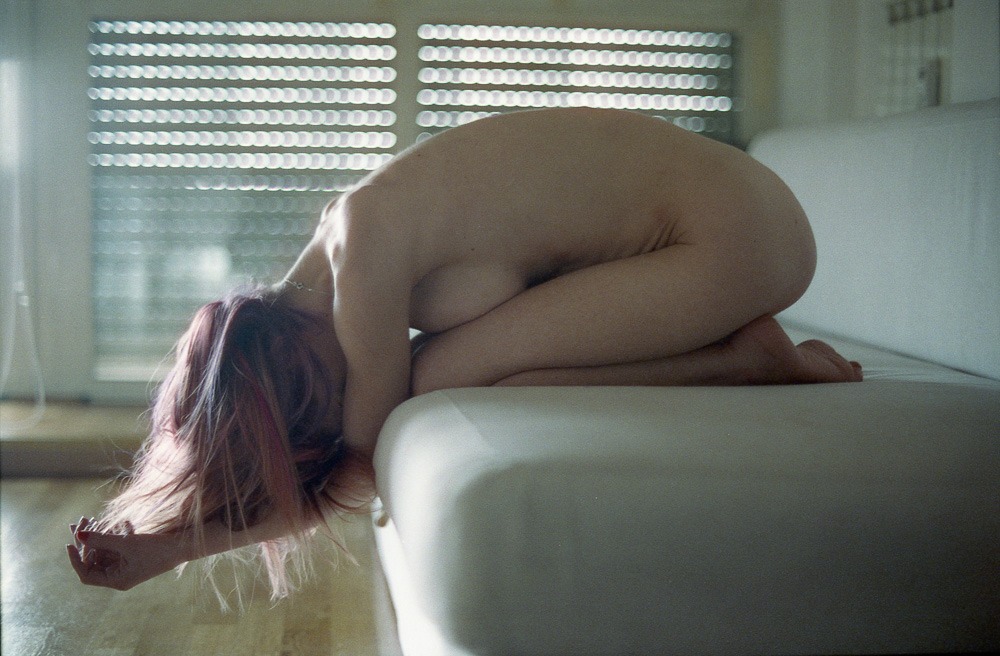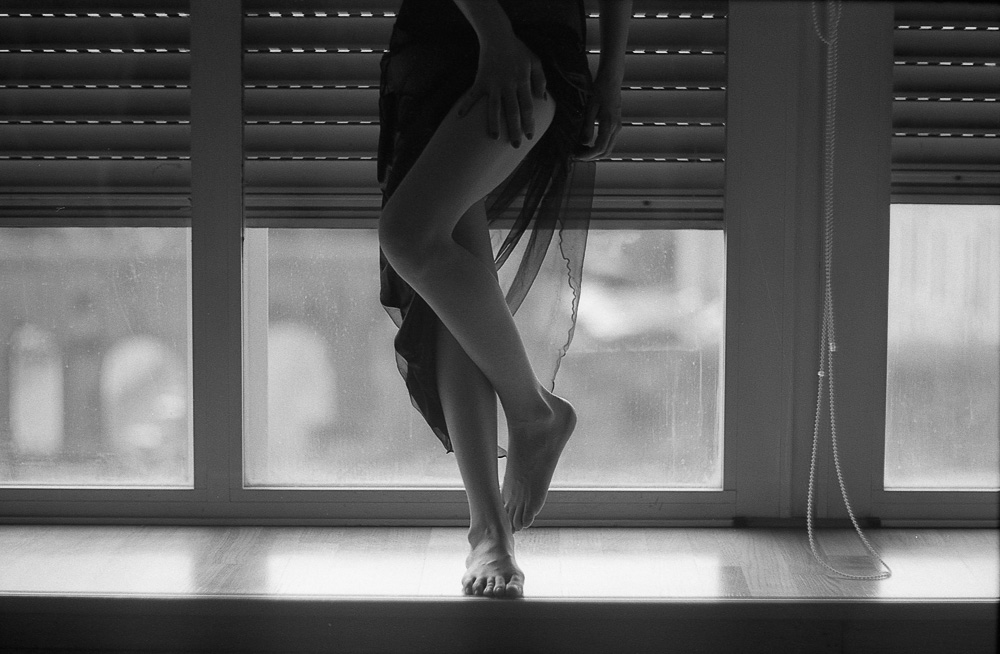 For more of Fabio's work, check these links:
Instagram,
Tumblr,
Flickr,
Facebook.