Portraits of natural beauty, by Katarzyna Mikusek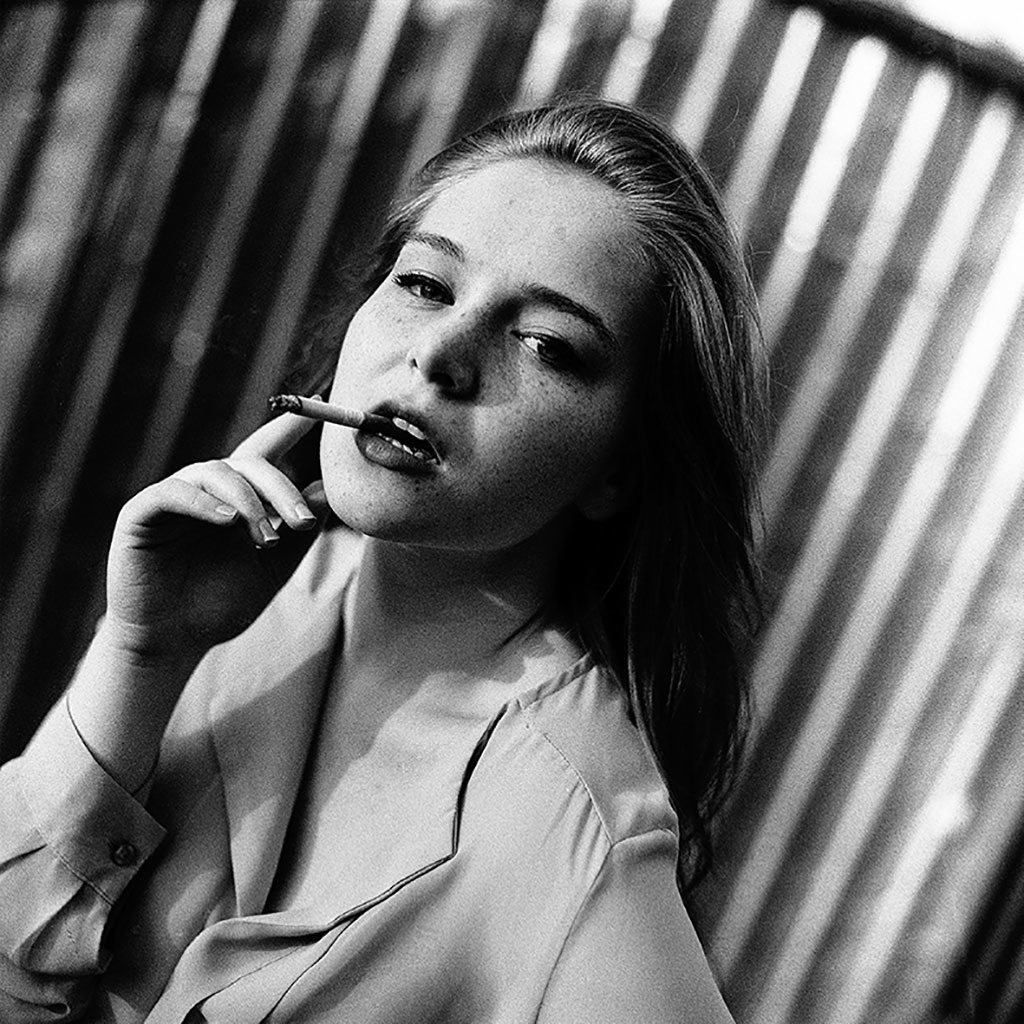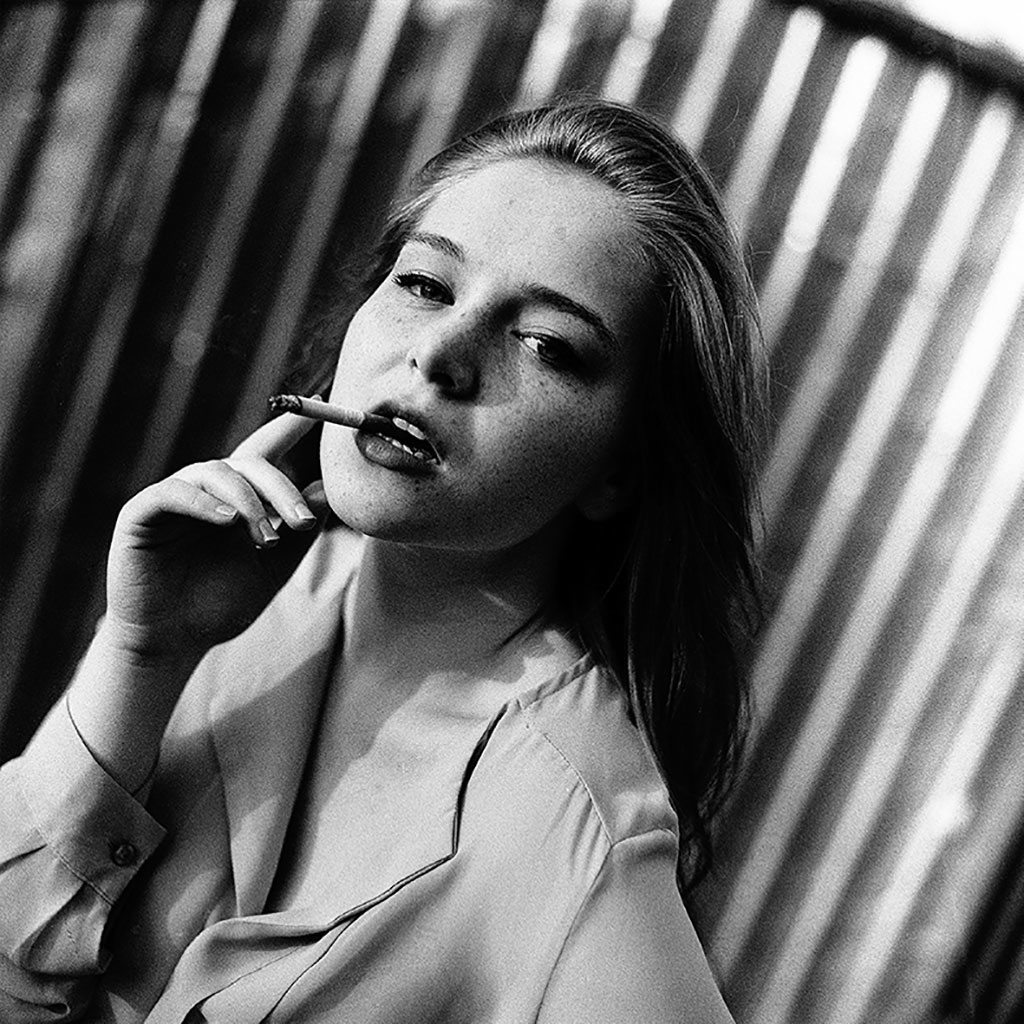 "I like heavy, well constructed cameras, I have to feel it in my hands, it stabilizes me while shooting"
---
Tell us about yourself.
My name is Katarzyna Mikusek, I'm from Poland. I was born in 1993, so I'm 22. I live in Warsaw which is my hometown. I'm on the 3rd year of journalism and press photography studies on the Warsaw University. I'm a portraitist, and also food stylist and photographer.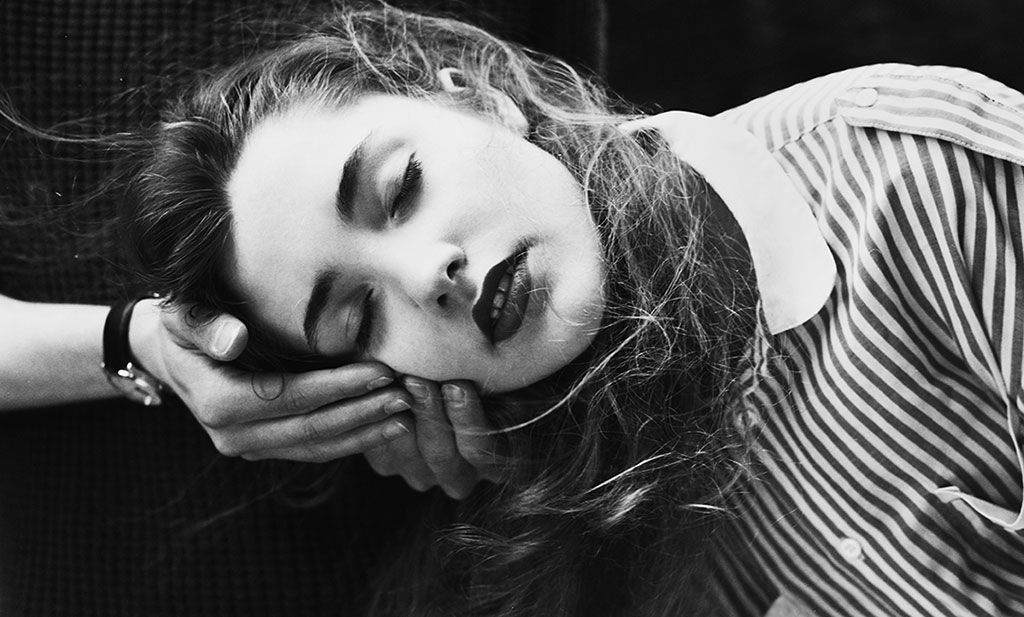 girl sleeping
Kinga Urzędowska, Dawid Lewandowski
nikon f301 + 50mm 1.8
I enjoy portraying people's faces and telling stories. When we create a portrait, I'm not forcing people to do anything, I'm not showing them any particular pose, or anything like that, I just watch them and focus on their natural beauty. Of course I lead them into moments captured on film, but I would rather say that I guide them, basing on their behaviour in front of the camera. It's all based on what they want to do, and what they want to show.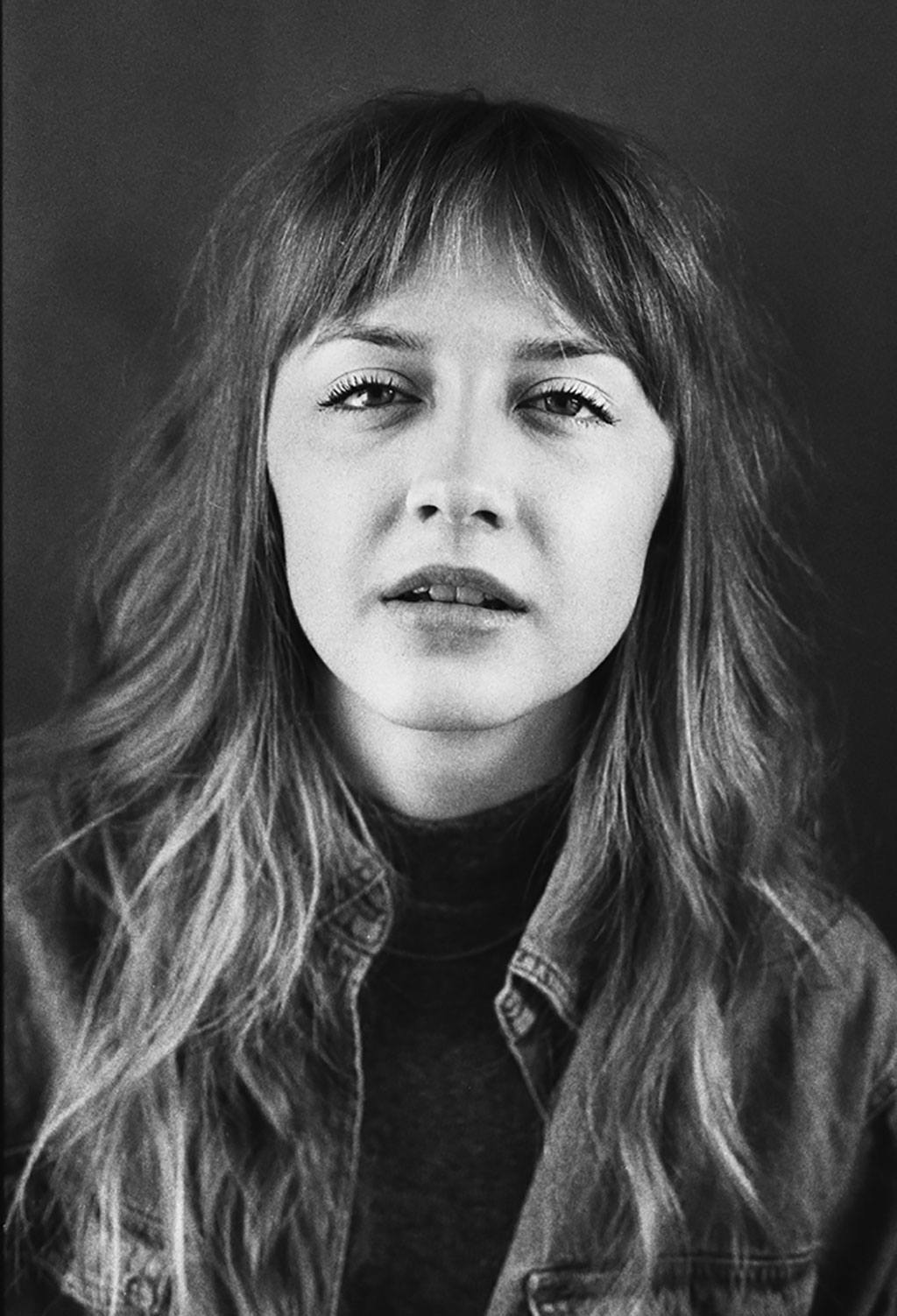 Marta Marchlik
Nikon f301 + 50mm 1.8
The other thing I love is to show my visions. It's great when models want to engage in such projects, and act. I'm always impressed by that how they cooperate, how they empathize with the concept.
Food photography is different, it's calming, there's just me, myself, plates and dishes. My perfectionism comes out, I can also get rid of worries involving model's mood - if there's too cold, too wet, too windy, too sunny, if it's bad day overall. Maybe it's funny, but I'm that kind of person - I can ask if everything is okay for every 20 minutes of shooting. Food is just food, you don't need to worry about it. And I just like to make it look beautiful.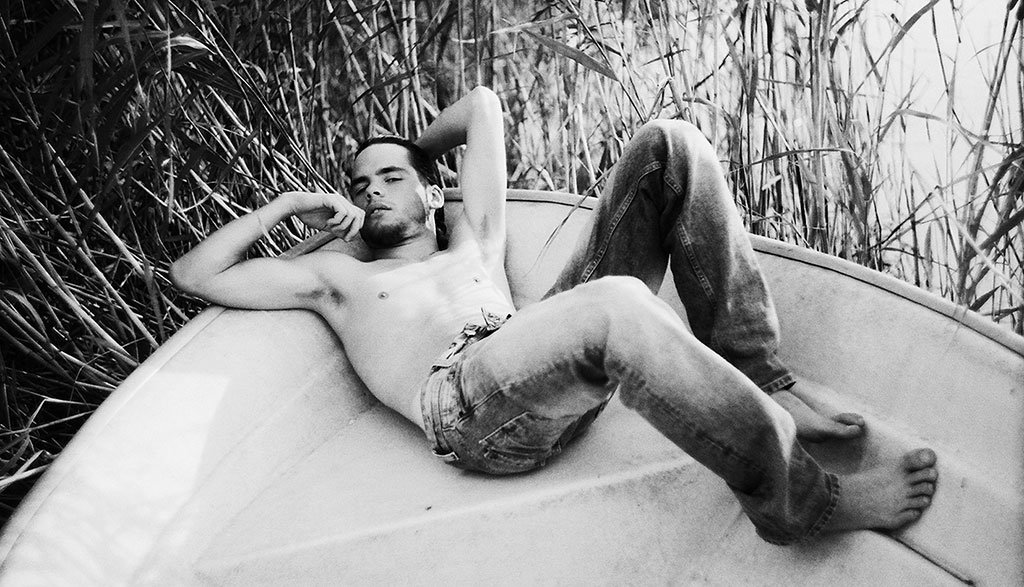 summertime story
nikon f301 + 50mm 1.8
What's curious about my studies - I'm in love with photojournalism, and I really enjoy studying it, but I'm not doing such photos. I can adore it as a theoretician and as enthusiast, but I don't really find myself in creating such images, although I would really like to, I even had some plans, long time ago, to become a war photographer. Now I know myself better and I can realise that it wasn't such a great idea. I found my interests in food and portrait/people photography, and at a time, it makes me really happy.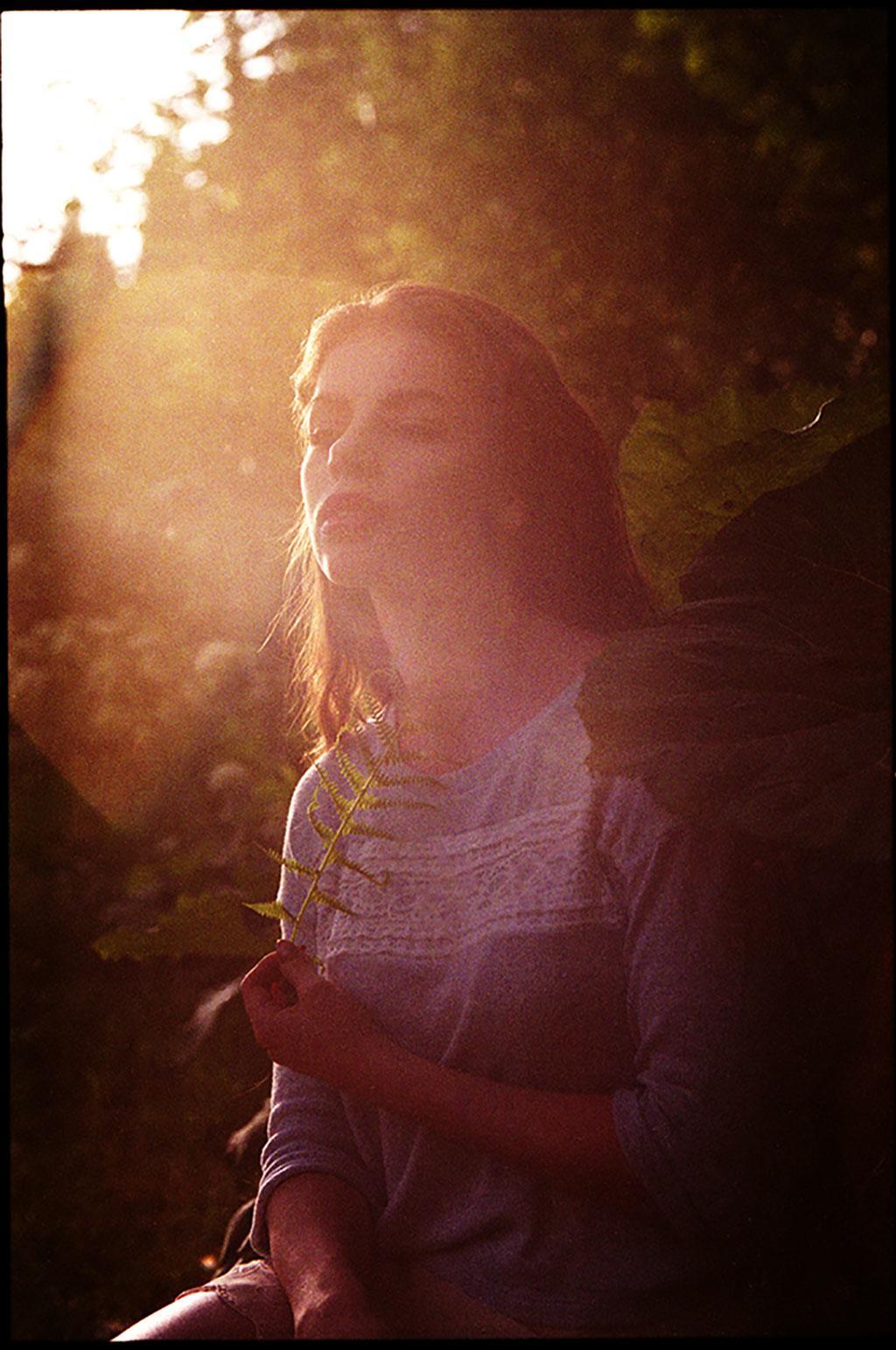 wonderland
Claudia Szerszeń
nikon f301 + helios 44m4
When and how did the film journey begin for you?
I have to say, that I photograph on film from the very beginning. My first camera was Zenit TTL, my dear boyfriend gave it to me, and it's still working, it's still great and I love it. It was about 6 or 7 years ago, at school, and I was like "why not, sounds like fun"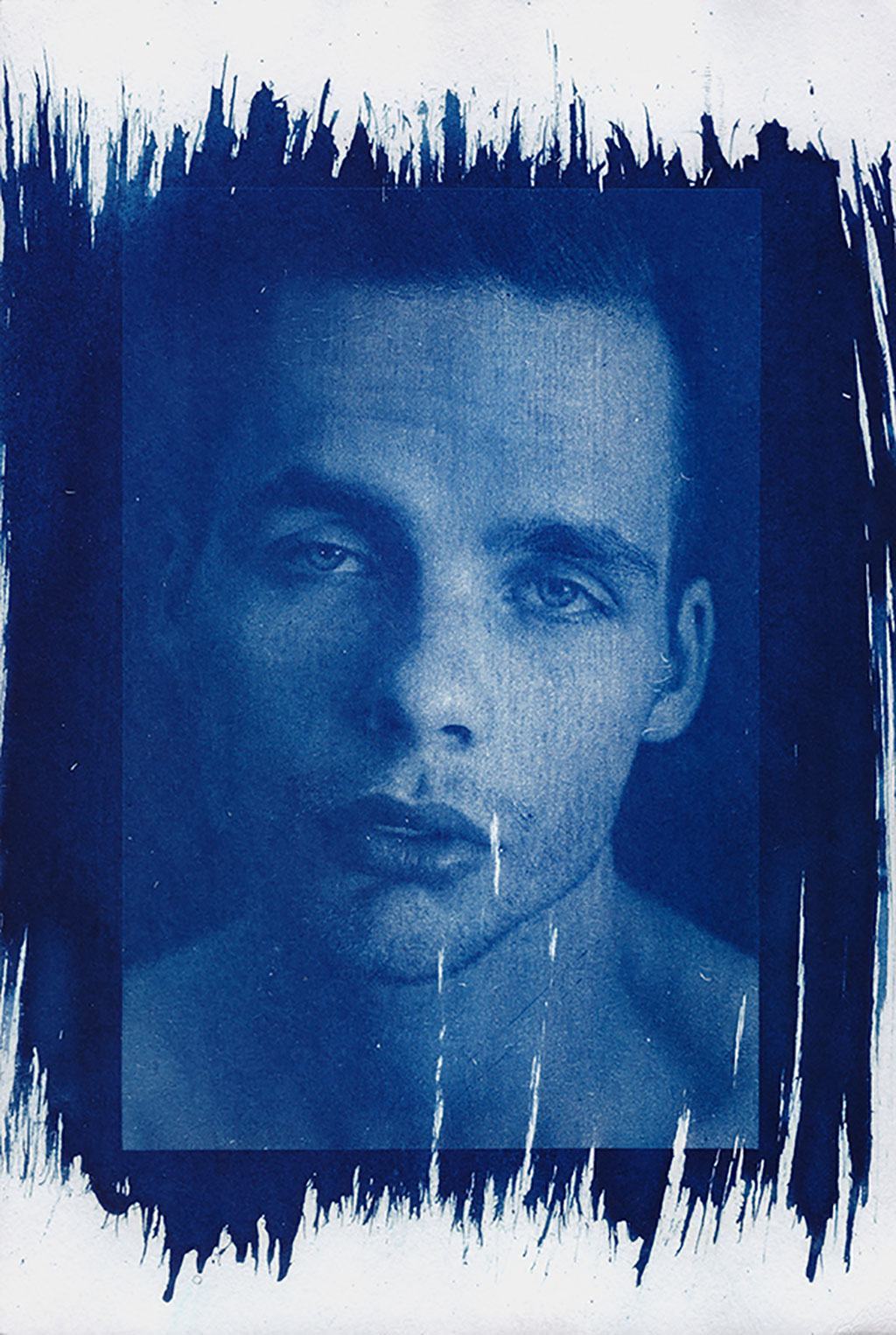 man, sadness cyanotype print
What type of film do you usually shoot and what made you choose it?
It's definitely kodak portra 160, and all kinds of expired films. It just fits me best.
What camera makes you click?
Many of my colleagues may say: bigger than another. I like heavy, well constructed cameras, I have to feel it in my hands, it stabilizes me while shooting. I use tripod only with digital camera, when I'm photographing food, cause it has to stay still in one place. When portraying, I like to move, and I feel more confident with some extra weight in my hands. I also like to photograph without pentaprism – then I don't have to hide behind the camera, I can look at the focusing screen from the top, and talk with the model. It gives me better results.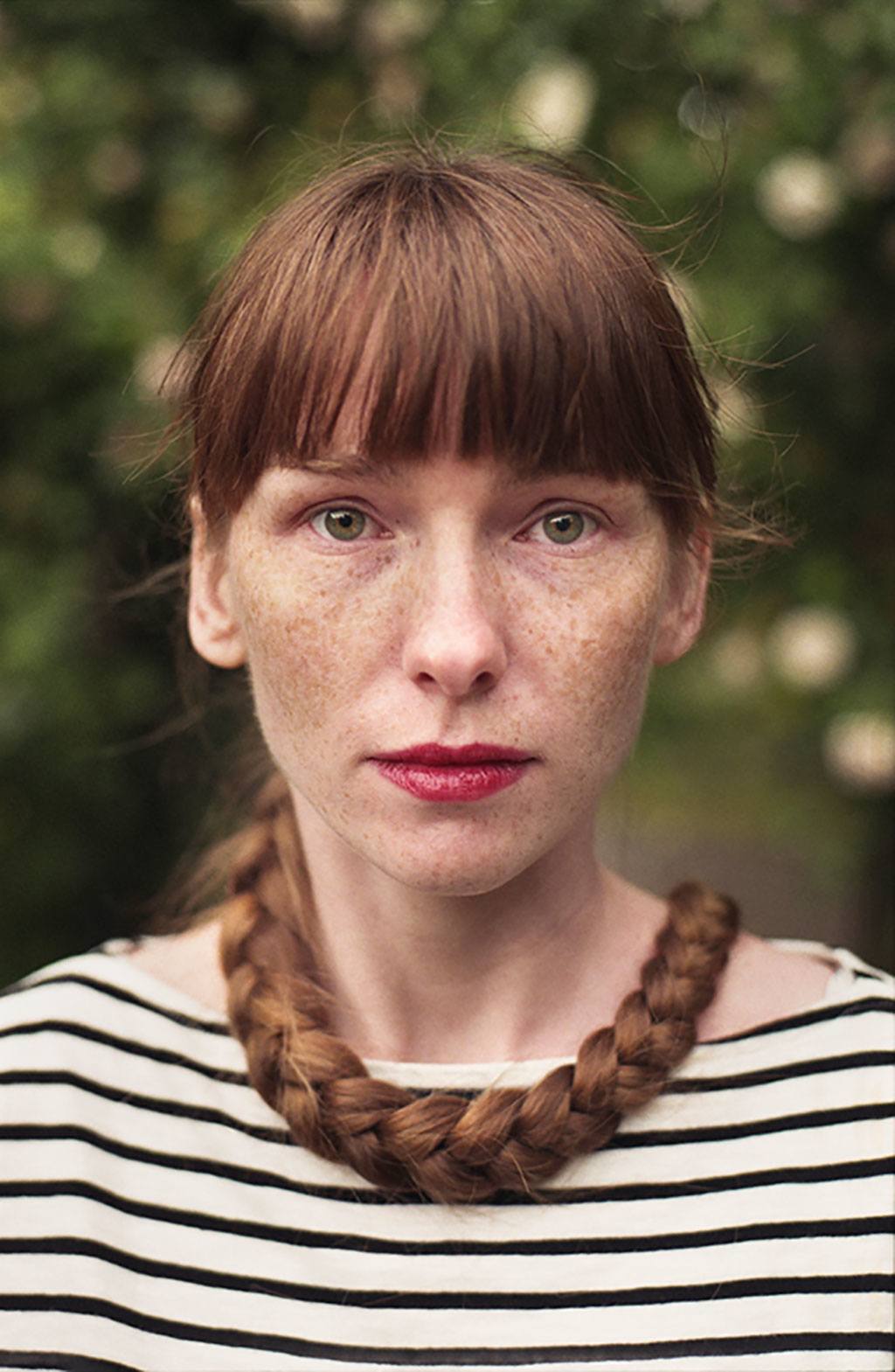 Anna Gąsiorowska
Nikon f301 + 50mm 1.8
Between black and white and colour film which would you choose?
It depends on situation, but I think that colour overall. I like to play with colours, every shade leaves some extra message in your brain, it fascinates me.
What lenses do you use?
Mainly 50mm 1.8 on small frame, and 110 2.8 for medium format. And I really like volna 80mm 2.8.
Do you make any experiments on film?
I play a lot with double exposure. I'm also working a bit with polaroid negatives using many household chemicals and bleaches to reach unexpected effects, it's fun and relaxing activity. I'm a cyanotype enthusiast. And I want to try vandyke brown printing process, this deep shade of warm brown is beautiful.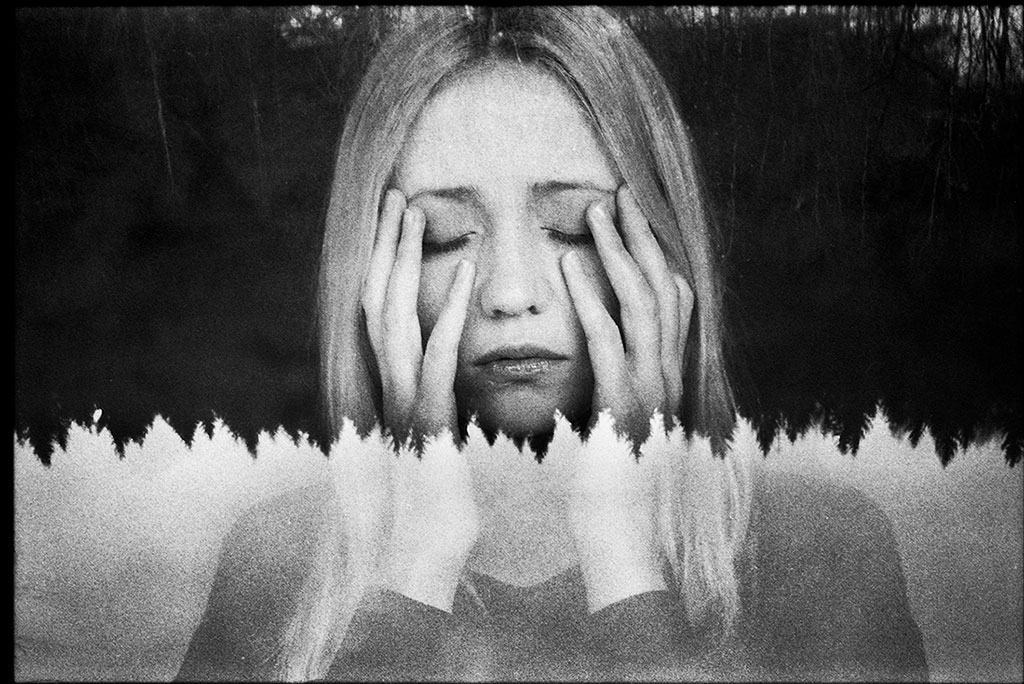 girl crying – double exposure
Karolina Maderska
nikon f301 + 50mm 1.8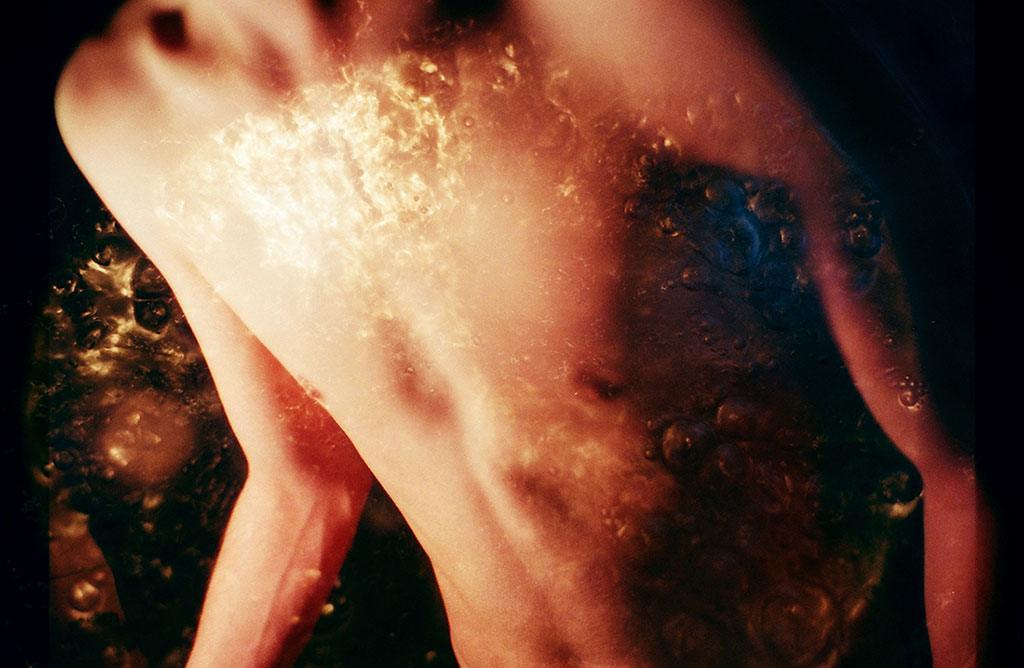 body, boiling – double exposure
nikon f301 + 50mm 1.8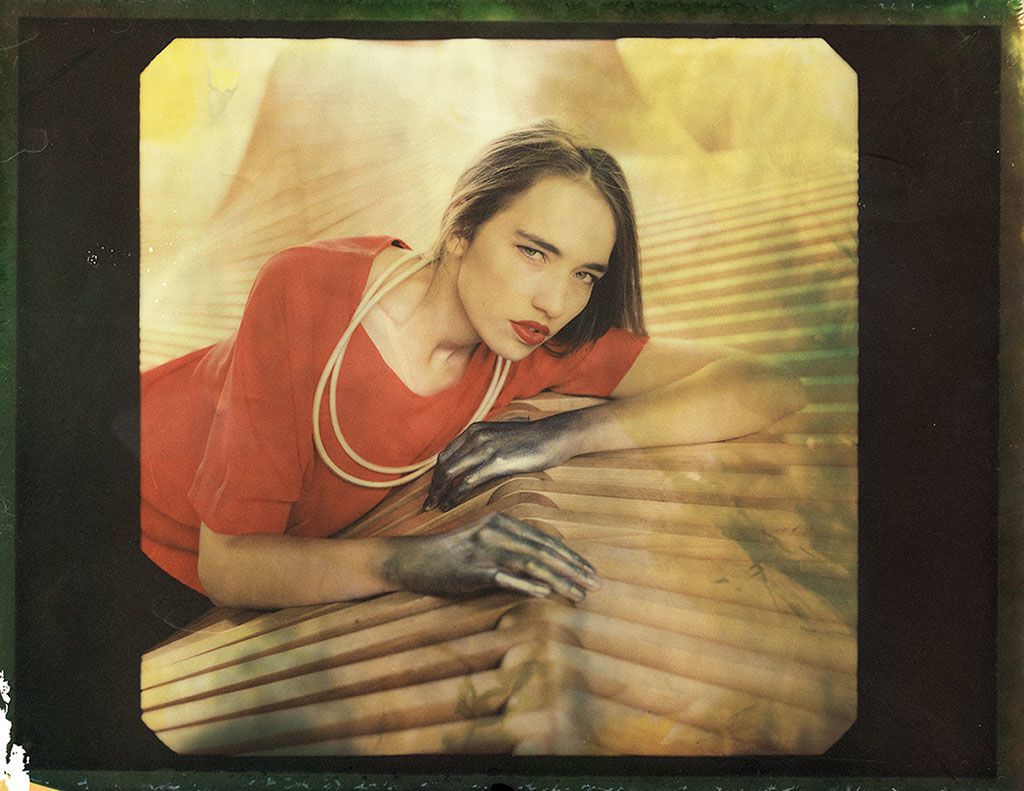 Katarzyna Jasińska
Mamiya rz67 + 110 2.8, polaroid negative + some household chemicals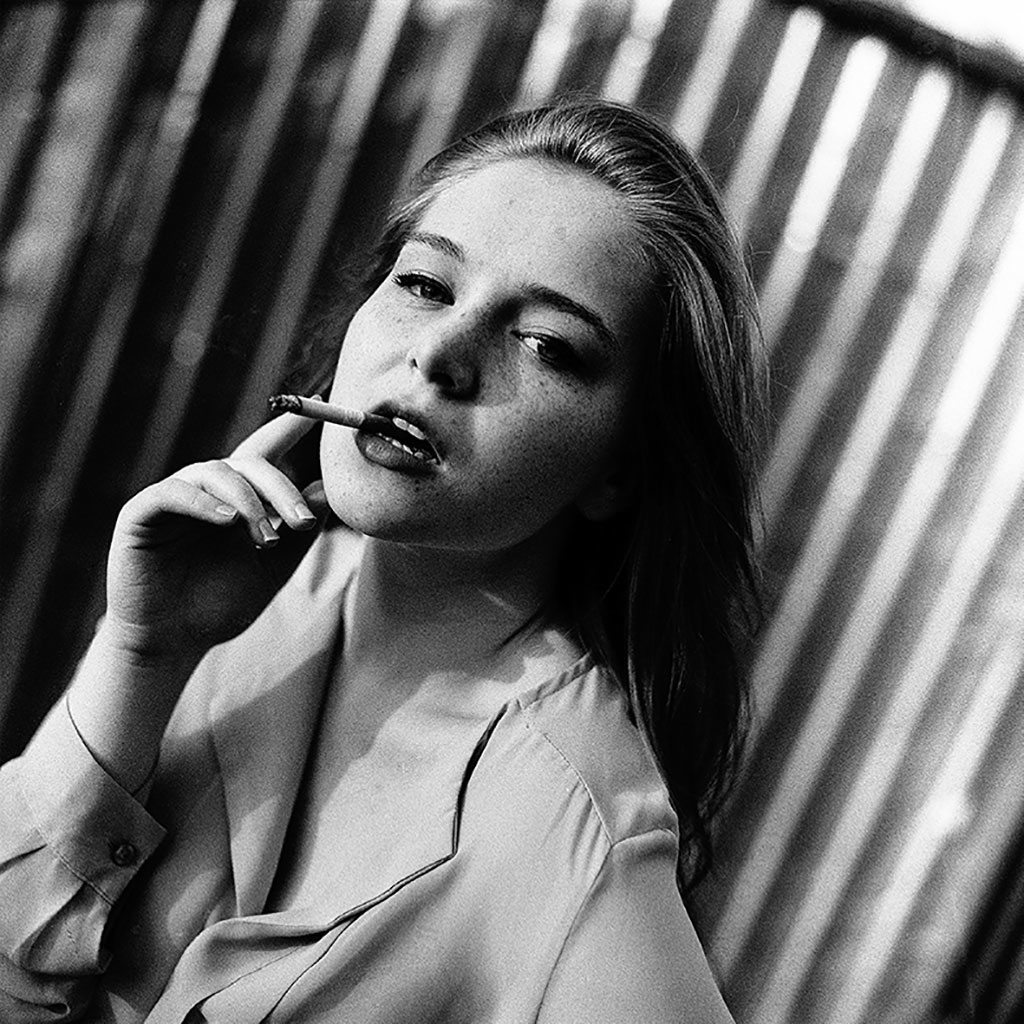 Anita Kurdziel
kiev88 + volna 80mm 2.8