Homeless. By Iulian Ignat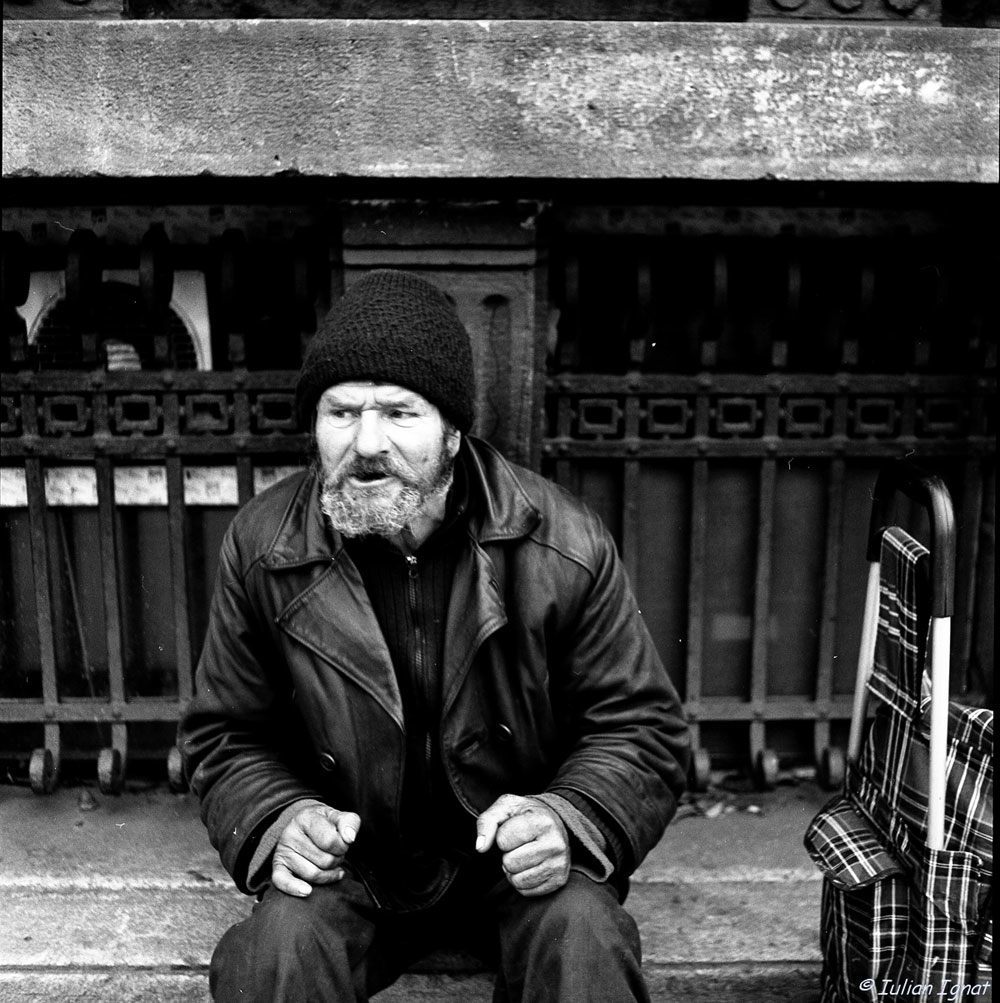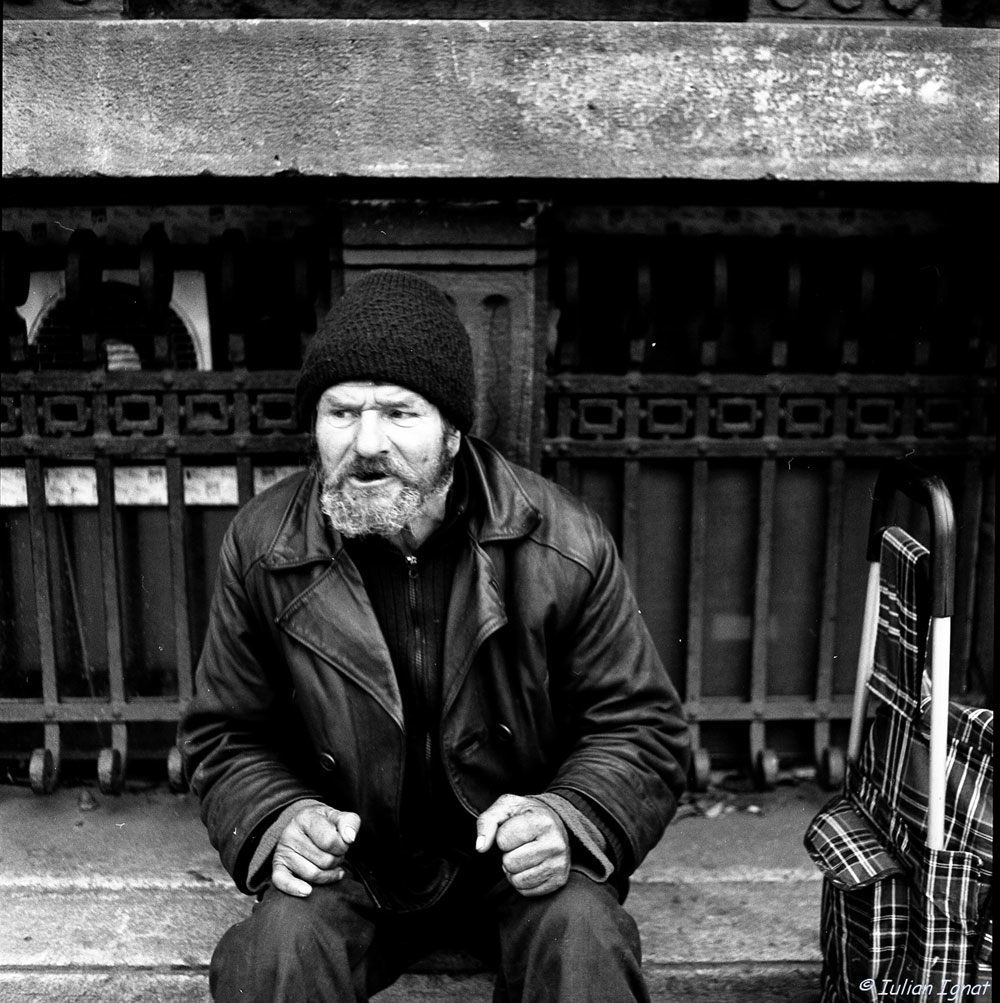 "It's amazing how thin the line between most of them and us can be."
---
Tell us about yourself.
I'm 43 years old, I was born and still live in Bucharest and have been working for the past 18 years as an editor for a weekly magazine.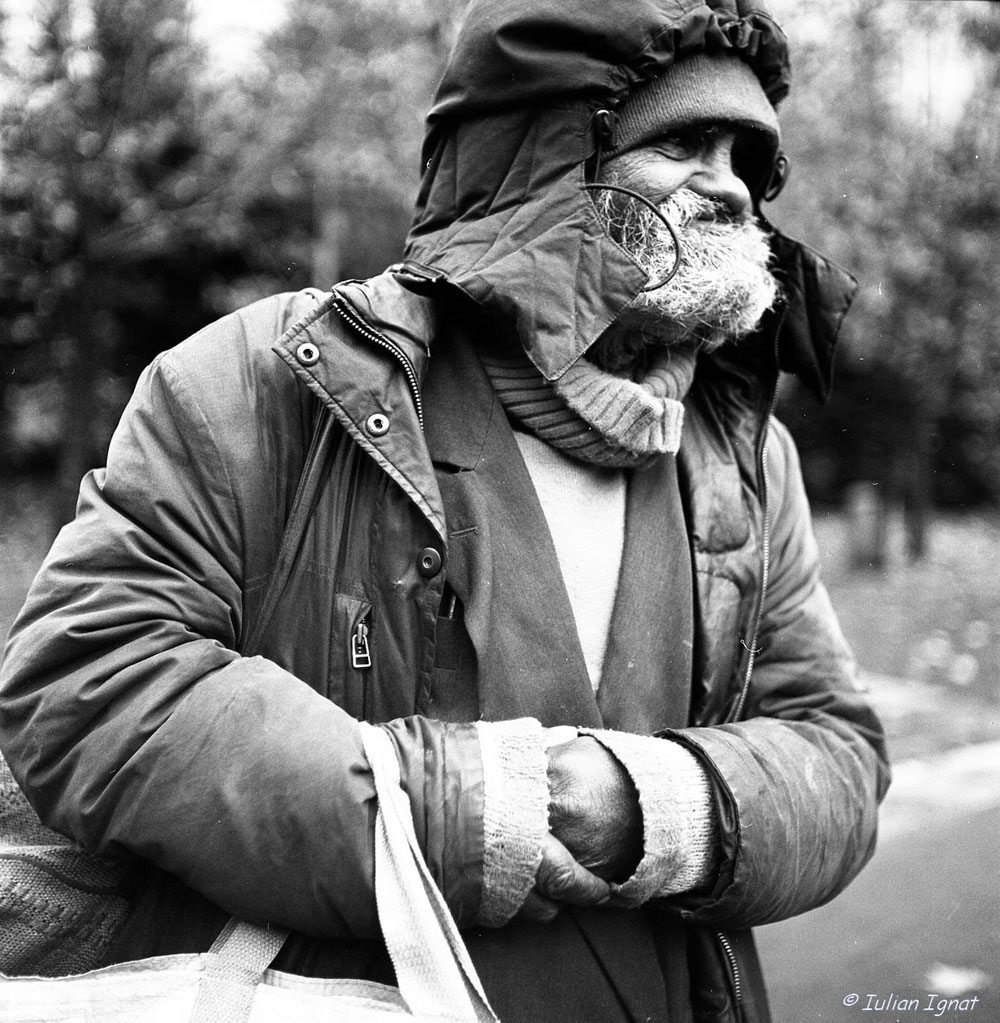 When and how did the film journey begin for you?
From the beginning I shot on film and never felt the urge to give up on film and switch to digital. When I shoot using digital cameras I feel like I don't belong, that the results don't represent myself. My father was a photography amateur, actually a big one so I followed his path and started taking pictures of my school colleagues.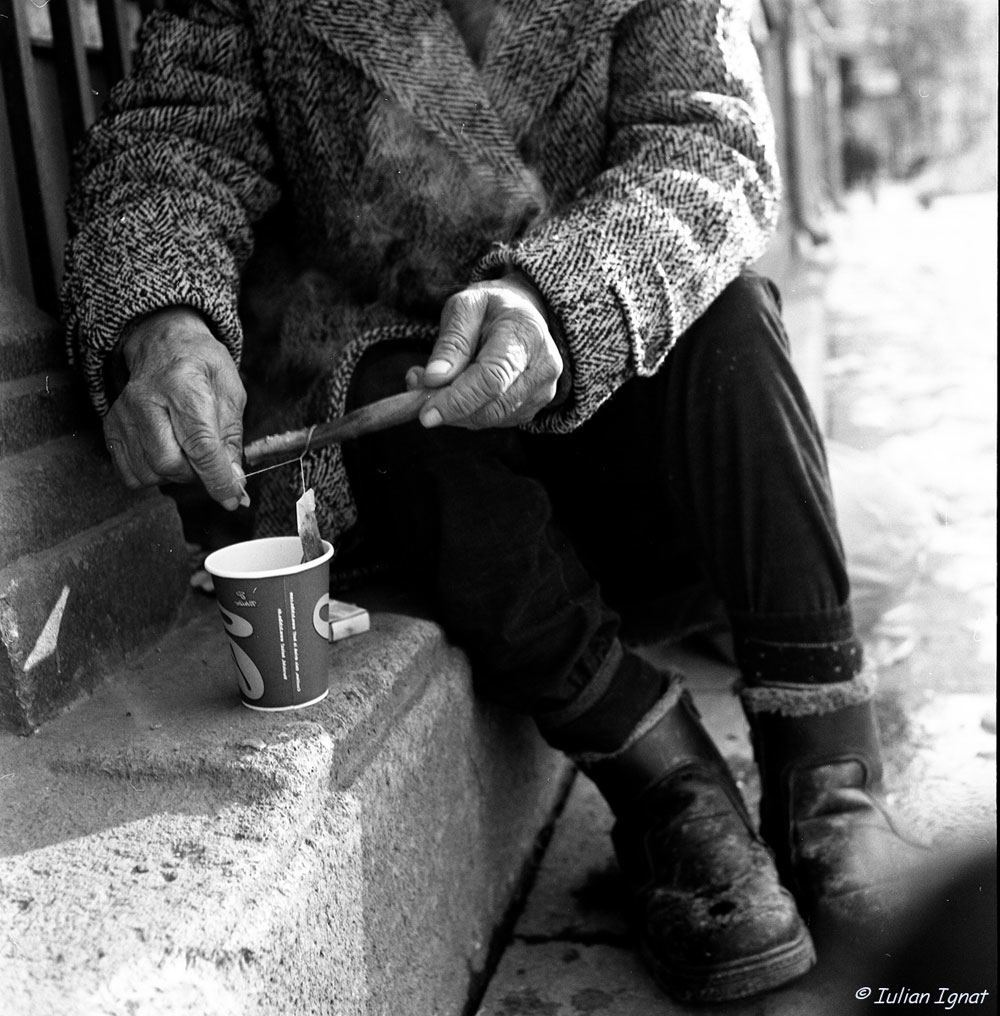 In the years that followed I managed to save some money and buy a better camera. The subjects changed from colleagues to colorful landscapes til the moment I finally understood that the things that really catch my eye are people in black and white.
What Could we always find in your gear bag?
For seven years, hanging on my shoulder or in my bag, was a Nikon F5 with a bright lens. I used it to shoot streets, stages and portraits.
When I needed something lighter, I went back to my old Canon AL1.
For the "Homeless" project I felt the need to use medium format. One of my friends borrowed me his Rolleiflex and after two rolls shot with it I realized how good it was, so this is how the half year quest for one of my own started.
Finally I stumbled over a Rolleicord Vb which I used to shoot all the photos for the exhibition.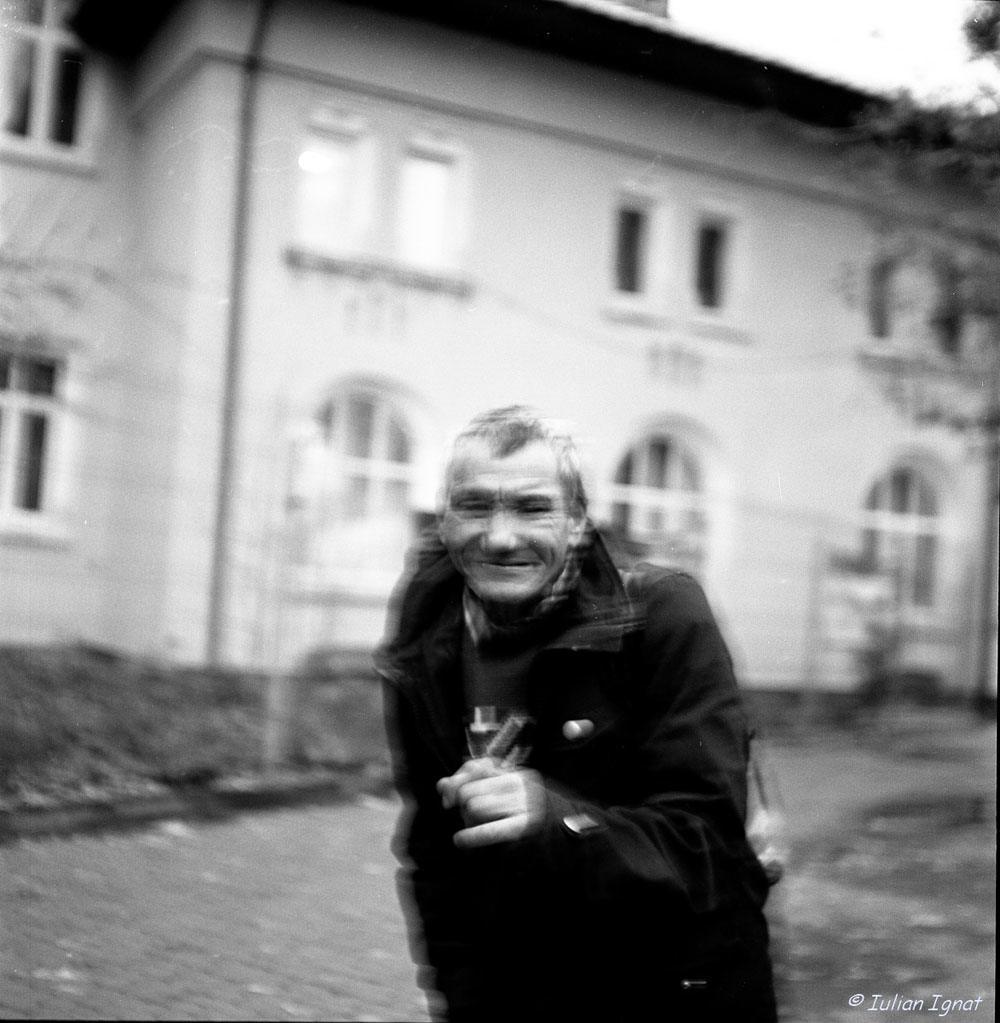 How did this idea strike you?
I always liked to wonder around in Bucharest with the camera hanging from my neck, trying to catch the soul of the street. It took me a while to be aware of the people living on the street. Some seamed to be dangerous, others from the cuckoo's nest so it didn't look like a good idea to interact with them.
Somehow I found the courage to talk to some and to my amazement I realized that they were humble, polite and most of all grateful to be taken into consideration, to feel like someone else cares.
This is how it all began.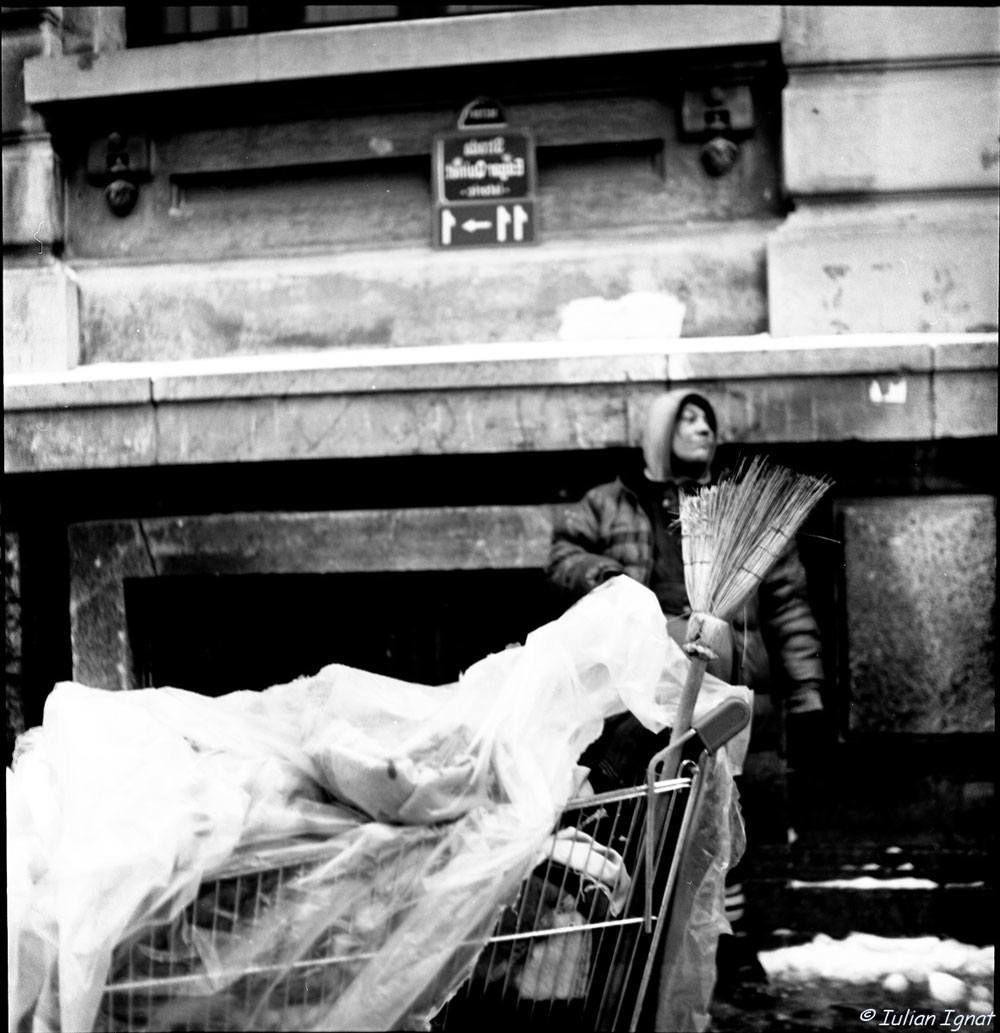 How do people react when seeing this photographs?
I'm working on an exhibition with these portraits and looking forward to see people's reaction. So far I only published some of the photos online and I excluded the ones I'll exhibit. I printed some and carry them while going out in case I run into people I took photos of.
Most of them are delighted but some are too sad and bitter to care.
What do you want to achieve by doing this project?
The thing I looked for from the beginning was to change people's perception regarding homeless, like I did when I started talking to them.
I hope that maybe after people see the photos in the exhibition or in a book they will say hello to them and ask about their day.
Still, I want to publish real good photographs which represent me and my work.
I started shooting these 6x6 portraits in april last year, using a style I have never applied before.
I believe that these people deserve our help and attention. I ran into smart people, with interesting and impressive stories.
It's amazing how thin the line between most of them and us can be.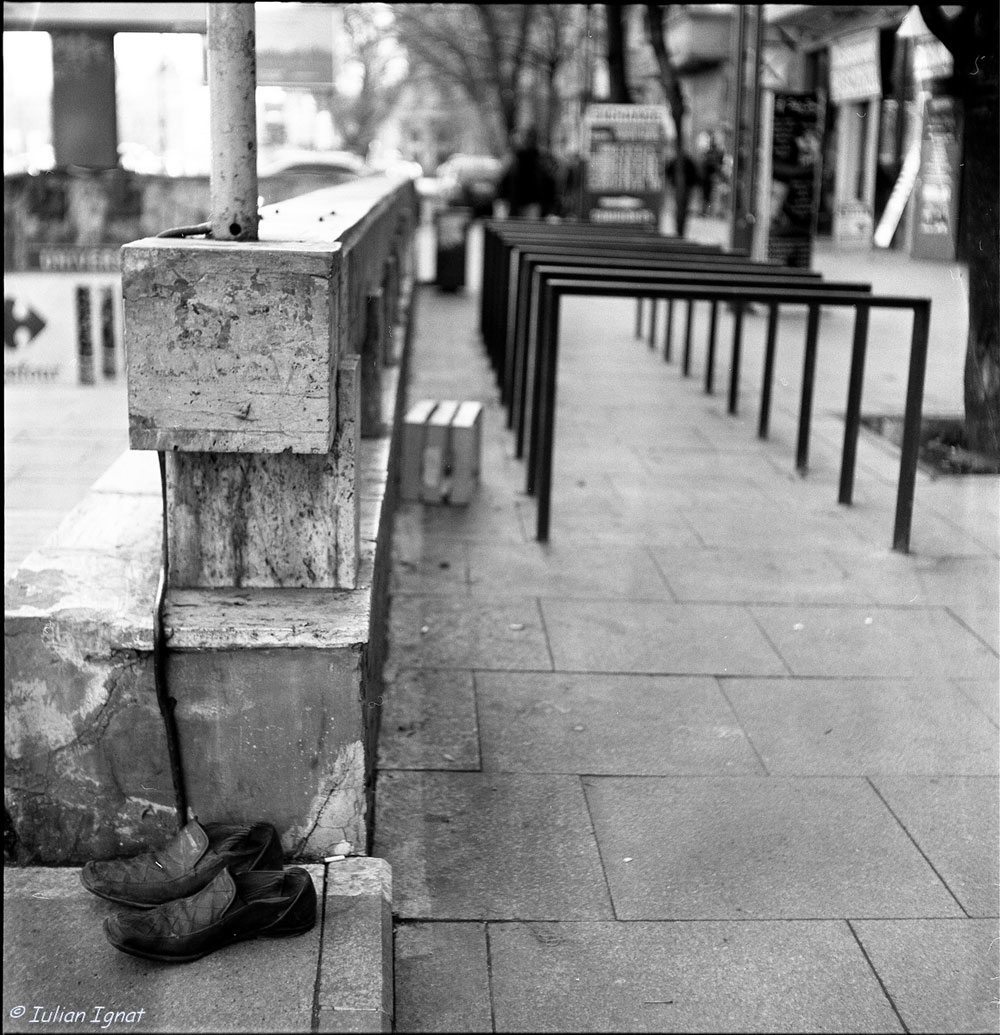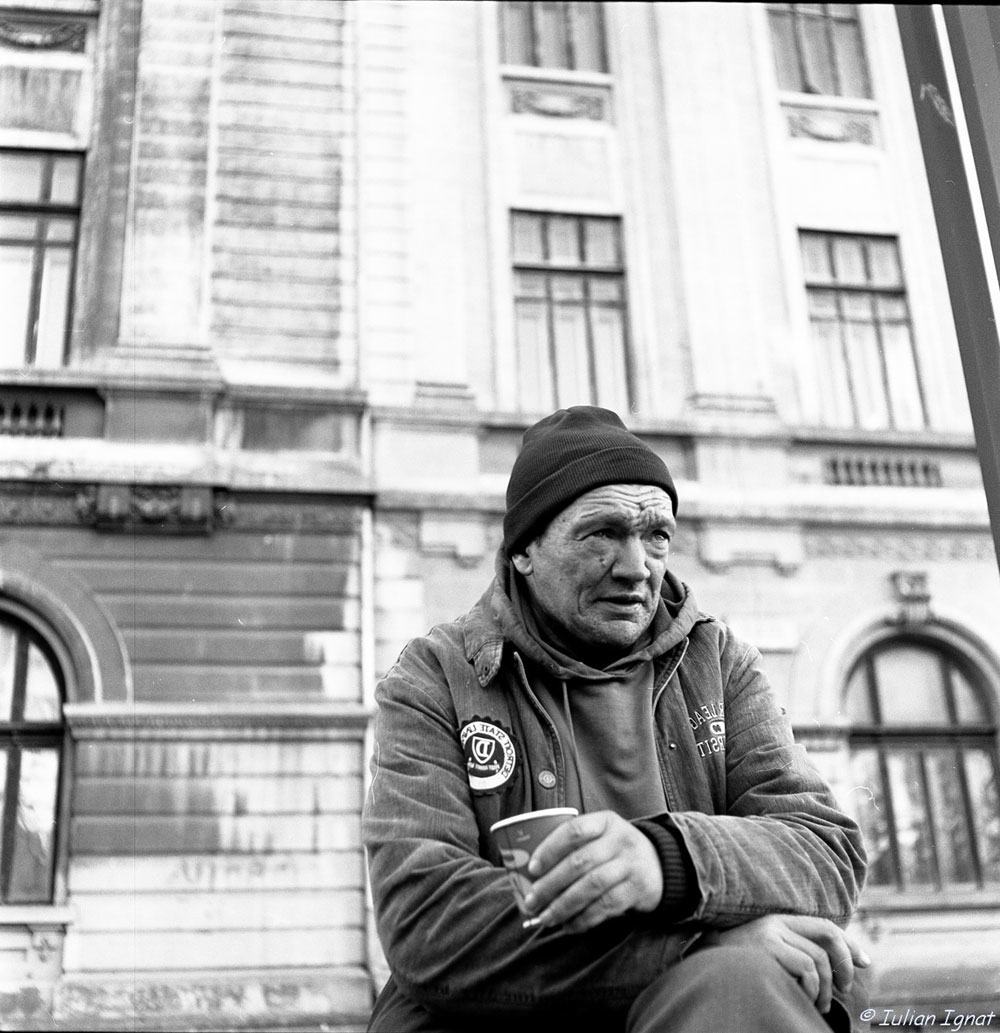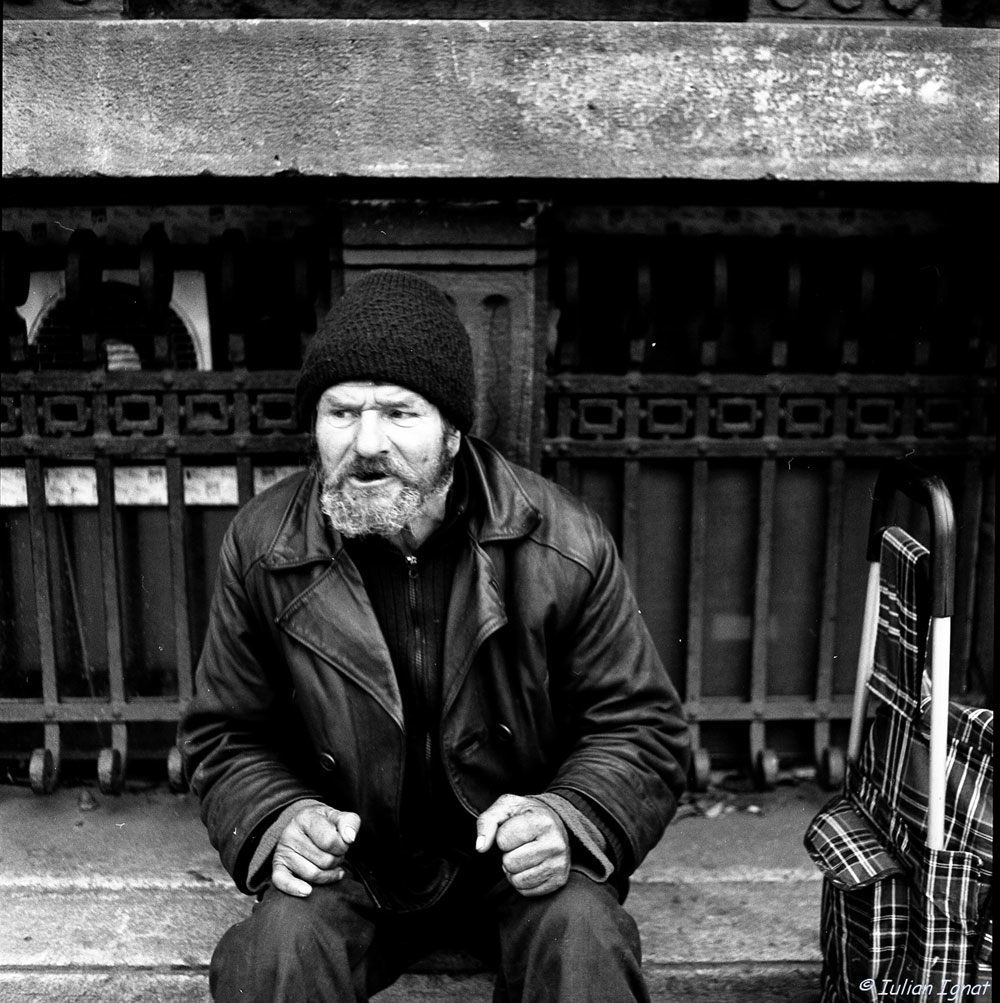 You can find Iulian Ignat here:
www.iulianignat.ro
Facebook