Yoga girl, by Ekaterina Orlova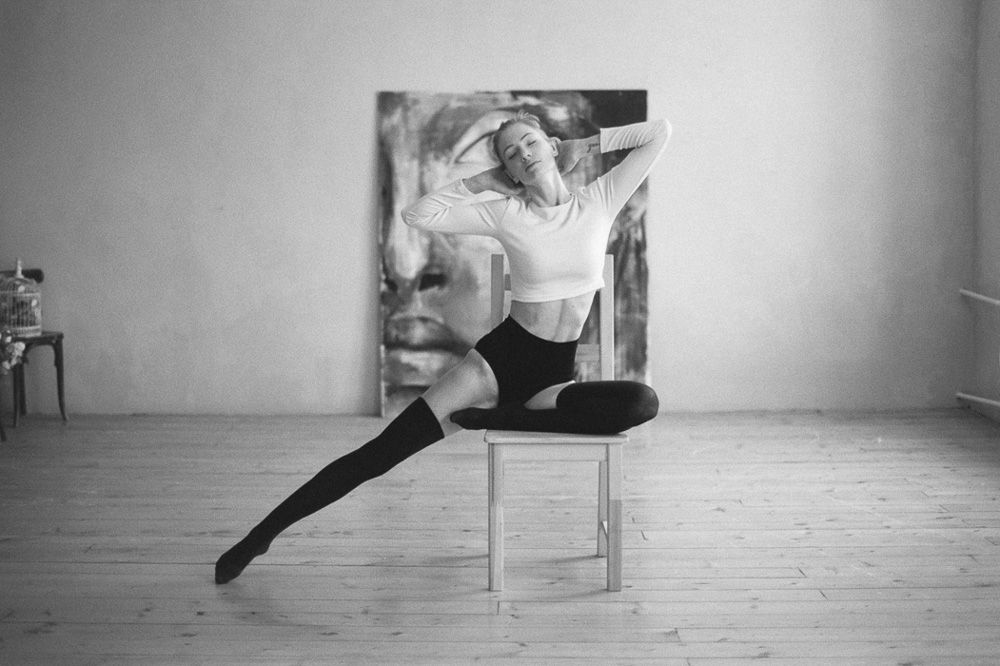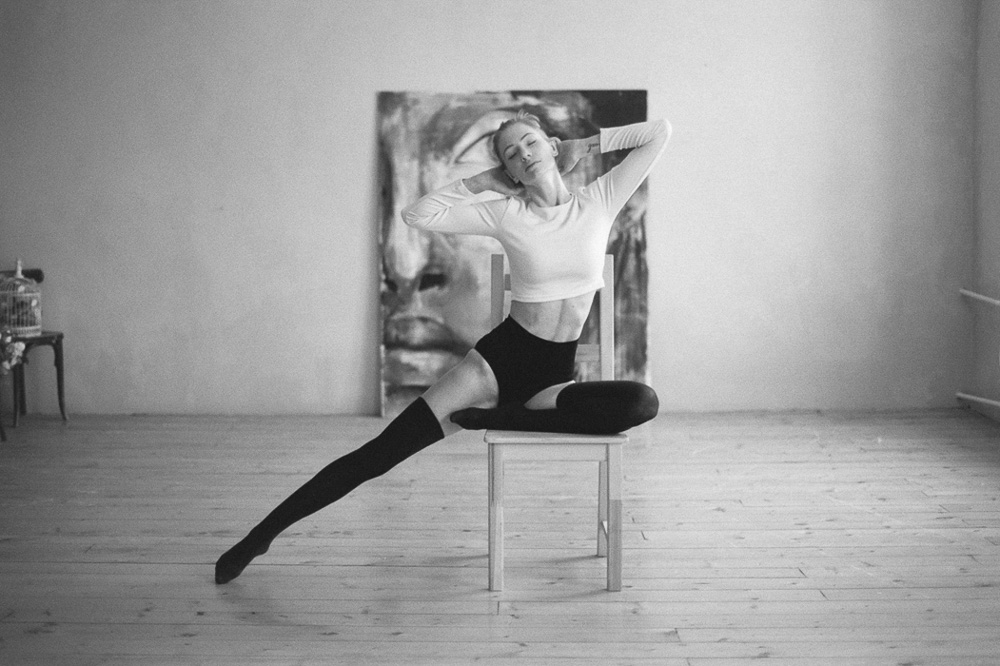 "Film – it is something that has soul. I believe it's able to show natural emotions;"
---
Tell us about yourself.
My name is Ekaterina. I'm a photographer from Russia and I focus mainly on female portraits.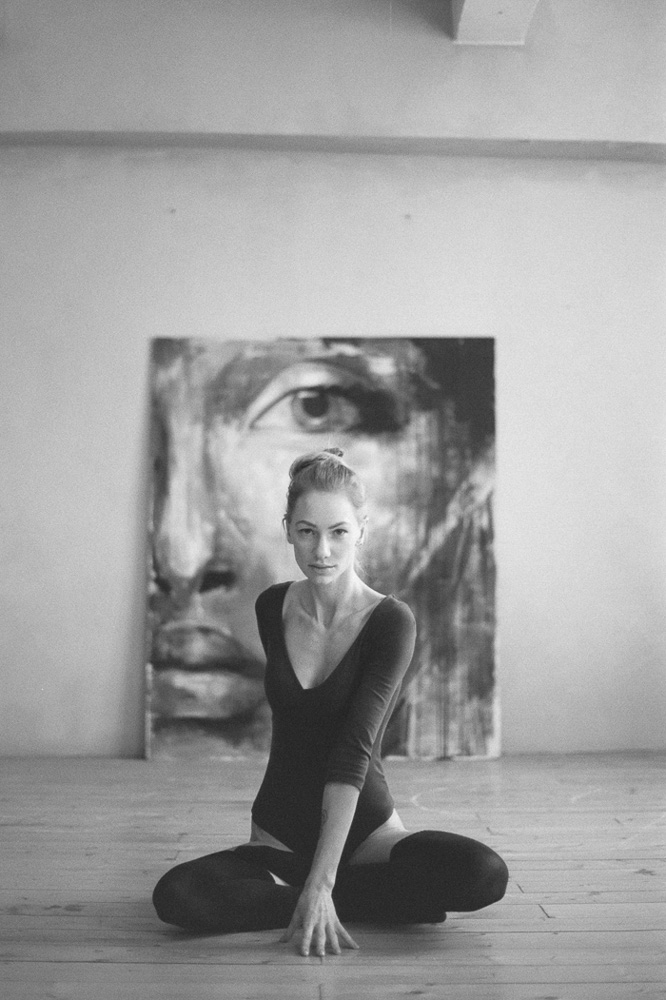 When and how did the film journey begin for you?
Earlier in my photography career I was using digital cameras but I was always thinking about starting with film photography. A while back I got acquainted with a girl who used film for her pictures; so once she gave me her camera to try and do some shots and I liked it. That's how I bought my first film camera and began my experiment with film photography.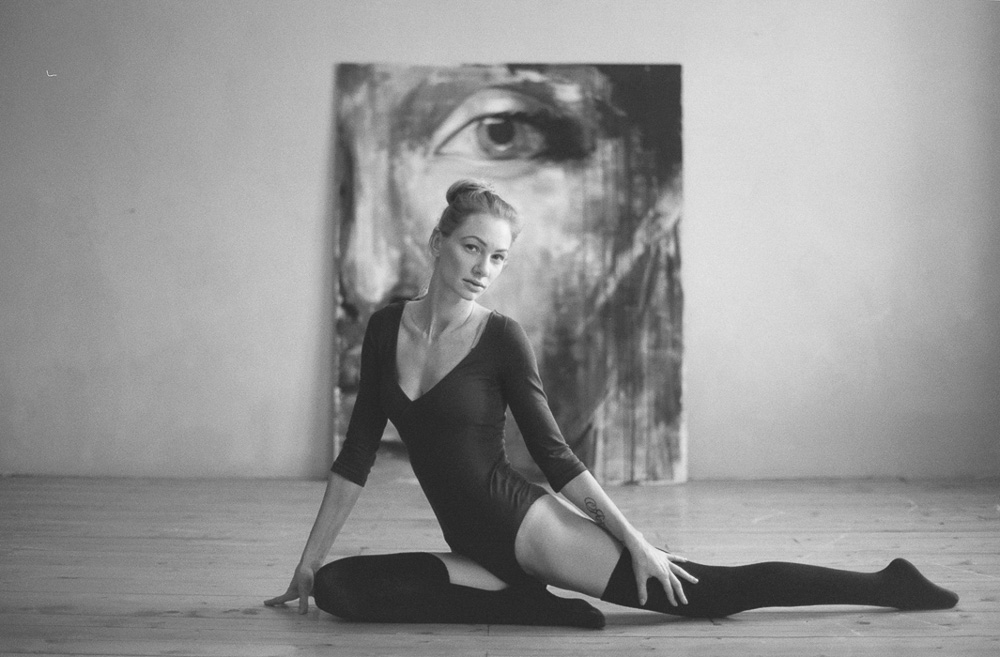 What drives you to keep shooting film?
Receiving photo results always drives me to keep shooting film, I mean I love the way film shots look like. And I like the process. You know, this feeling of expectation, when you go to a film lab as fast as you can and wait for the scans desperately. Then you open the received files and you are so satisfied and so much inspired, that you load a new film in your camera and go shooting again and again.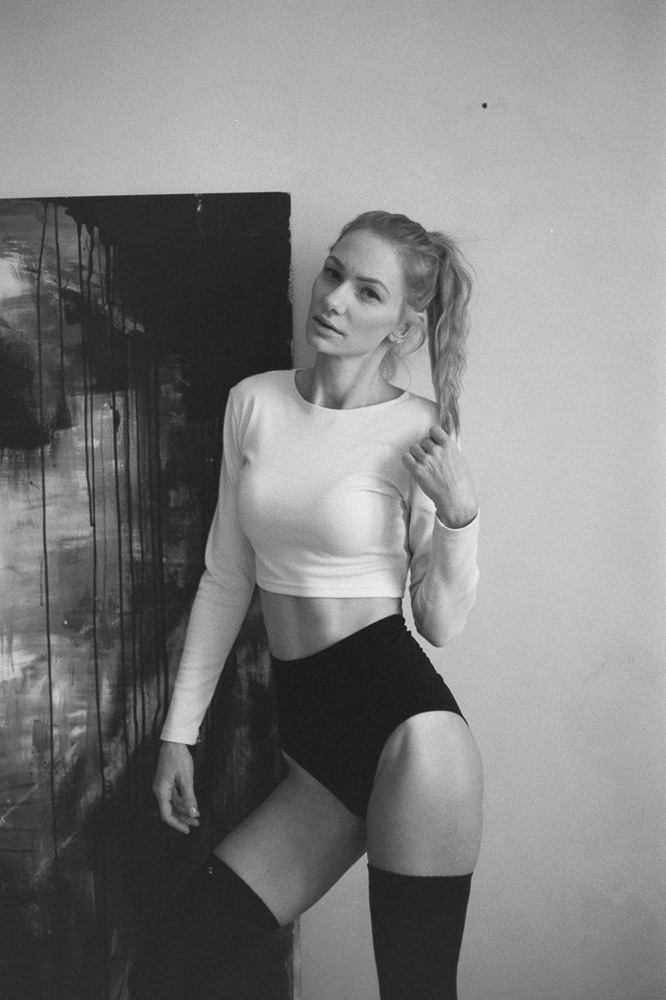 What do you focus on when shooting film and what inspires you?
For me film – it is something that has soul. I believe it's able to show natural emotions, reflects a person's inner world and in film photography I try to focus on that – on true people's feelings and emotions. I love to shoot portraits, because through them we can learn more about the heroes of our photosessions​. And you know, for me to make portraits on film is absolutely delightful! That inspires me so much.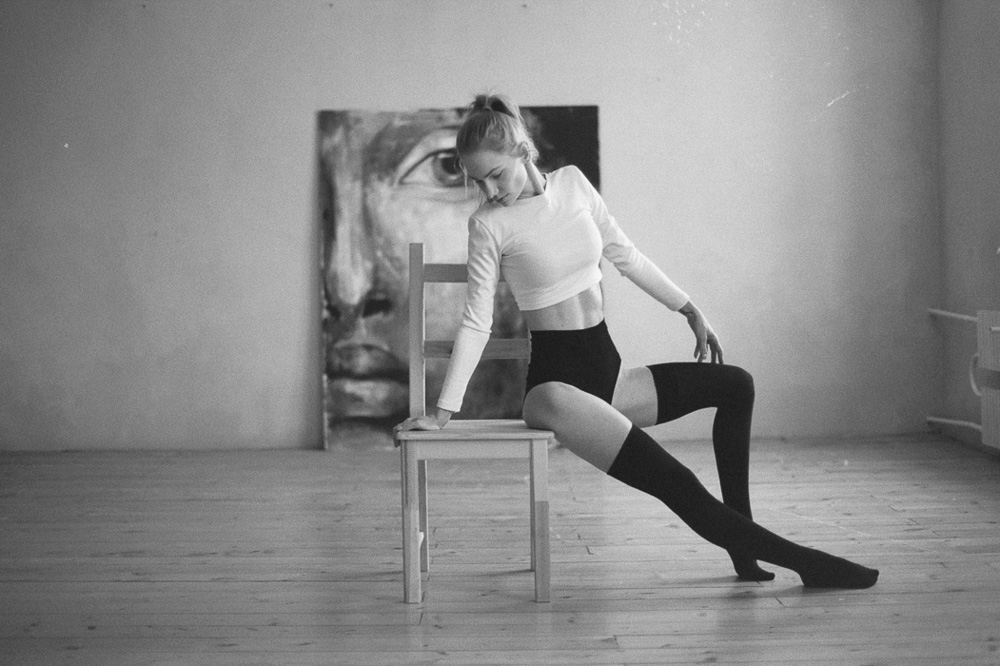 Tell us a bit about the girl you did the shooting with. How was the light? What camera did you use? Does the project have a name? How did this idea come to you?
The girl on my shots is a friend of mine and her name is Kate. Not so long go she started doing yoga and that's how the idea of this shooting came. So gracious, slim and sporty – she inspired me to create this photo session with yoga elements. Choosing a film for this session I thought that b&w film would be a better decision then a color one. For this shooting I used the natural window light (I always use natural light when shooting film) and the camera was a Canon EOS-1N with a 50mm 1.4 lens.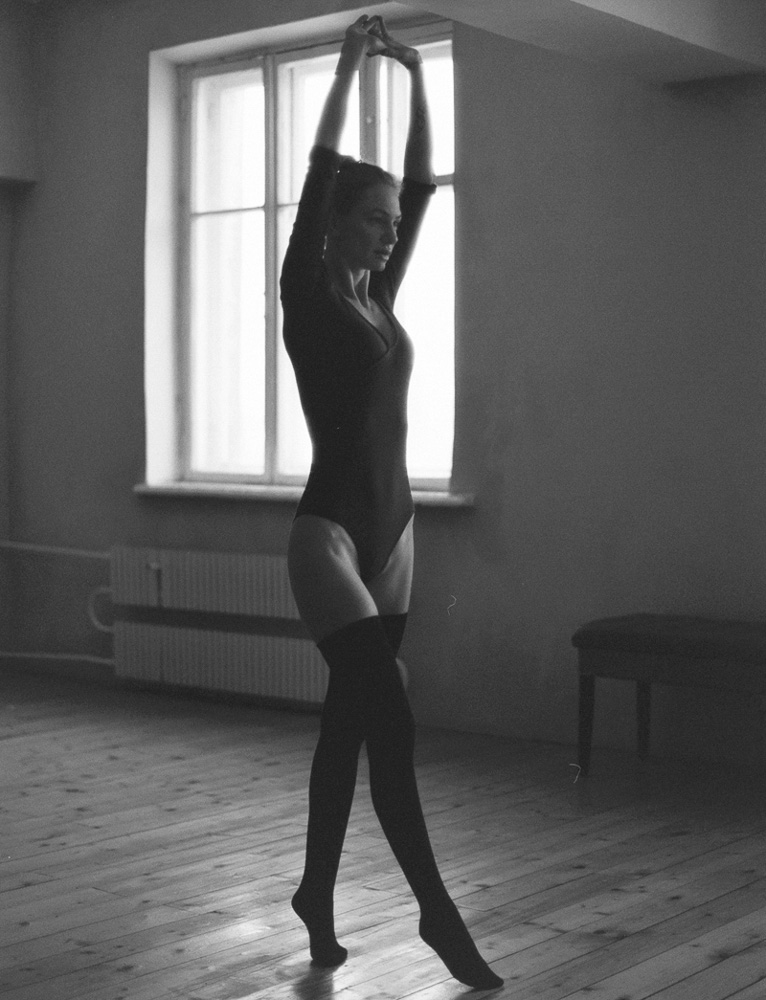 If you were to choose one roll of film that would be the last roll you would shoot, ever, what would it be and why?
If I was to choose one roll of film it would be Kodak Portra 400, because I like its color and noise. I've tried a lot of different rolls film and I choose Kodak for my shots.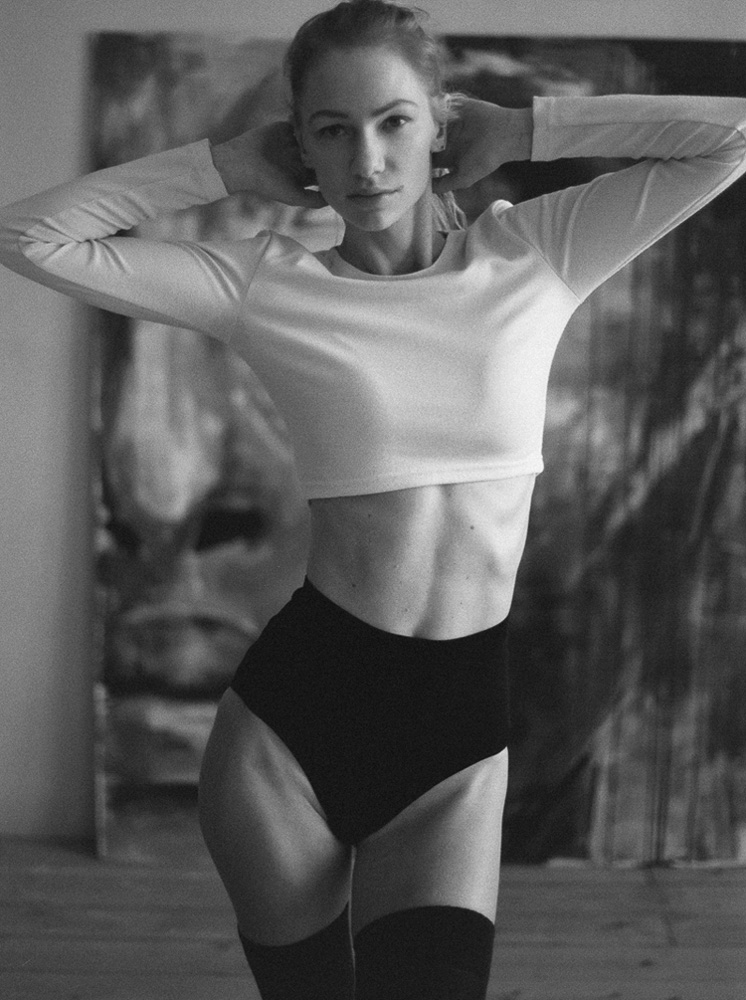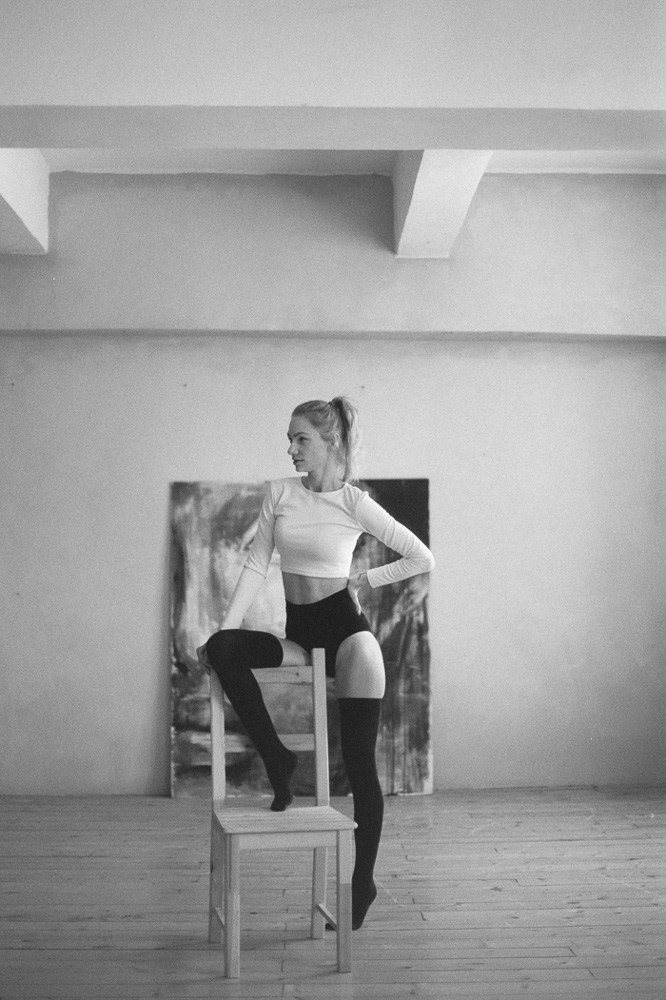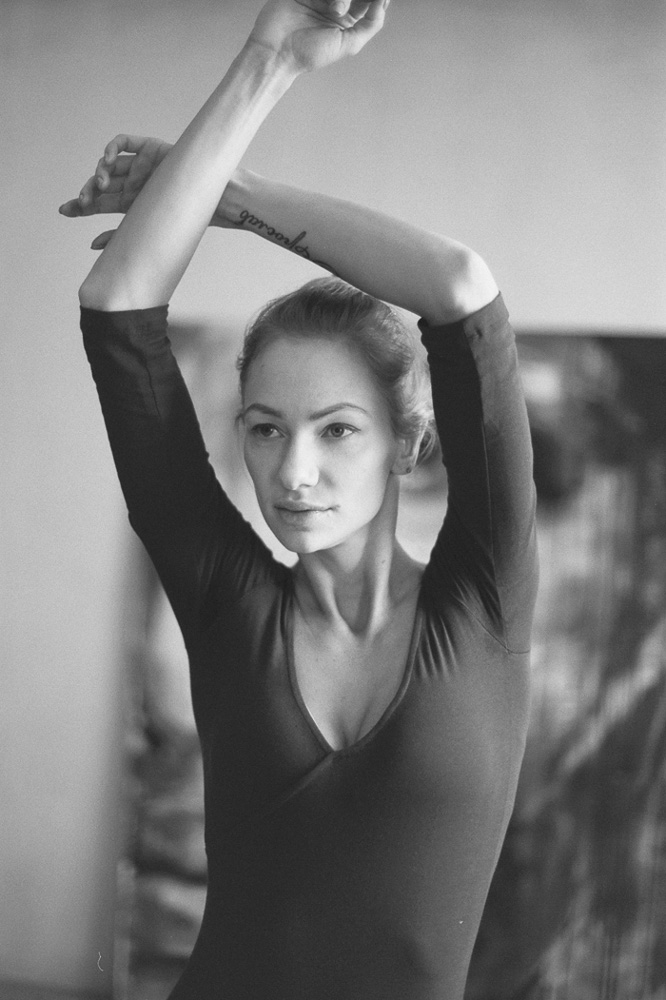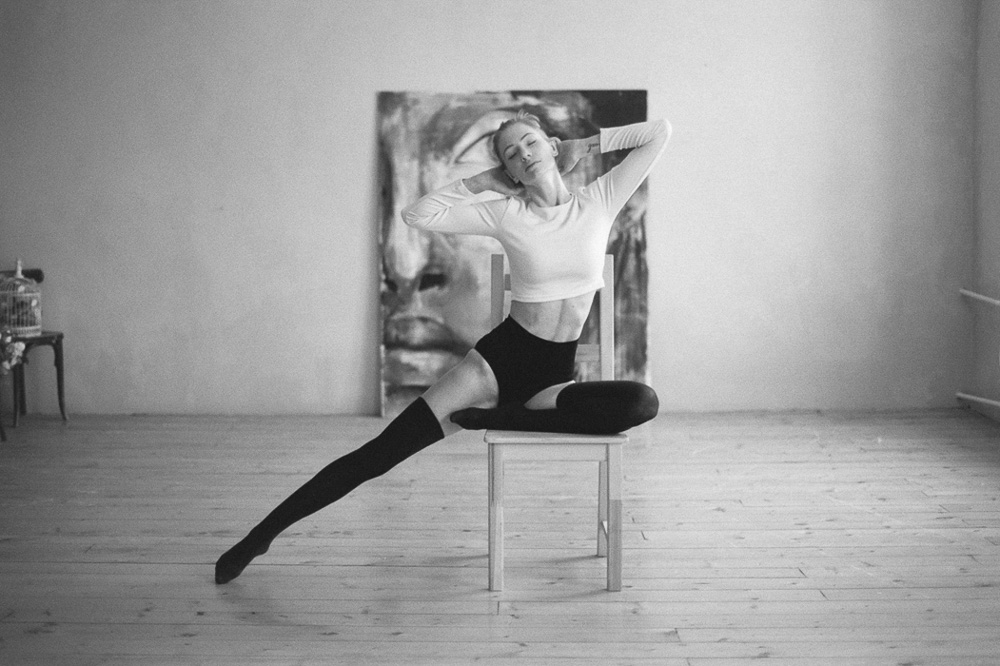 You can find Ekaterina Orlova here:
Instagram,
500px,
Personal Instagram.